Graveside Information Signs
There are 52 information signs beside memorials and graves of notable people remembered in Toowong Cemetery.
The table below lists people described in the information signs, their location, and any known damage.
Use the Toowong Cemetery map to help locate the information signs.
Volunteer - report a damaged sign
Unfortunately signs are often vandalised in the cemetery. Contact us if you find a damaged sign.
Layout
The signs are 25cm high by 35cm wide and are printed on 2mm Stainless Steel.
The Friends of Toowong Cemetery logo is in the bottom left corner.
The grave location is in the bottom right corner.
An image, if available, is on the right of the text and masked in an oval.
The right edge of the text should follow the curve of the oval image.
The rounded rectangle border is inset ~10mm from the edge of the sign.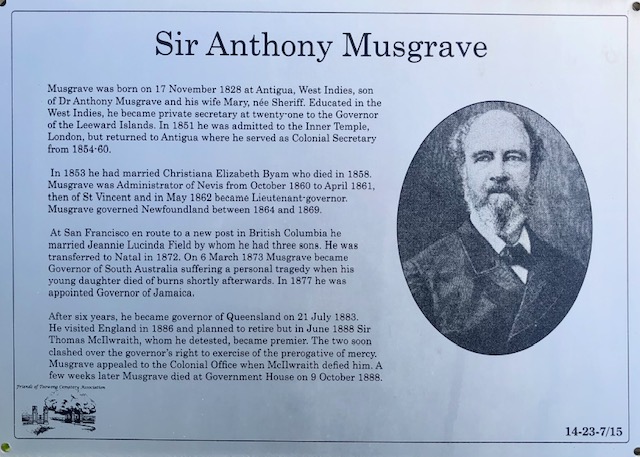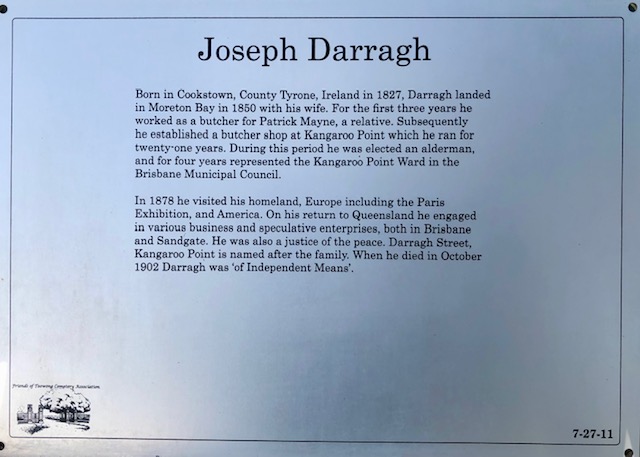 Download the data
The Toowong Cemetery Graveside Information Signs by Friends of Toowong Cemetery Association Inc., is licensed under CC BY 4.0. You must provide attribution if you reuse this work.
Download the Toowong Cemetery Graveside Information Signs as a Comma Separated Value file (.csv)
Excel interprets some grave locations as dates
If you open the .csv file using Microsoft Excel, be aware that it changes some grave locations into dates. This behaviour cannot be prevented. We suggest you consider using another tool.