The Great Shearers' Strike of 1891
The Great Shearers' Strike occurred in central Queensland where shearers fought against wealthy squatters for better working conditions.
Contingent of soldiers preparing to ride west during the shearer's strike, 1891 - State Library of Queensland. Cropped.
Use the Toowong Cemetery map to help you visit the graves in this story.
William Hamilton (9‑4‑2)
William Hamilton was born in Melbourne in 1858, the son of a goldminer, George Hamilton, and his wife Mary Ann, née Richardson. By 1875 he was an itinerant bushworker in New South Wales before coming to Queensland as a shearer in 1882. He became famous as the 'ringer' of many a western shearing shed. After a stint goldmining in North Queensland and WA, he returned to shearing in 1888 in Queensland.
He led the shearers' camp at Clermont in the 1891 shearers' strike. He was arrested with other union leaders and charged with criminal conspiracy, convicted and sentenced to three years imprisonment at St Helena. Later he entered politics as the Labour member for Gregory. At the time of his death in 1920, he was President of the Queensland Legislative Council.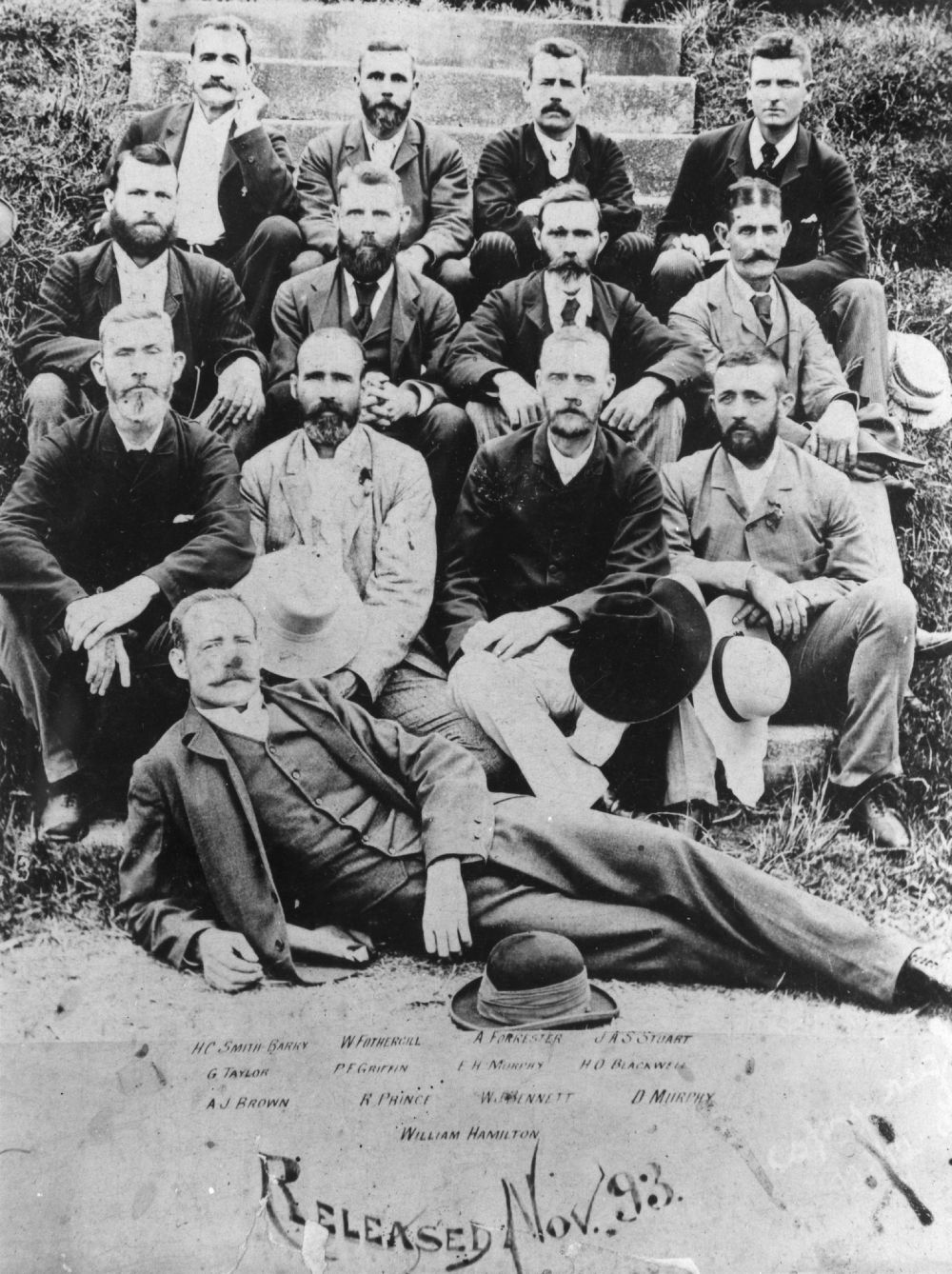 Unionist prisoners sentenced for causes arising out of the Shearers' Strike, 1891 - State Library of Queensland
Back Row (Left to Right): H C Smith-Barry, W Fothergill, A Forrester, J A Stuart
Third Row: G Taylor, P F Griffin, E H Murphy, H O BlackwelL
Second Row: A J Brown, R Prince, W J Bennett, D Murphy
Front: William Hamilton
Lt Col Kenneth Hutchison (13‑82‑6)
The son of a squatter, Peter Hutchison and his wife, Mary Ann (née Ronald), Kenneth Hutchison (ca. 1850-1902) was born in Victoria. When a young adult, he became a part owner with his brother and step-father in the historic Canning Downs pastoral property outside Warwick.
He joined the Queensland Defence Force and rose through the ranks. In 1888 he started the Darling Downs Mounted Infantry of which he was given command and was appointed to the permanent Military Forces in 1890. In mid-March 1891, as the Adjutant of the 4th Queensland or Darling Downs Regiment of the Queensland Defence Force, he was sent to Charleville in Command of the Southern and Western Districts.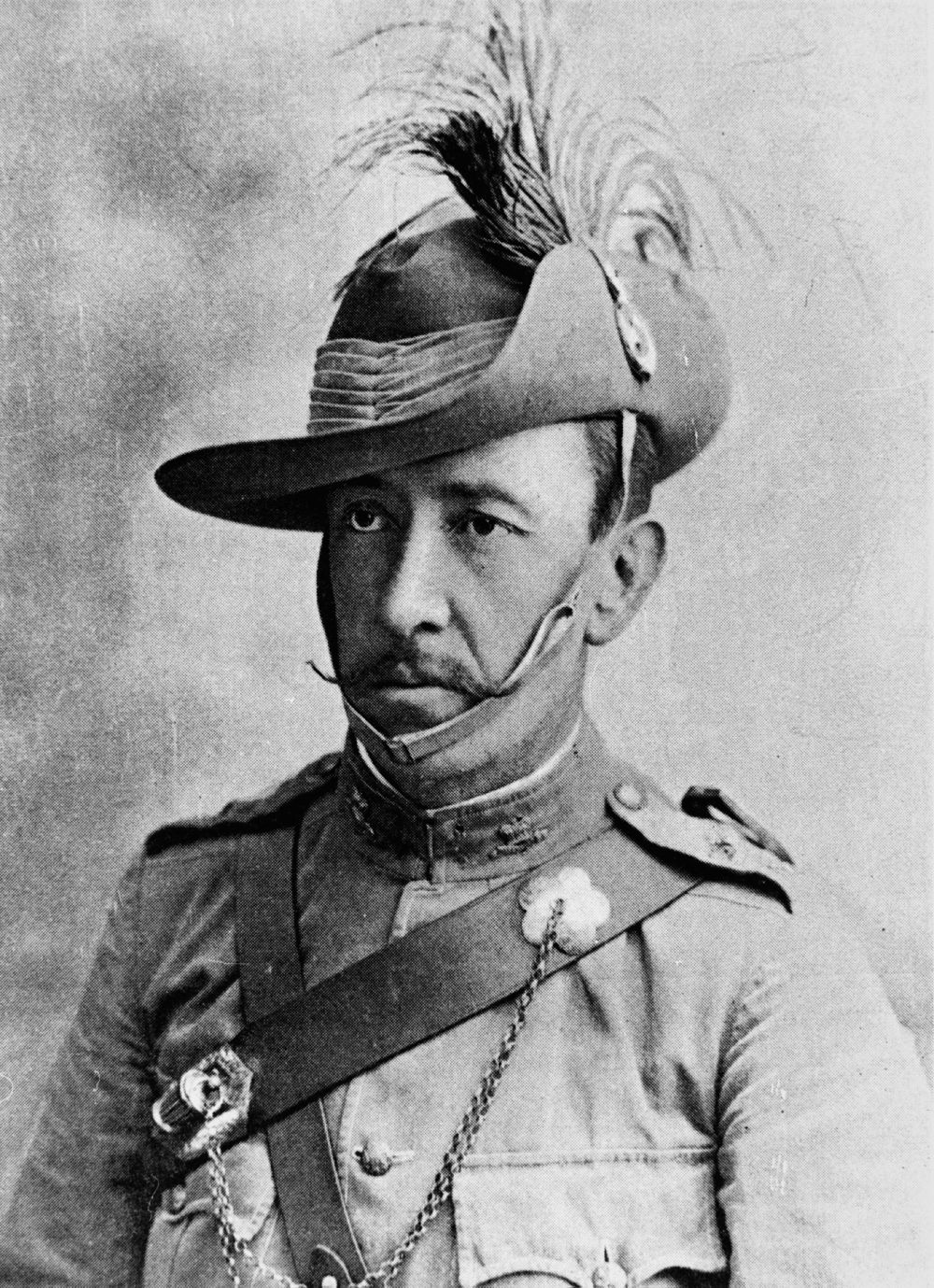 Lieutenant Colonel Ken Hutchison - State Library of Queensland
Sir Samuel Walker Griffith (12‑11‑6/7)
Welsh-born Sir Samuel Walker Griffith (1845-1920) was Premier of Queensland during the Shearers' Strike. A brilliant and hard-working lawyer, he prepared the first draft of the Australian Constitution in 1891 and was absent from Queensland for the first three months of the strike attending meetings in Hobart and Sydney, the latter for the first National Australasian Convention.
He was Chief Justice of the Queensland Supreme Court from 1893 until 1903 when he was appointed the first Chief Justice of the High Court of Australia, a position he held until his retirement in 1919.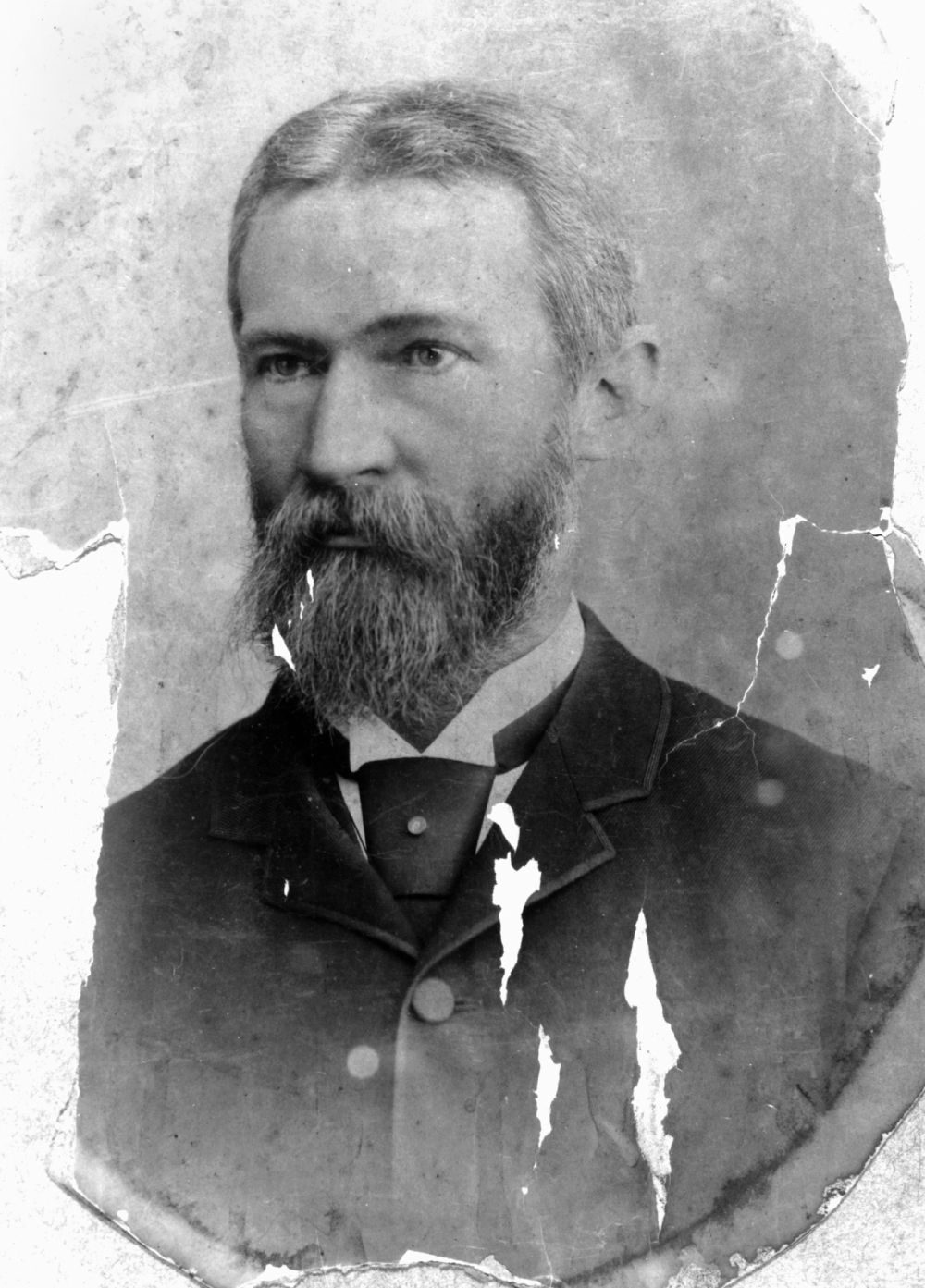 Sir Samuel Walker Griffith, 1889 - State Library of Queensland
Sir Horace Tozer (12‑11‑8)
Sir Horace Tozer (1844-1916) was born in Port Macquarie, NSW where his father, Horatio Thomas Norris Tozer was a chemist. Horace Tozer was admitted as a solicitor of the Supreme Court of Queensland in December 1867 and established a law practice at Gympie before entering politics.
He was elected to the Legislative Assembly as the member for Wide Bay in 1888. From 12 August 1890 until his retirement from parliament in 1898, Tozer was never out of ministerial office. During the shearers' strike he held the position of Colonial Secretary and was left to manage the intricate affairs in which the Government was involved at the time.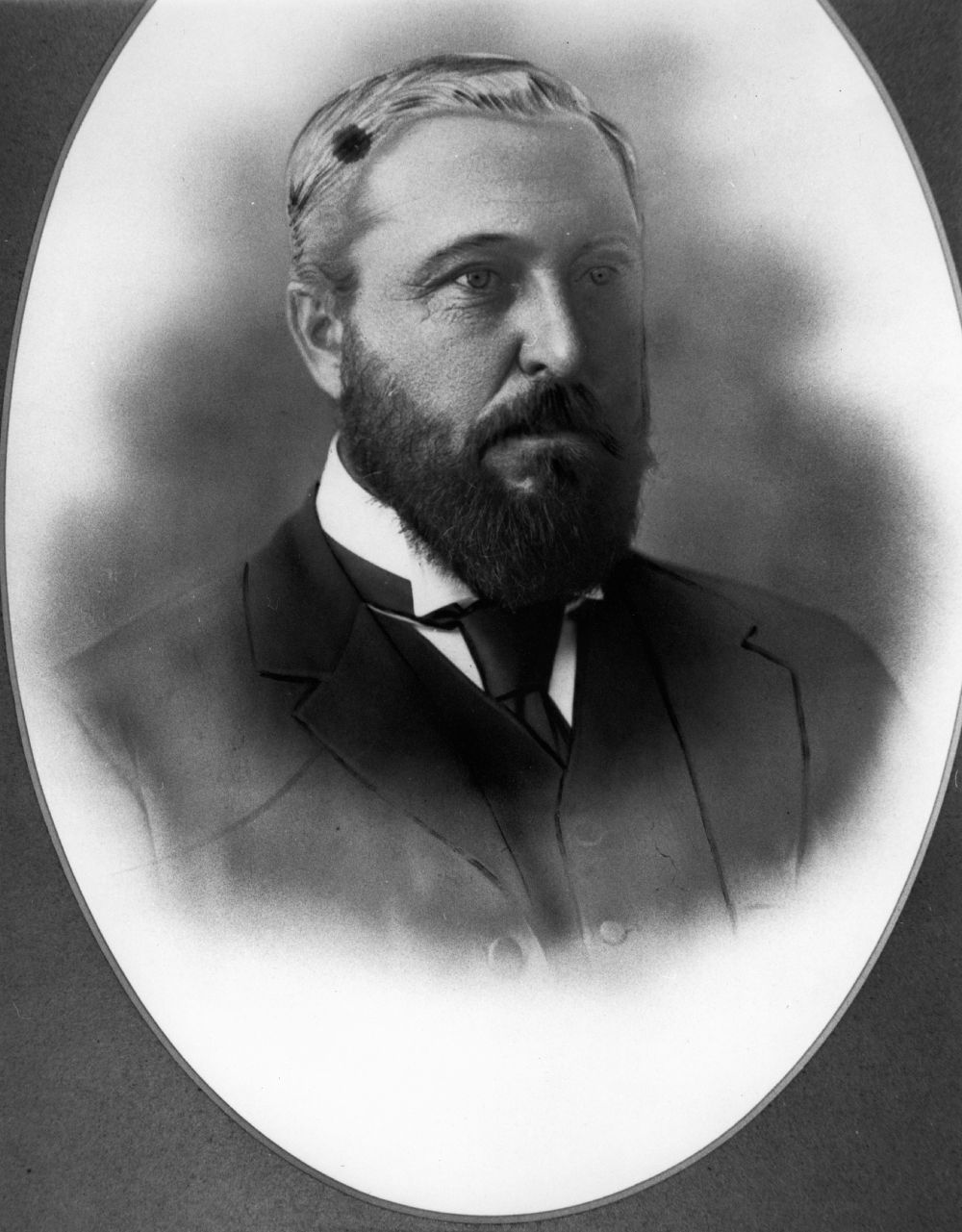 Politician Sir Horace Tozer, 1890 - State Library of Queensland
Robert Archibald Ranking (12‑35‑14)
Robert Archibald Ranking (1843-1912) was born at Hastings, Sussex, England, fifth son of Robert Ranking, a surgeon, and his wife Isabella Eliza Hannah, née Spiers. In July 1864 he arrived in Brisbane and found work at Cressbrook Station, near Ipswich. He joined the Queensland civil service in 1874, and on being appointed police magistrate in 1879, he served at Beenleigh, Blackall, and Maryborough before being transferred to Rockhampton in 1889. He was still stationed there in 1891 when he was given the daunting task of attempting to negotiate a reconciliation between the shearers and pastoralists.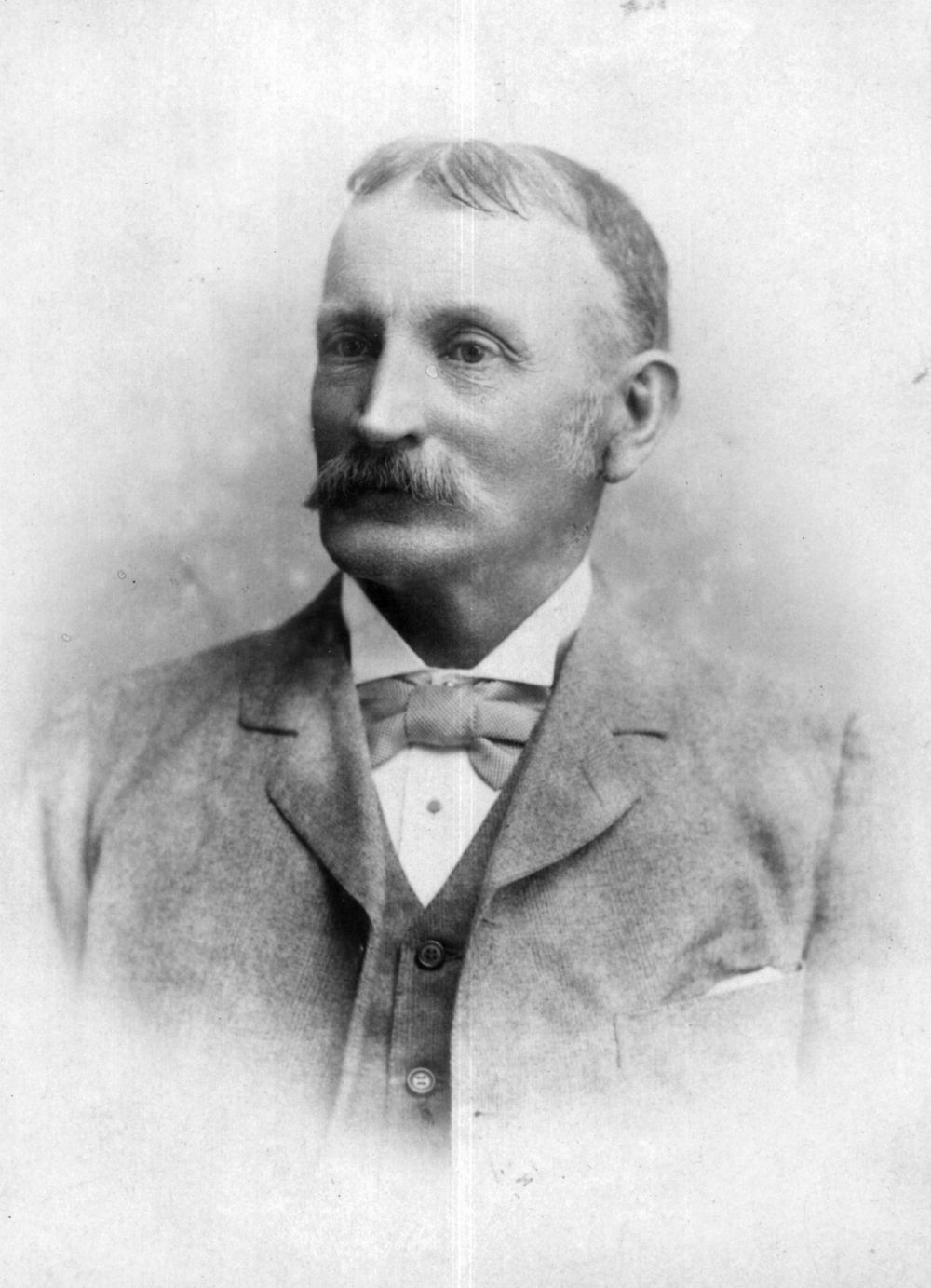 Robert Archibald Ranking - State Library of Queensland
Edwyn Mitford Lilley (12‑15‑7)
Brisbane-born Edwyn Mitford Lilley KC (1859-1911) was the eldest son of Sir Charles Lilley and his wife, Sarah Jane (née Jeays). He was called to the Queensland Bar in 1882. He soon acquired a large and important practice, and during his long and eminent career was engaged in many of the prominent cases heard in the Queensland courts. In 1910 he was appointed a 'King's Counsel' by the Governor. Lilley was retained by the Shearers' Union for the legal defence of unionists. He died at the age of 52 following a seizure.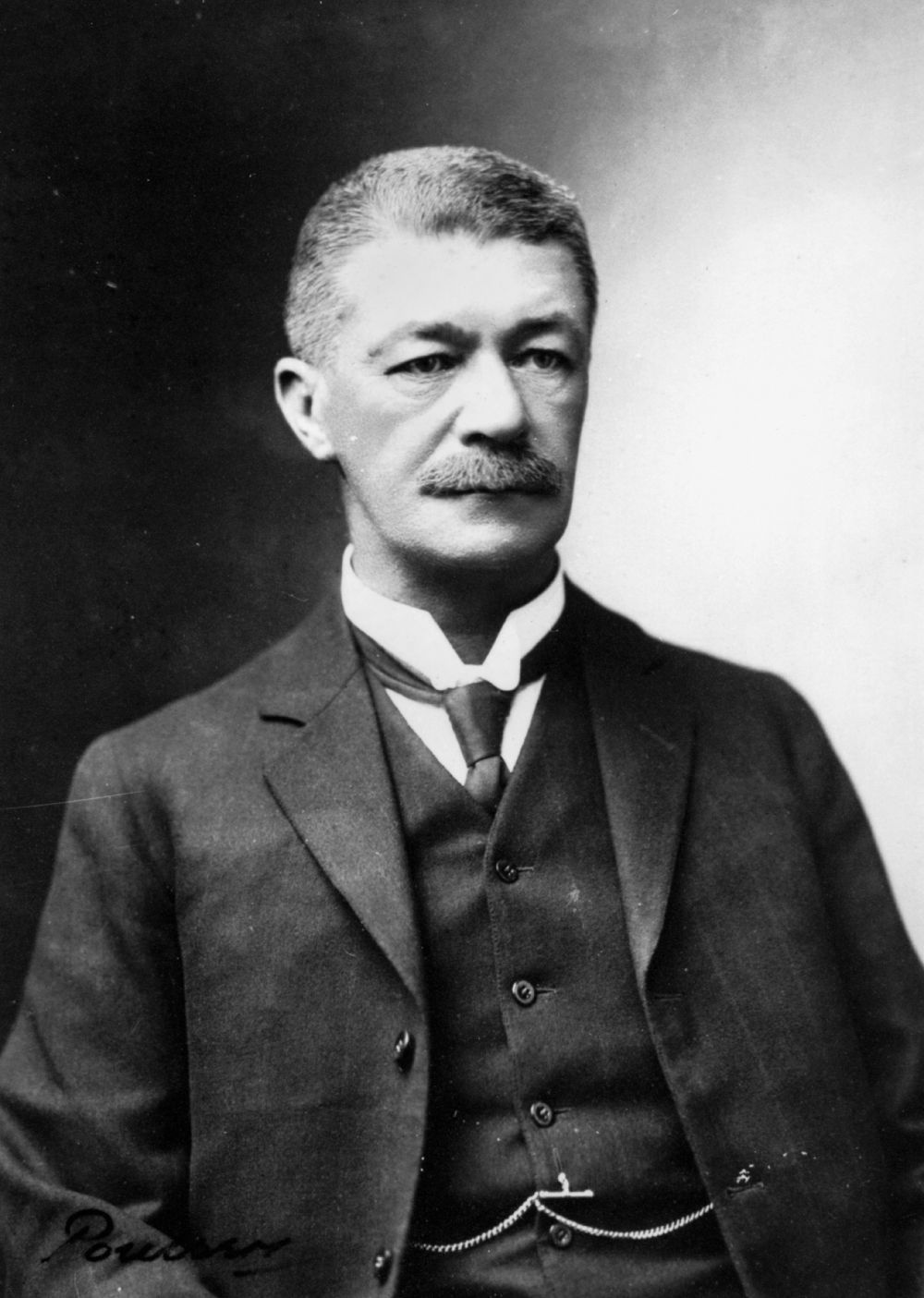 Portrait of E.M. Lilley - State Library of Queensland
John Ahern (7‑51‑4)
Inspector John Ahern (1840-1893) came to Queensland from his native Ireland and joined the Police Force in September 1864. Ahern was sent to Springsure in October and promoted to Senior Constable/Acting Sergeant in July 1868. He became Inspector of Slaughterhouses in the Mitchell district in February 1870 and received the substantial reward of £15 in September 1872 for 'energetic perseverance in suppressing cattle-stealers in the Barcoo and Walgett districts'.
Ahern was promoted to Senior Sergeant in January 1874 and Sub-Inspector 2nd class in 1877. He served at Blackall in 1880 where he became Sub-Inspector 1st class. By 1890, he had been promoted to Inspector 1st class in charge of all brands throughout the colony. Ahern was generally recognised as one of the most able and experienced officers in the police force in the early 1890s and he was ordered to Clermont to maintain order during the strike.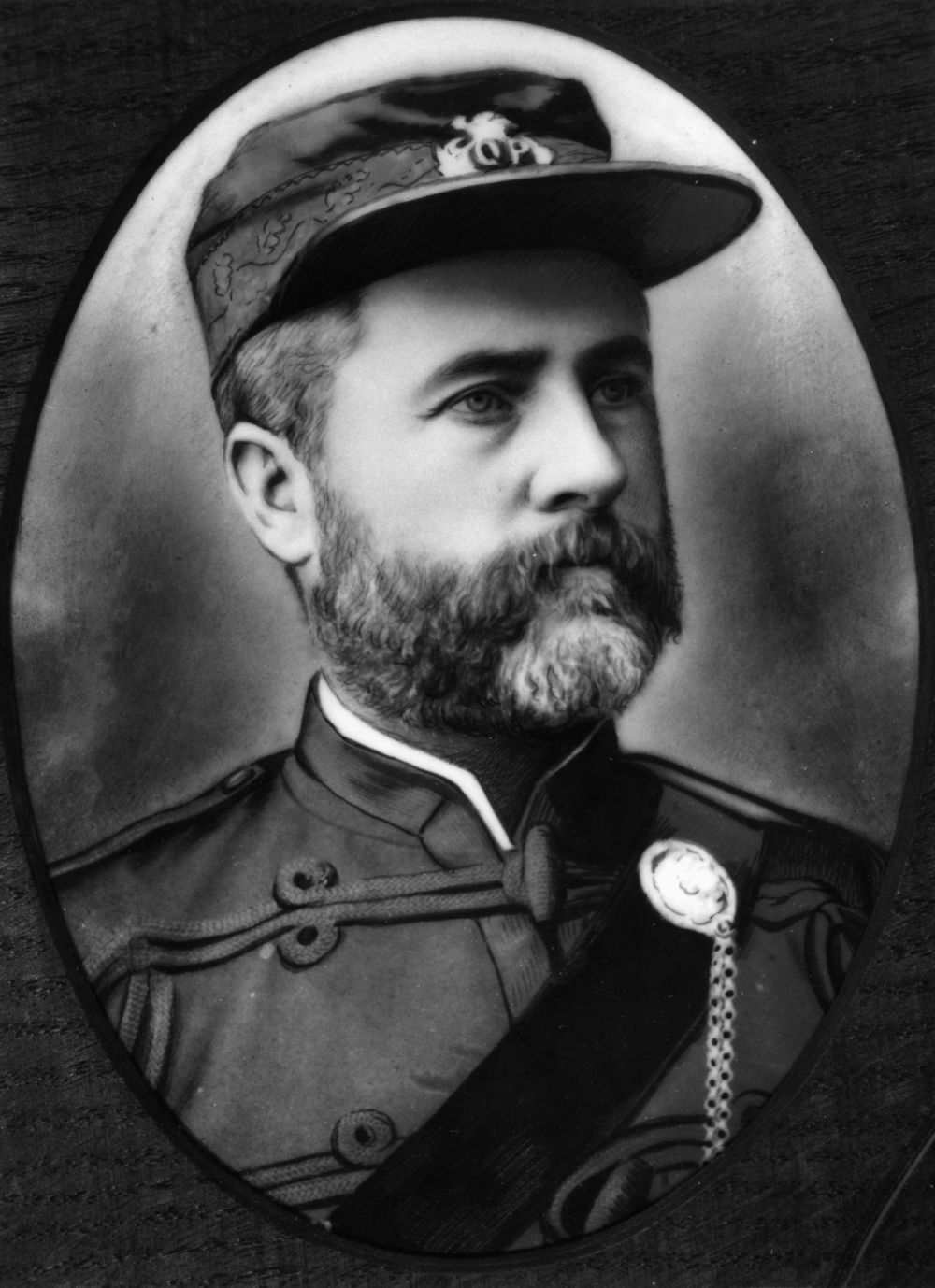 John Ahern - State Library of Queensland
The Honourable Virgil Power (7A‑103‑24)
Virgil Power (1849-1914) was born in Brisbane, the son of Michael Power, auctioneer and commission agent, and his wife Anna Marie (née Connolly). Educated in Sydney and Ireland, he graduated with a Bachelor of Arts with honours from Trinity College, Dublin in 1871. He was admitted as a barrister of the Middle Temple, London and the King's Inn, Dublin in 1873 before returning to Queensland where he was admitted as a barrister of the Supreme Court of Queensland on 26 April 1875. He commenced a period of 20 years in practice at the private bar, holding a succession of appointments as Crown Prosecutor. In 1895 he was the first Queensland-born judge to be appointed to the Supreme Court of Queensland as well as the first judge to be appointed to the position of Central judge, based at Rockhampton.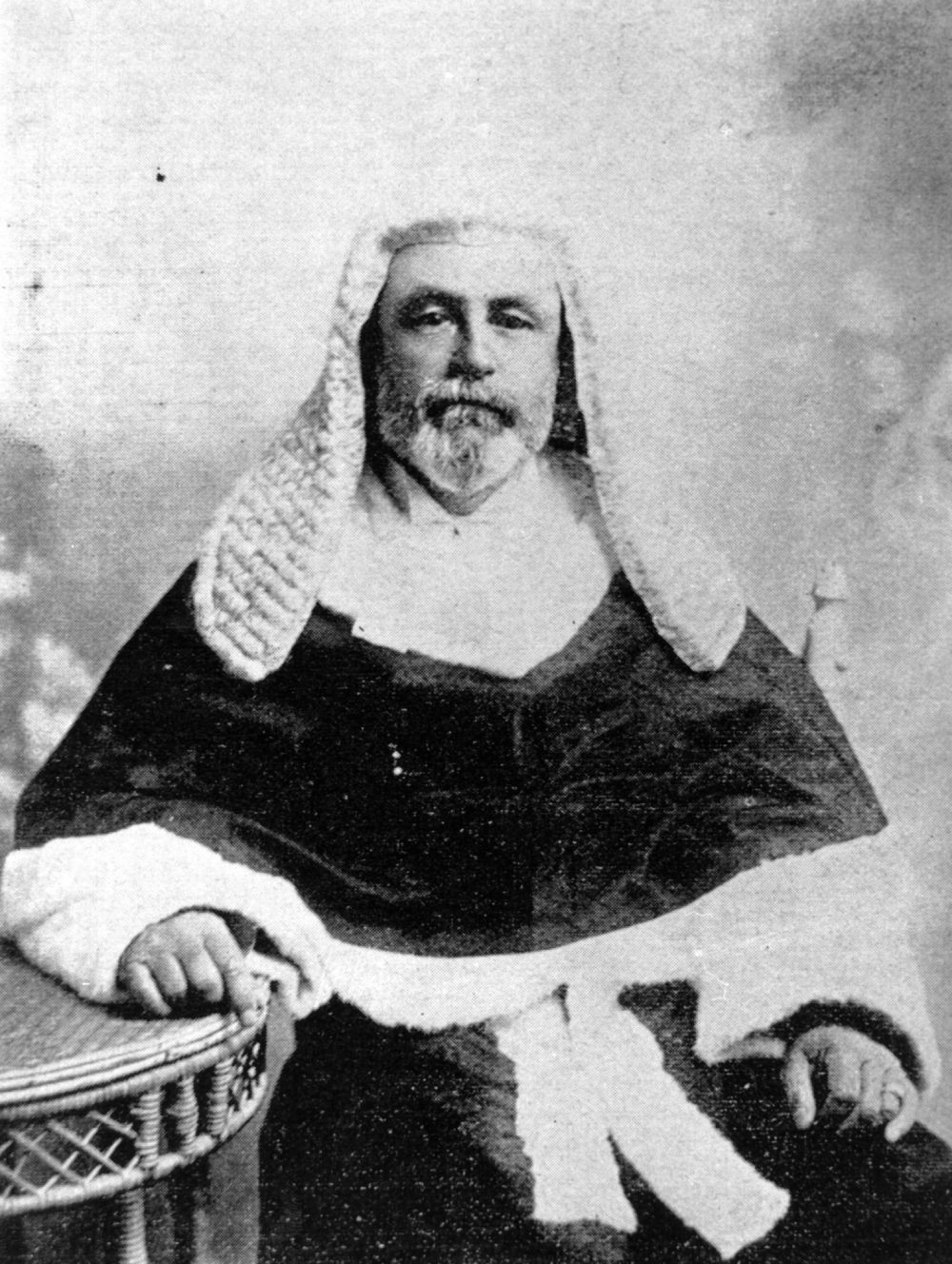 Justice Virgil Power - State Library of Queensland
The Honourable George Rogers Harding (1‑82‑15)
George Rogers Harding (1838-1895) was born at Taunton, Somerset, England, the only son of George Rogers Harding, LL.B., vicar of Gittisham, Devon, and his wife Elizabeth, née Winter. He was called to the Bar in London in 1861. On arrival in Brisbane with his wife in 1866, he was immediately admitted to the Bar, the first equity counsel in the colony.
In July 1879 he was appointed Senior Puisne Judge of the Supreme Court of Queensland. He was sent to Rockhampton to preside over the trial of the unionists alleged to be leaders of the shearer's strike. He was almost certainly specially selected by the Queensland Government for the task of obtaining convictions against the unionists.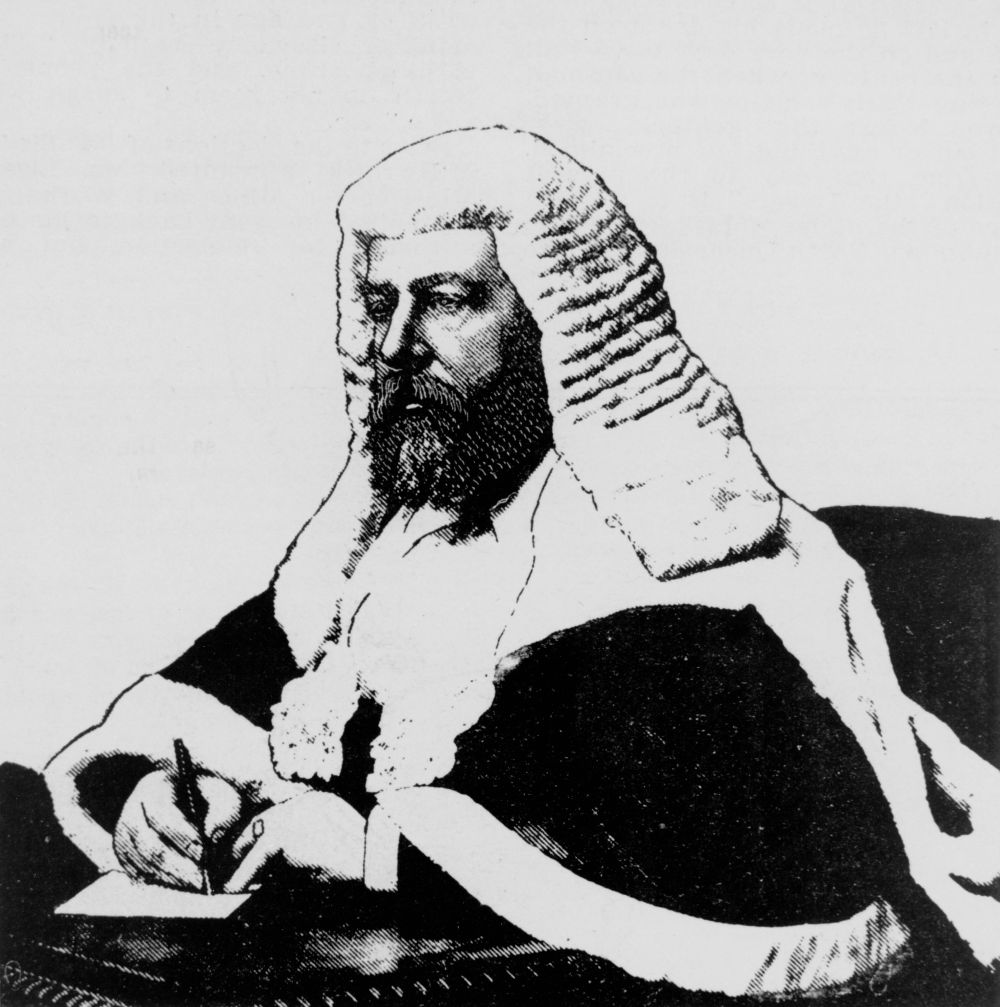 Justice George Rogers Harding, 1895 - State Library of Queensland
Emma Miller (13‑6‑5/6)
Emma Miller (1839-1917) was known as a pioneer of the trade union movement and the Labour Party in Queensland. She championed equal pay and equal opportunity for women and in 1890 helped to form a female workers' union, mainly of tailoresses. In 1891 she gave evidence to the royal commission into shops, factories and workshops and marched with shearers' strike prisoners when they were released.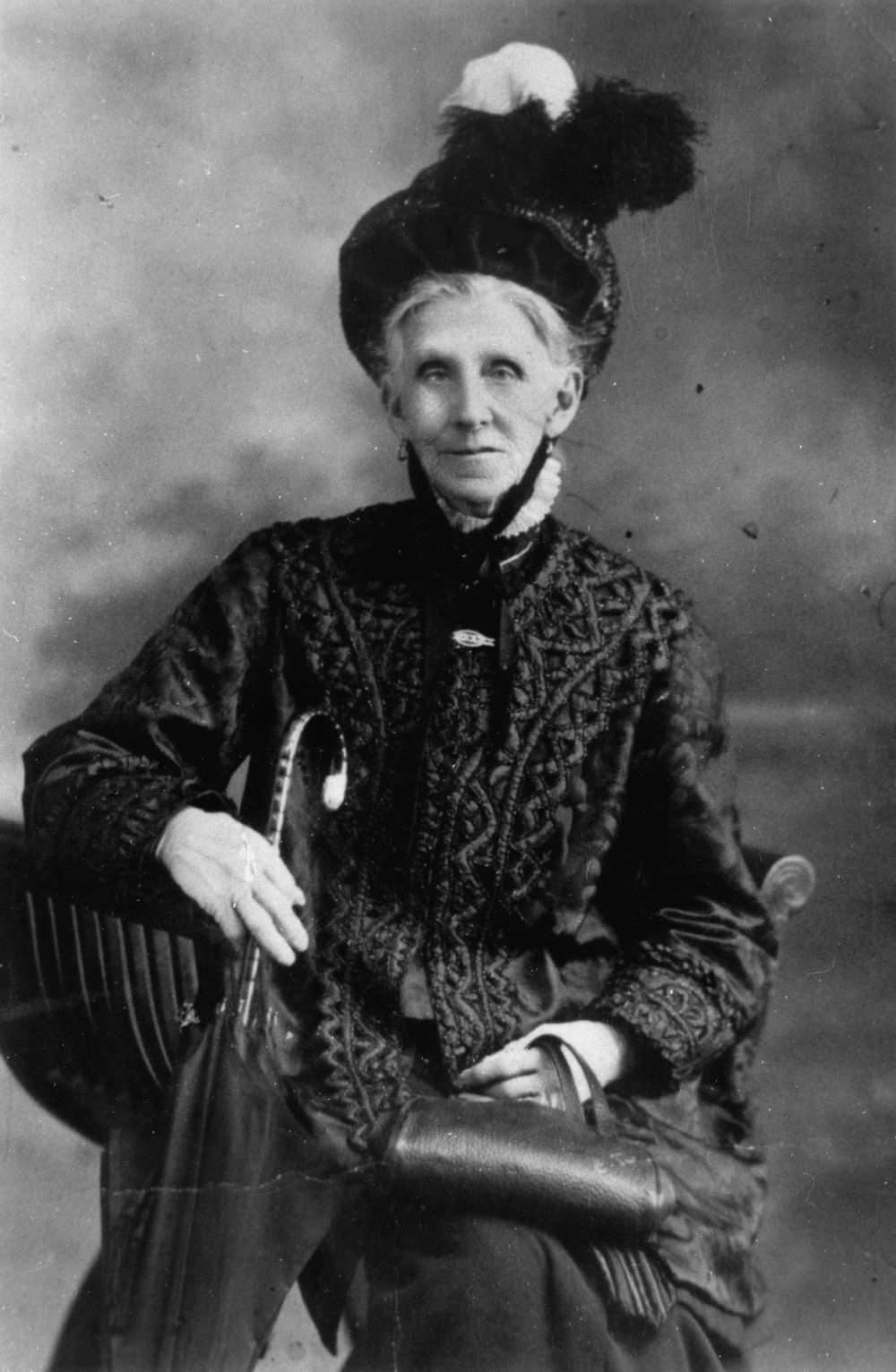 Portrait of Mrs. Emma Miller - State Library of Queensland.
Acknowledgements
Compiled and presented by Lyn Maddock
Sources
Learn more