How to find a grave in Toowong Cemetery
Heritage‑listed Toowong Cemetery is the largest cemetery in Queensland. It can be difficult to find a grave as some graves are unmarked and some headstones have been destroyed.
Search for a person's grave
Use the Brisbane City Council Memorial search to look up a person's name and find their location in Toowong Cemetery.
Note the plot location which will be 3 numbers in the format, Portion - Section/#/Grave.
For example, Peter Jackson's grave is located at 5 - 28/#/1 or Portion 5, Section 28, Grave 1. We simplify this format to 5-28-1.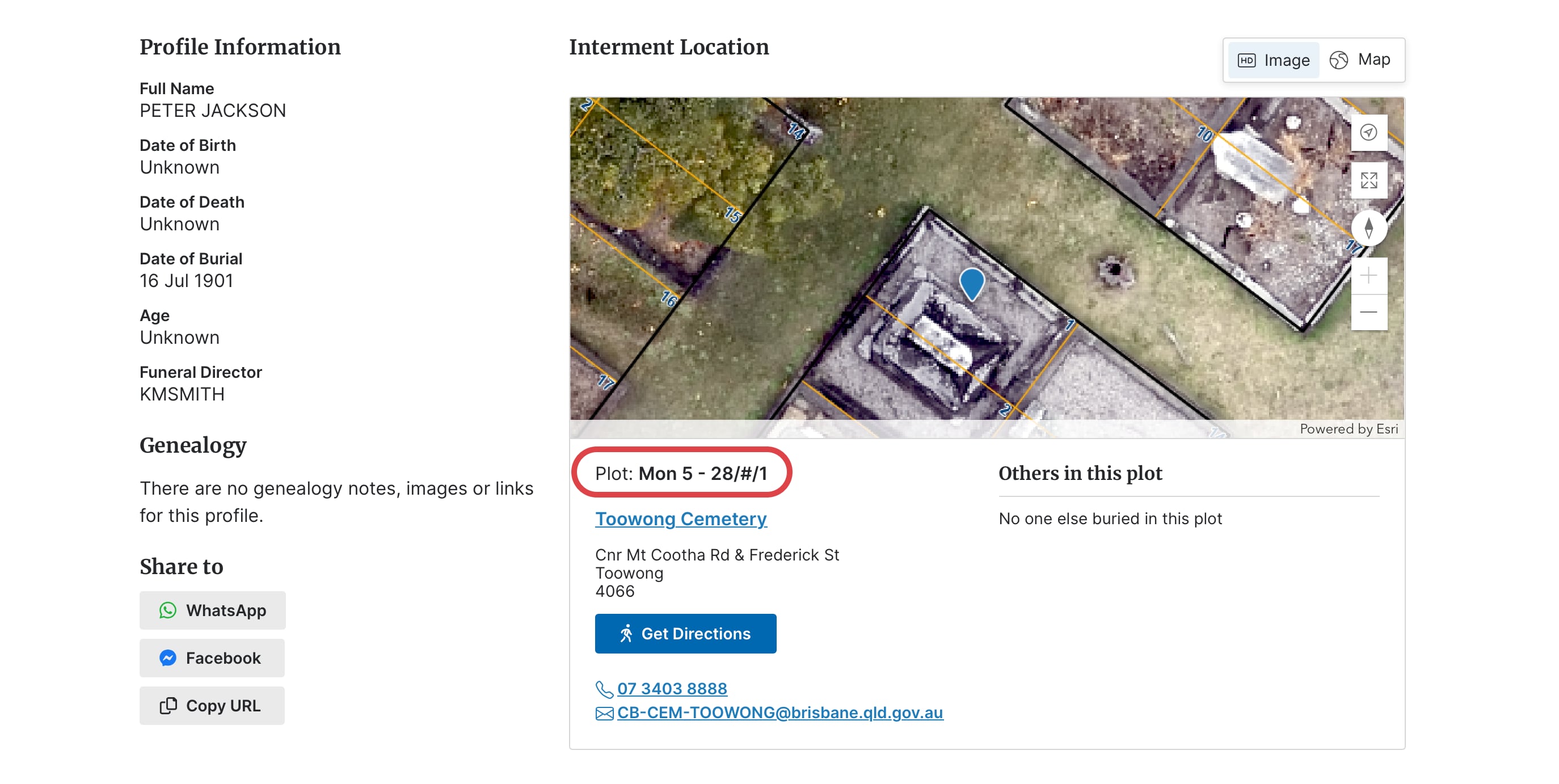 Locate the grave on the map
Use the Toowong Cemetery Map to locate the Portion and Section where the person is buried.
Print the Toowong Cemetery Map
Can you locate Peter Jackson's grave (5-28-1) using the Portion and Section numbers in the map below?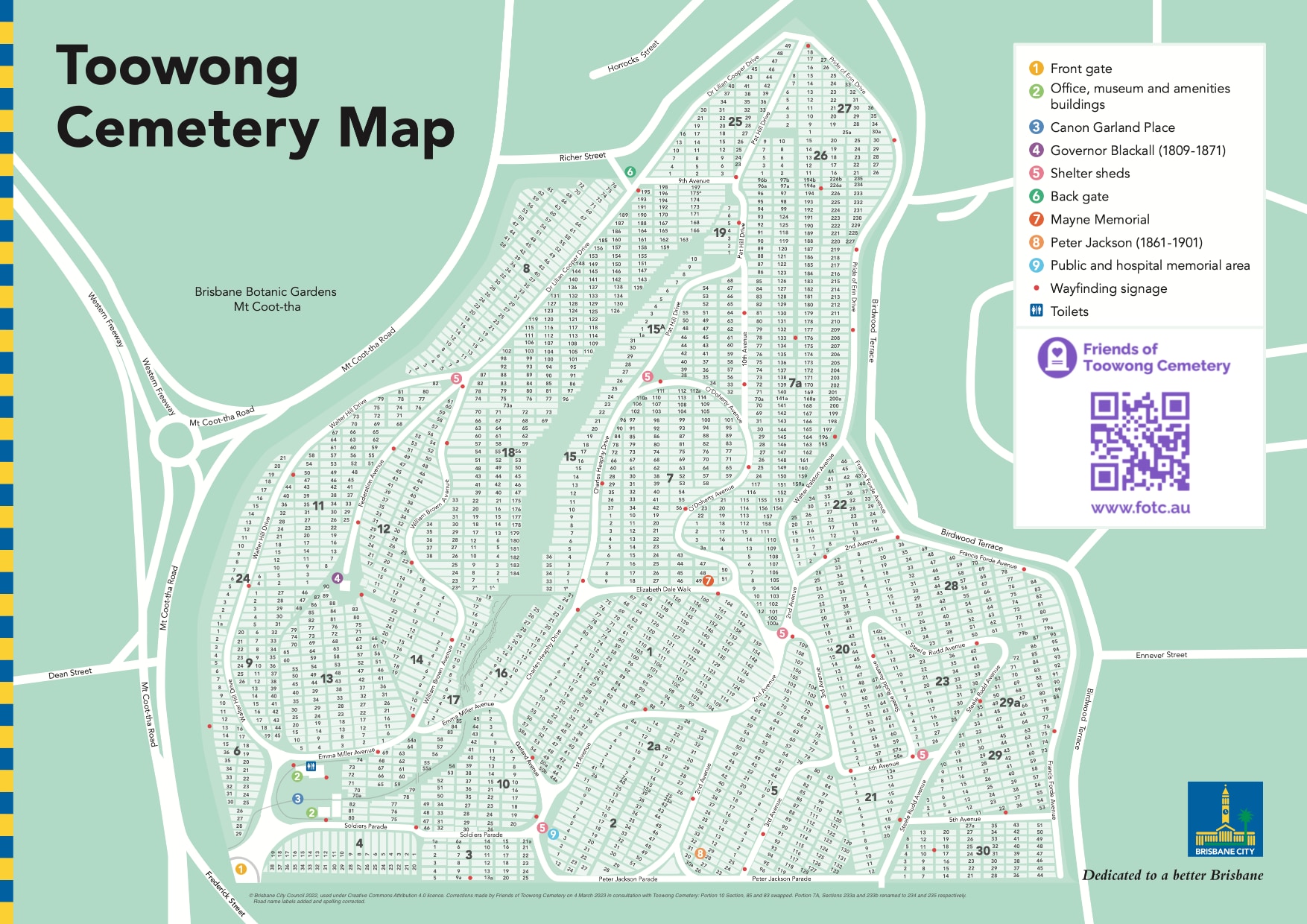 There are 34 Portions in the cemetery, numbered 1 to 30 and also 2A, 7A, 15A, 29A. Each Section can contain up to 80 graves and the graves are usually in two rows within the section.
Portion numbers are shown on signs throughout the cemetery. Section numbers are painted on the road.
Historic maps may help you find graves within a section. A current map of graves within sections has not been published by the Brisbane City Council.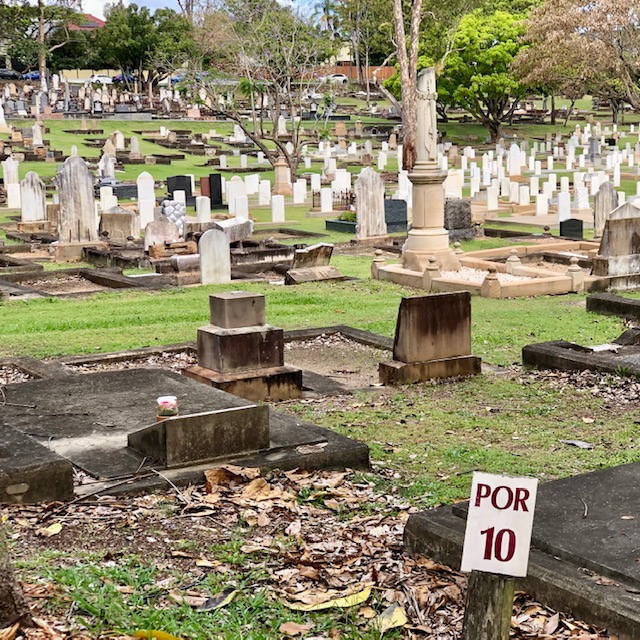 Plan your visit
Plan your visit to Toowong Cemetery.
Ask for help
Ask Friends of Toowong Cemetery for help:
If the grave is unmarked, we can outline the grave using a surface spray. The spray does no harm and two mowings later it will disappear.
If you're unable to visit, we can to take a digital photograph of a grave and email it to you.
Visit the grave
Grave Markers
Markers can be seen on, or embedded into, graves. A Marker represents a person buried in the grave. Historic Burial and Portion Registers link some people to markers and their grave. Unfortunately many markers are missing or have been moved.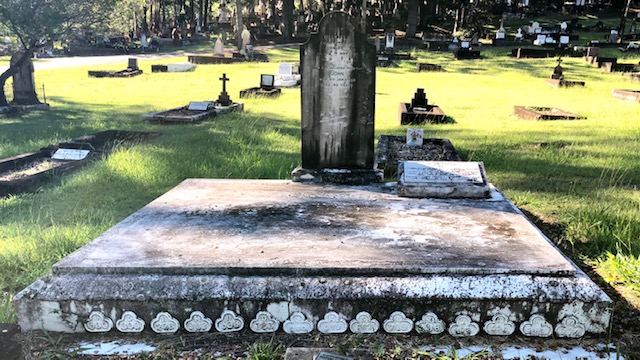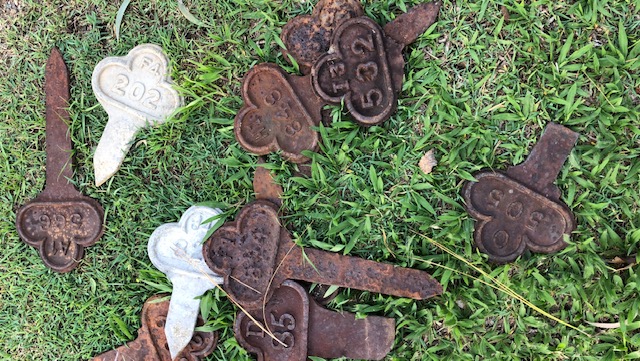 Unmarked Graves
There are many unmarked graves in Toowong Cemetery. Take care when you walk across the grass as unmarked graves can leave hidden hollows that are a trip hazard.