At the mercy of the weather
Stories about people in Toowong Cemetery that were impacted by the weather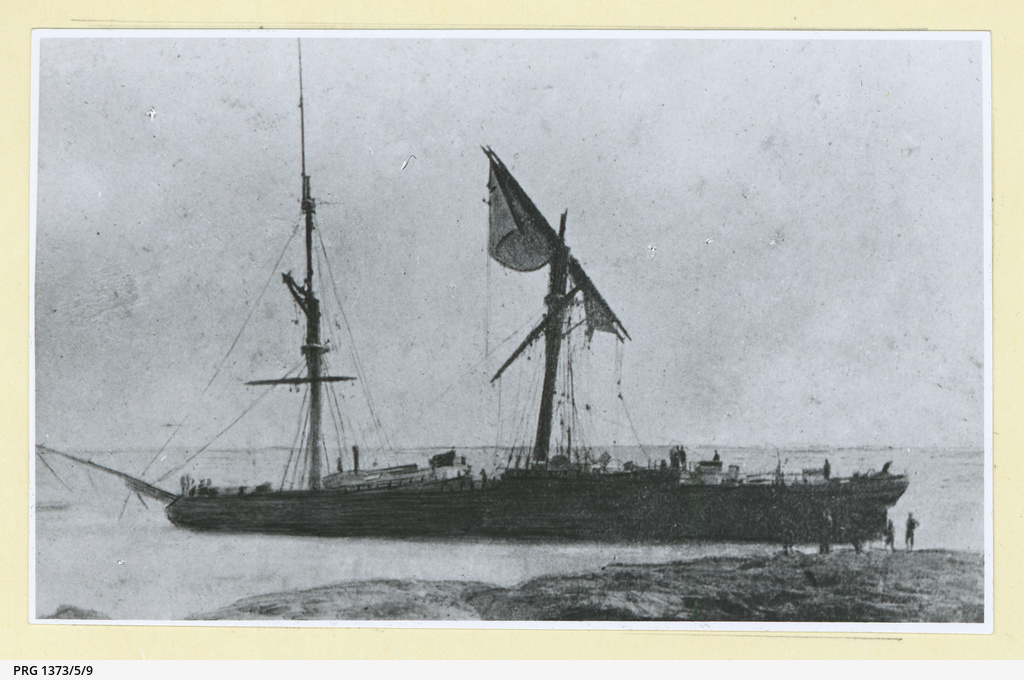 Use the Toowong Cemetery map to help you visit the graves in this story.
Robert Bulcock (13‑24‑12)
Robert Bulcock (1832-1900) was born in Clitheroe, Lancashire to parents, Robert and Ann (née Wilkinson). In December 1855 he arrived in Moreton Bay where he became a successful fruiterer, seedsman and produce merchant in Queen Street, Brisbane. Robert later entered politics, firstly as the member for Enoggera in the Queensland Legislative Assembly from 1885-1888 and then served in the Queensland Legislative Council from 1894 until his death. His wife Elizabeth was laid to rest with her husband in 1908.
Thomas Illidge (13‑24‑1)
London-born Thomas Illidge (1823-1896) was the son of Thomas Illidge and Harriett (née Muckleton). For some years, he was the proprietor of a boot and shoe store in Sydney before bringing his wife, Ann and family to Brisbane where he recommenced his business in Queen Street in 1859. Ann died in 1882 and was the first burial in this plot. Thomas married again but was buried here with his first wife. Other family members were later interred in the same plot.
Joseph Bancroft (13‑35‑3)
Dr Joseph Bancroft (1836-1894) was a general practitioner, surgeon, medical researcher, inventor, parasitologist and canned meat manufacturer. He was the only child of Joseph Bancroft, farmer, of Stretford, Manchester, England, and his wife Ann, née Lane. Seeking a warmer climate for health reasons, he arrived in Brisbane in 1864 with his wife and children. In addition to carrying out his duties as a medical practitioner, he was keenly interested in the problems affecting stock and agriculture and experimented with plant varieties to establish those suitable for growing in Queensland's climate.
After his death, his son Dr Thomas Lane Bancroft (1860-1933), a medical scientist and administrator, continued his father's work in agriculture and parasitology.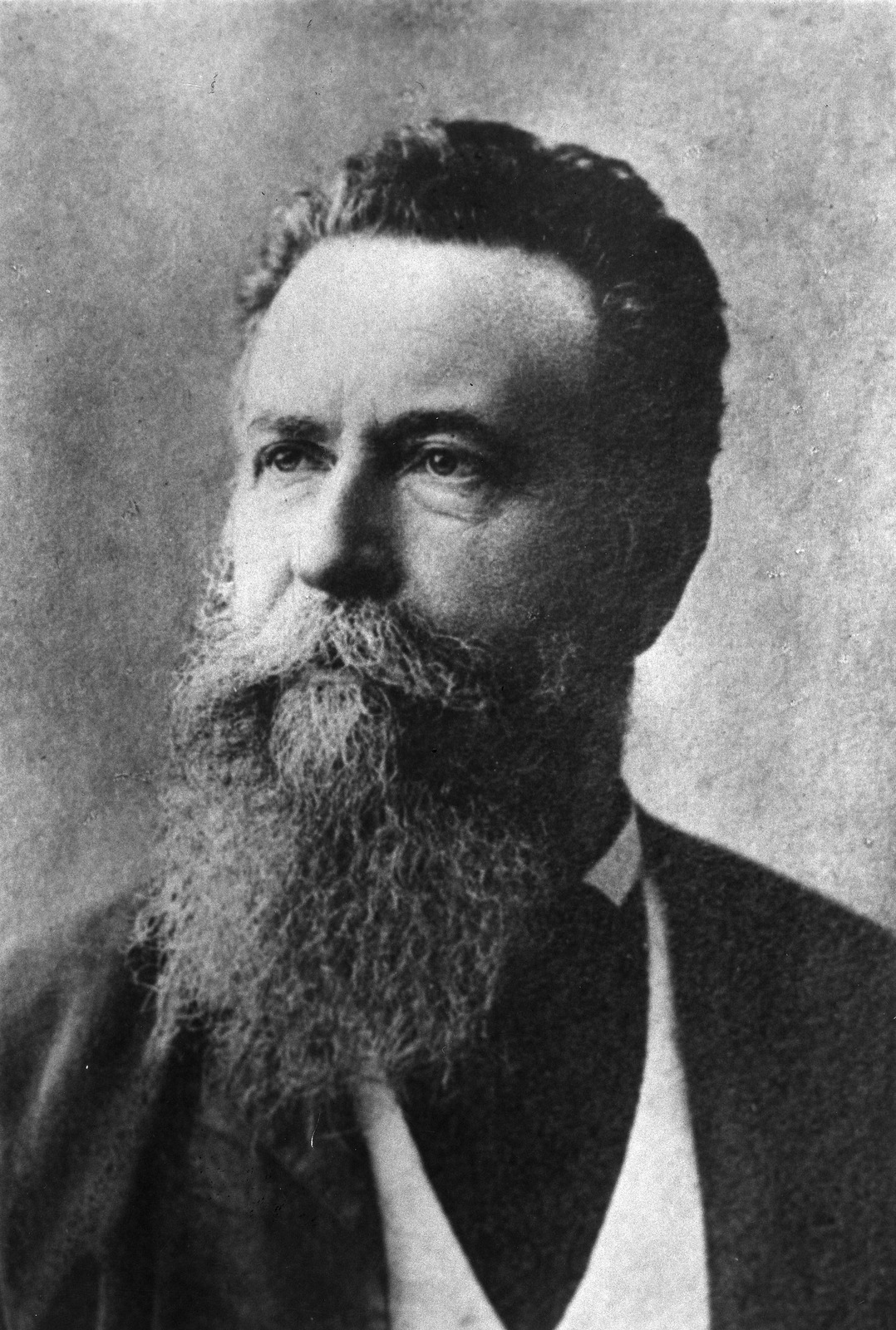 James Brayden (13‑38‑11)
James Brayden (1827-1890), the first Superintendent of the Cape Moreton Lighthouse was born at Ramsay on the Isle of Man, the son of George Brayden and Mary (née Bell). The lighthouse was built by the NSW Government prior to Separation. James served at Cape Moreton for 31 years before retiring to New Farm in Brisbane. During his tenure at Cape Moreton he provided meteorological observations to the Government Meteorological Observer.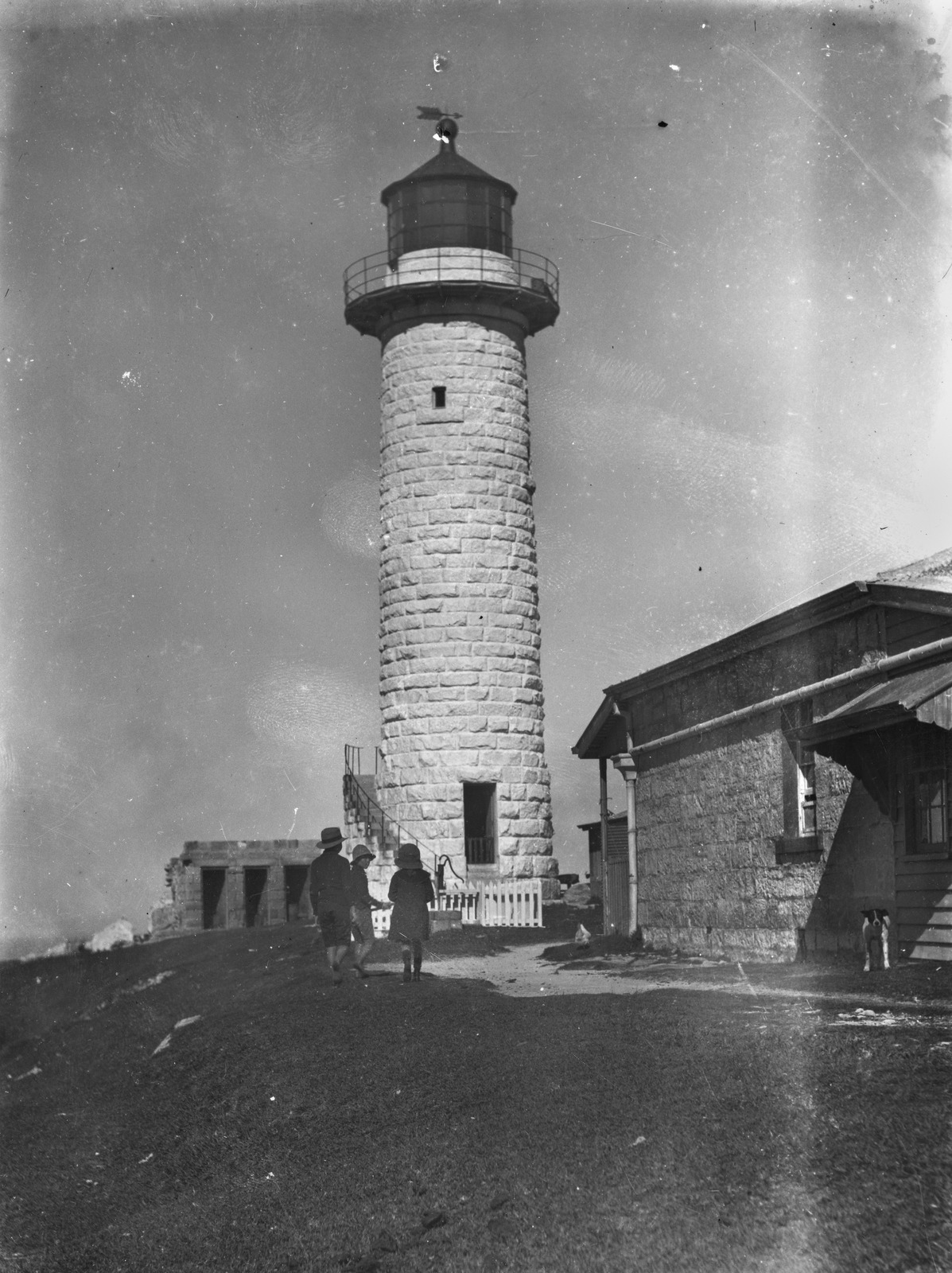 Richard Henry Sholl (9‑24‑1/2)
Richard Henry Sholl (1821-1892) was born in the London borough of Southwark. Following the death of his father Richard Sholl, his mother Elizabeth (née Motton) took her young family to Western Australia. Young Richard later became master of coastal vessels plying the trade routes in the Pacific region and across the Great Australian Bight during the great age of sail. Just prior to Separation in 1859, Captain Sholl was appointed pilot for Moreton Bay by the NSW Government and in January 1864 he was promoted to the position of senior sea pilot for this port, a position he held until 1881.
Daniel Rowntree Somerset (13‑80‑7)
Daniel Rowntree Somerset (1812-1880), his wife Dora (née Higginson), and children Anna Sophia (1824-1924), Ellen Maria 1846-1898) and Henry St John (1848-1819) arrived in South Australia from Northern Ireland in 1849 but in 1850 boarded the barque Jenny Lind for a voyage to London via Singapore. As the ship sailed off the North Queensland coast, they were shipwrecked on Kenn Reef. Daniel later became prominent in civic affairs and was appointed Chief Clerk of Customs and Shipping Master of the Port of Brisbane.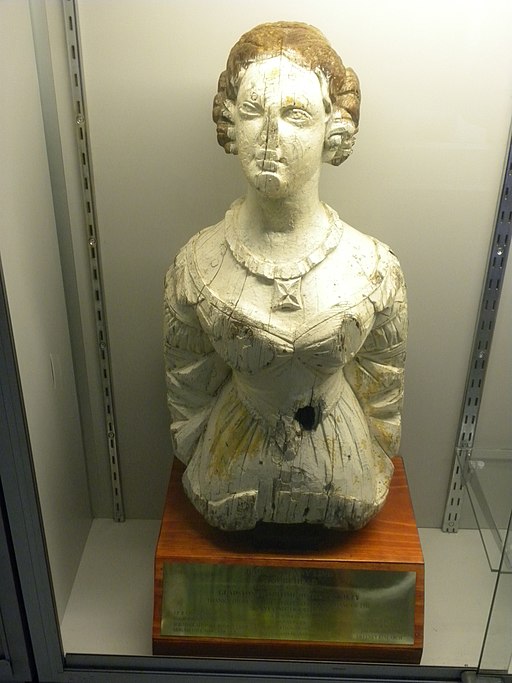 James Clark (14‑22‑12)
James Clark "The Pearl King" (1857-1933) was born on the Hunter River in NSW. When he was three, he came to Brisbane with his mother and siblings, following the death of his father Adam. After a rudimentary education, he began work as a plasterers' boy at James Campbell & Co.
Some years later after gaining business experience, he went north to Cape York and entered into a business partnership with Frank Jardine in 1881 to try pearling. The business prospered and, by the time the partnership ended, they had built up a fleet of pearling vessels which was divided between them. James became a leader in the pearling industry and later a successful pastoralist.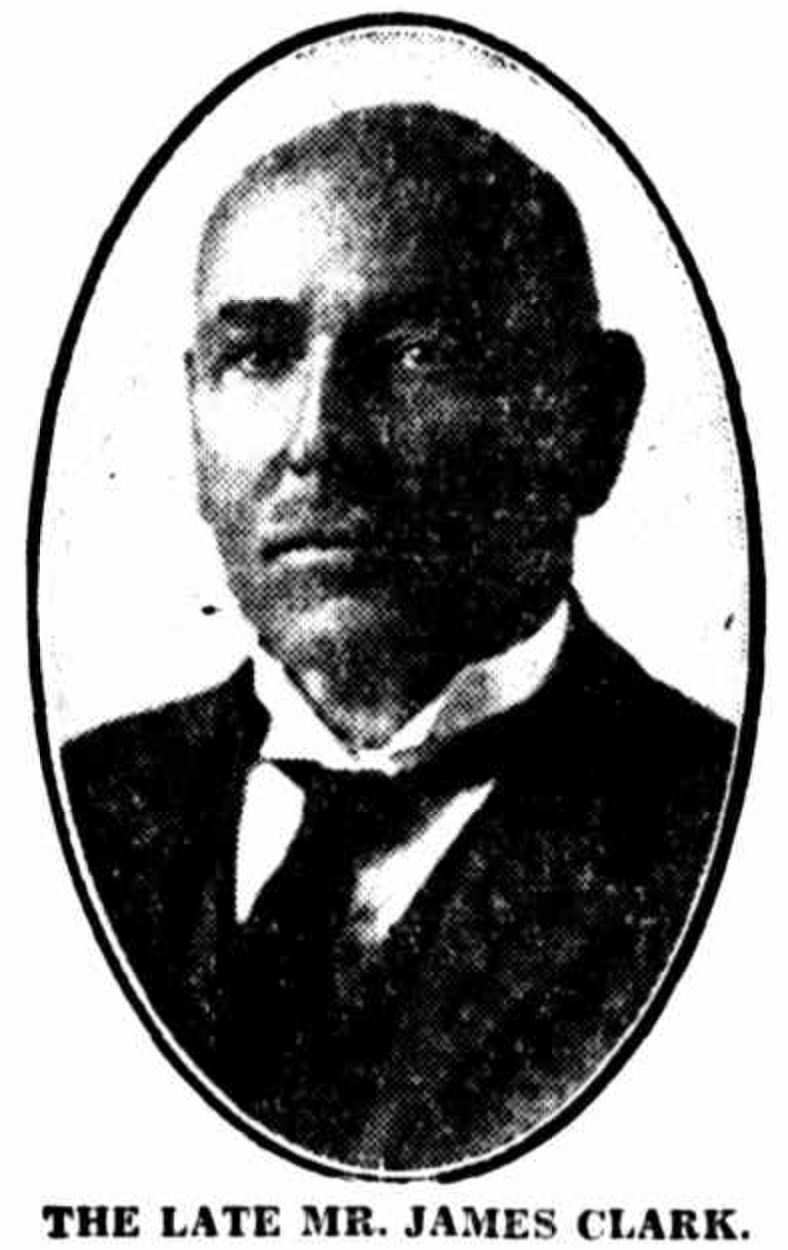 Charles le Brocq (14‑4‑30/31)
Charles le Brocq (1829-1905) was a native of Jersey in the Channel Islands. He arrived in Melbourne in 1853 and then spent some time in New Zealand. He moved to Brisbane in 1860 and opened the Metropolitan Floating Baths in Petrie Bight in 1866. The Baths were relocated to a site near the Edward Street ferry in 1875. He sold the Baths to another operator in 1886 and they came under council control in 1920.
Edmund Macdonnell (1‑87‑15/16)
Irish immigrant, Edmund Macdonnell (1826-1897) was born in Dublin where his father was a jeweller and fine scientific instrument maker. Edmund learned the trade before leaving for Sydney where relatives of his wife, Mary née Flavelle had a jewellery business. The following year Edmund was sent north to open a Brisbane branch of the business in Queen Street.
In September 1869 Edmund was appointed by the Queensland Government to the position of Meteorological Observer. He later served as a Justice of the Peace, was a member of the Fire Brigade and Licensing Boards and served on the committee of management of the Brisbane Hospital.
James Walker Cutten (5‑94‑12)
The Cutten brothers took up land at the southern end of Bingil Bay in North Queensland in 1886. After clearing the land, they cultivated tropical plants, including tea and coffee and tropical fruits. Their orchards and plantations were battered by cyclone after cyclone. James Cutten (1852-1935) together with his parents and siblings had arrived in Brisbane in 1871 from London and settled firstly at Coopers Plains and then at Felton on the Darling Downs before going north. James was a licensed surveyor and returned to surveying after his marriage in 1907.
Acknowledgements
Compiled and presented by Lyn Maddock
Sources