Brisbane's Early Monumental Masons
Brisbane's early Monumental Masons sculpted many beautiful monuments and headstones in Toowong Cemetery.
In 1909, the Stonemasons' Trade Board stated:
'Monumental mason' shall mean a stonemason who is engaged in preparing or fixing all stone for cemetery purposes, or in preparing marble or cutting in inscriptions for cemetery or other work.
Read the stories of Brisbane's early Monumental Masons who are remembered in Toowong Cemetery.
Use the Toowong Cemetery map to help you visit the graves in this story.
Frank Martin Downes (13‑4‑8)
Frank Martin Downes was born in 1848 to Henry Downes and his wife Mary Ann, née Martin. Frank was apprenticed to John Petrie's firm where Frank's father also worked. Caroline Ness married Frank in Queensland on 28 September 1869.
Frank later became the manager at John Petrie & Son monumental works until the firm went bankrupt in 1894. The F.M. Downes monumental works started business in April 1894 in Wickham and Gotha Streets, Fortitude Valley.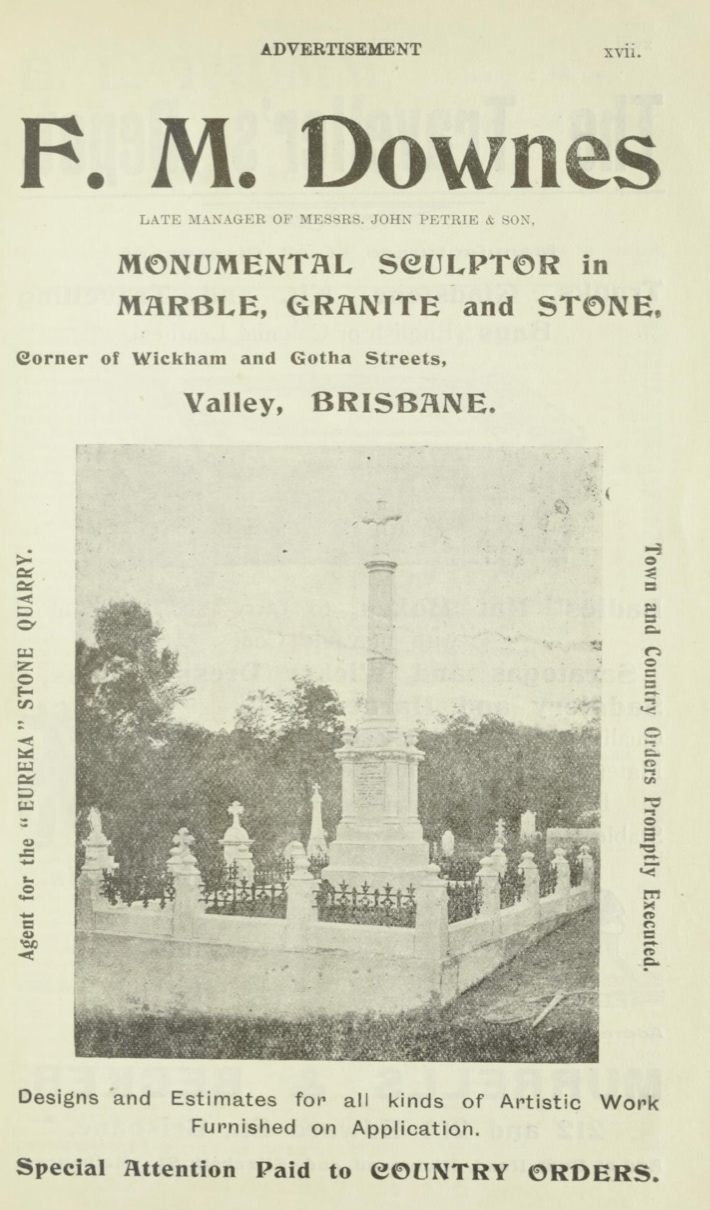 One of the most beautifully carved monuments in Toowong Cemetery is that of Frederick Ness, the brother-in-law of F.M. Downes.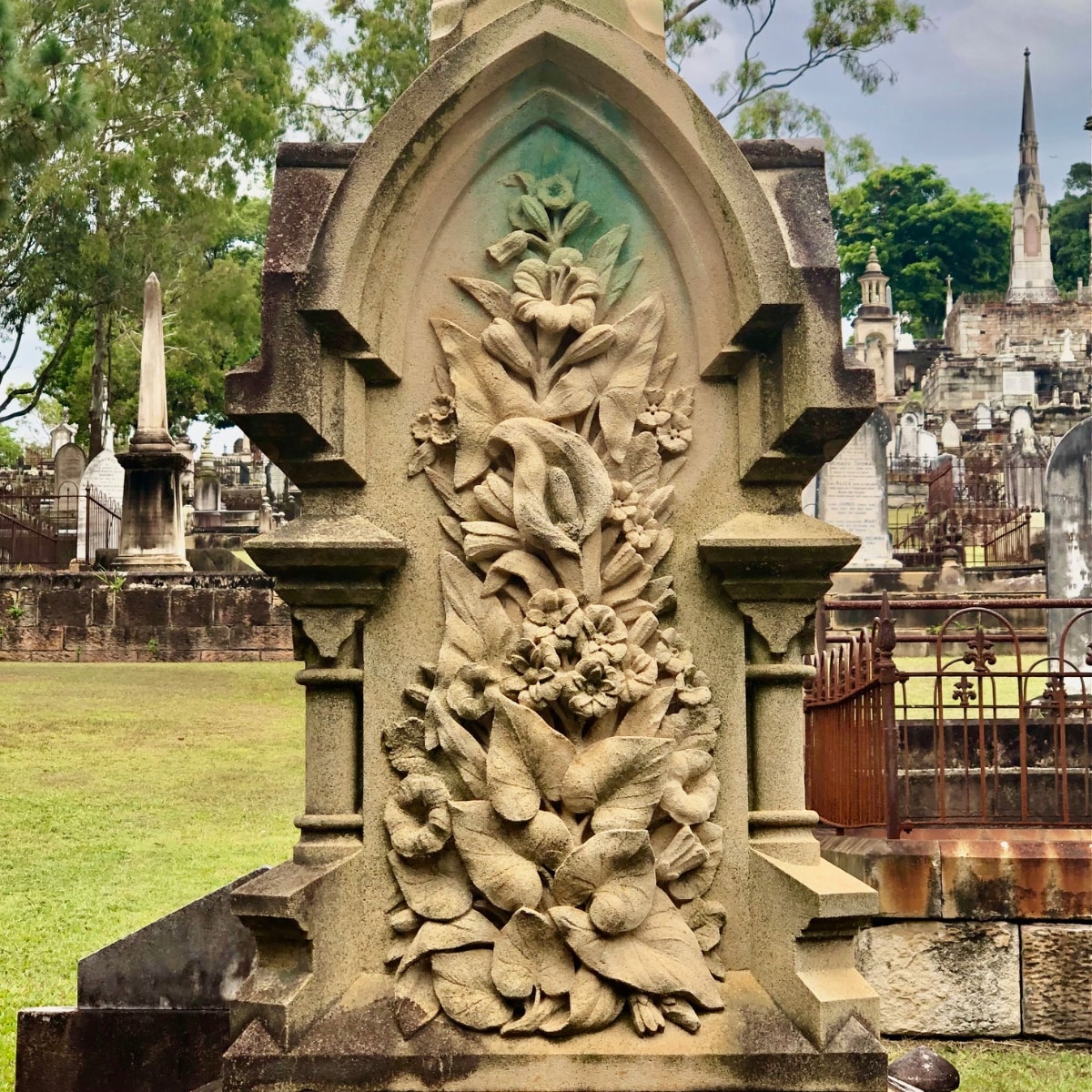 On 26 August 1918, Frank was severly injuried in an accident at his monumental works when a crane jib broke and struck him, crushing his right knee, fracturing his left leg, and injuring his right ribs. Frank died in the General Hospital early that evening.
Andrew Lang Petrie (13‑10‑7)
Named after his grandfather, Andrew Lang Petrie was the eldest son of John Petrie. He was born 25 June 1854 in his father's house at Petrie Bight. He was one of the first students enrolled at the Brisbane Normal School.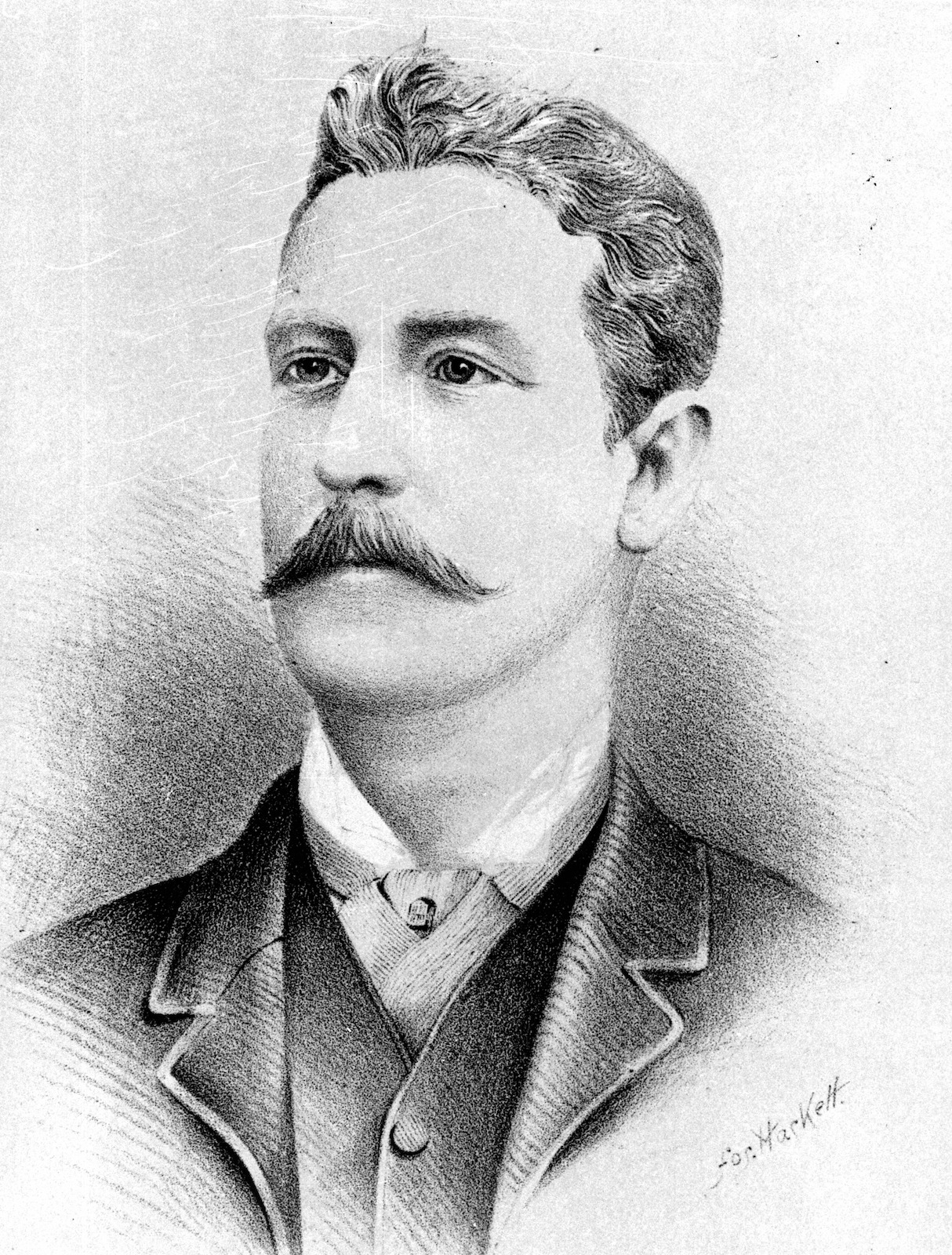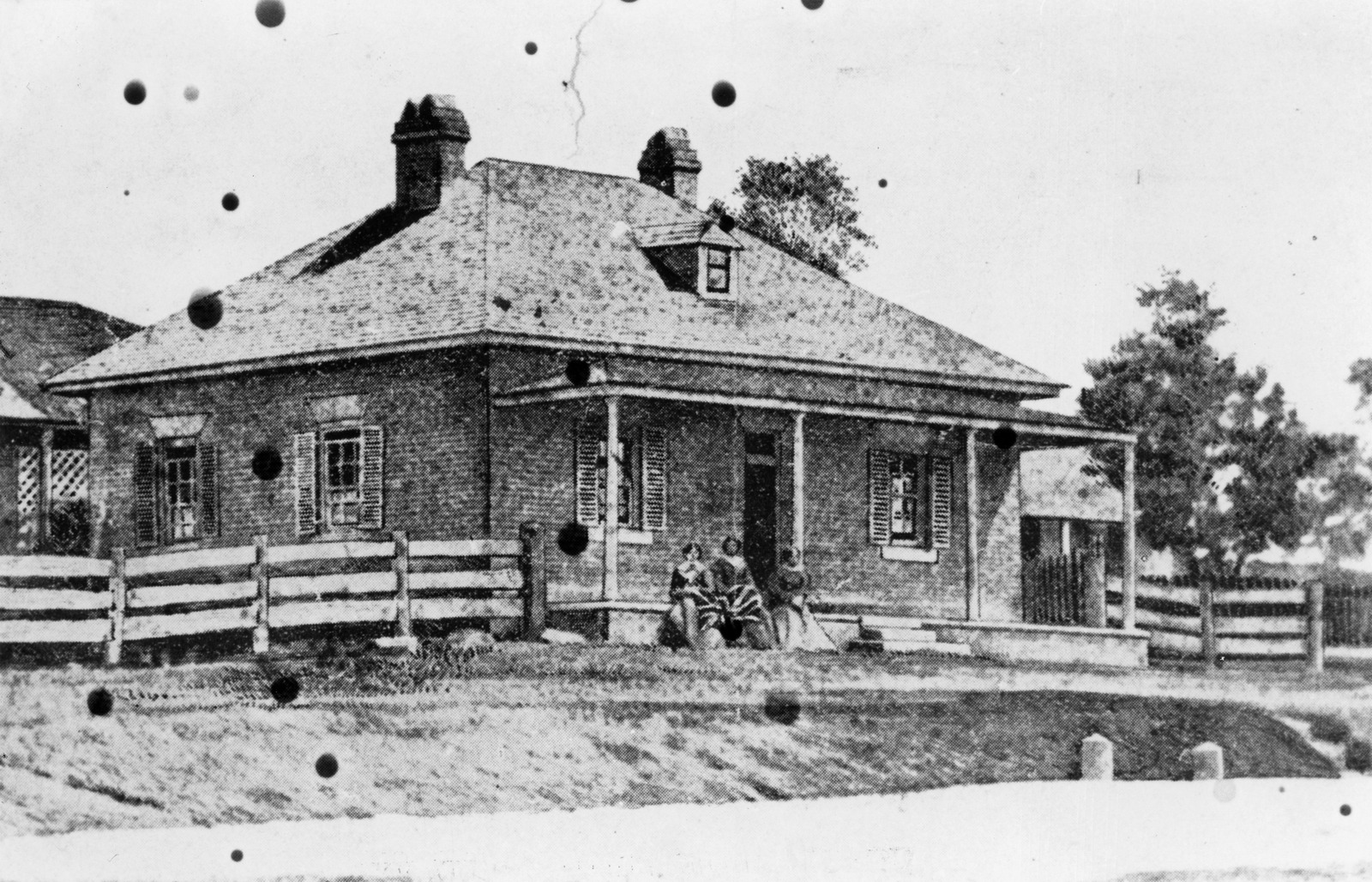 In 1882 Andrew Lang Petrie became a partner in, and took over management of, his father's reconstructed firm, John Petrie & Son. By then the business focused on cabinet making and joinery, brick and tile making and monumental masonry.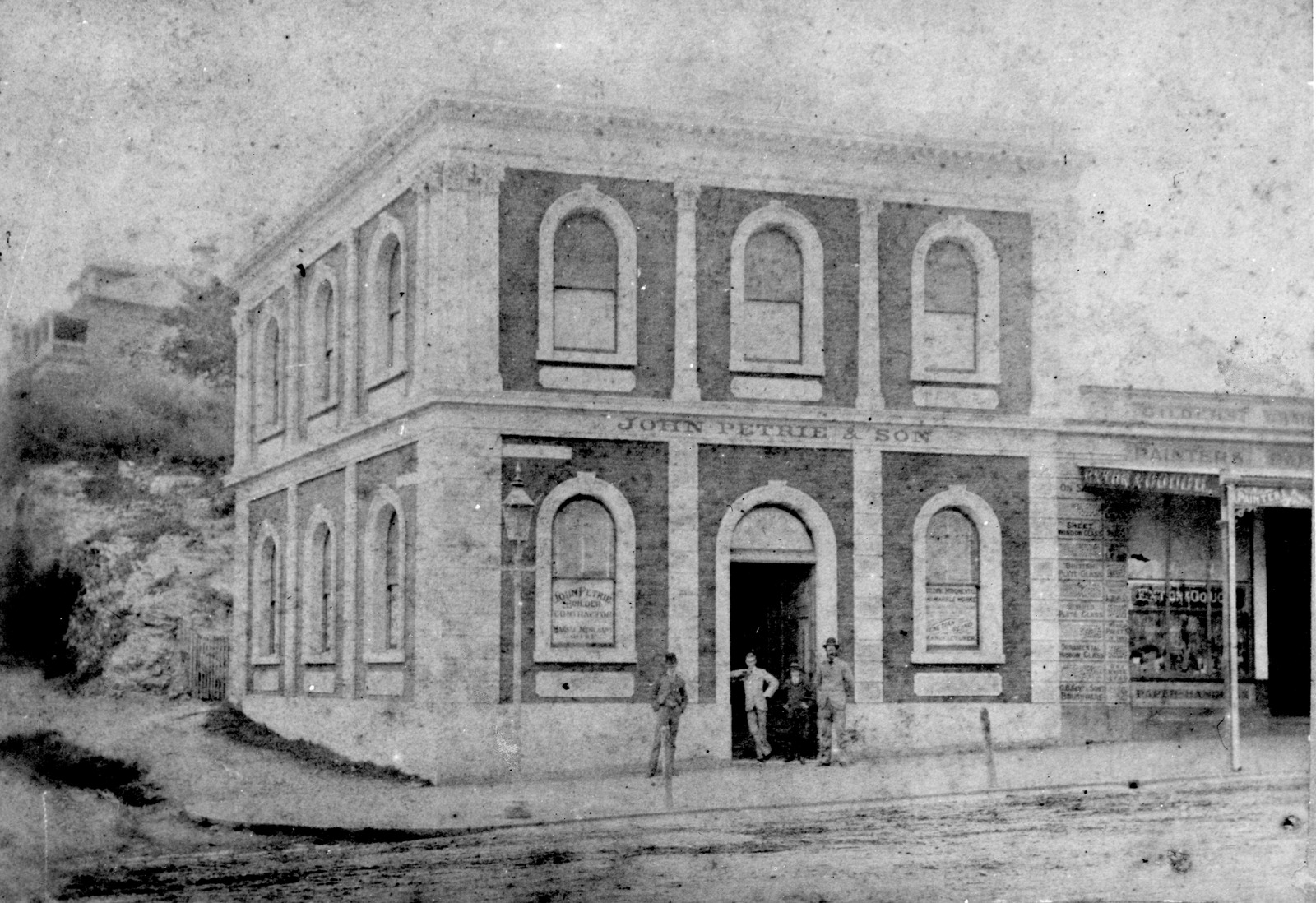 The firm went bankrupt in the depression of 1894 but was later revived as monumental masons only. The Monumental Works was located opposite the main Toowong Cemetery gates. Andrew was a member of the Brisbane General Cemetery Board.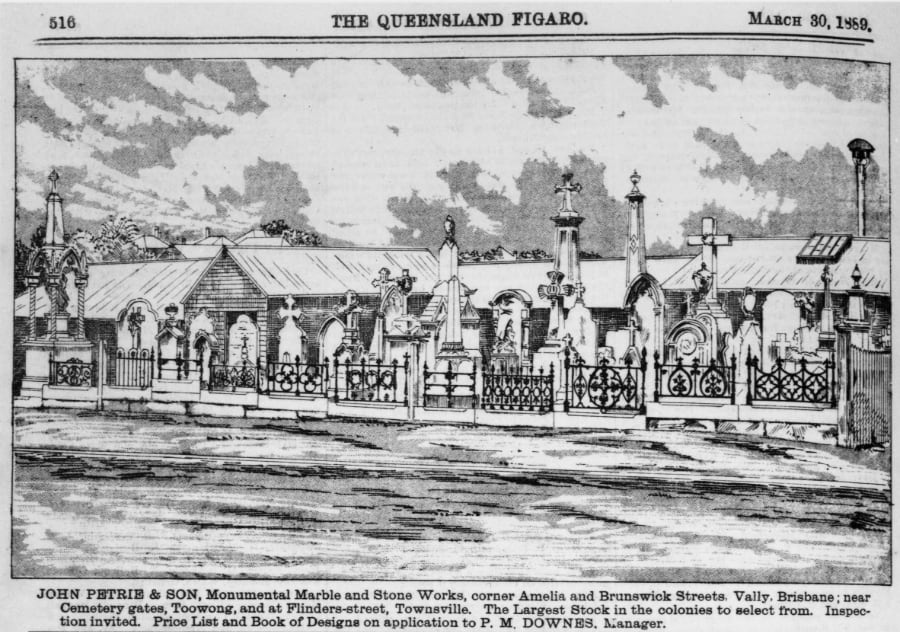 He was elected a member of the Toombul Divisional Board and held the position for about five years until 1890 when the Hamilton Division split from Toombul. He went on to become the first chairman of the Hamilton board until the end of 1892. The following year he contested the Toombul seat in the Queensland Legislative Assembly and was elected with a large majority. He continued to represent this seat until his retirement in 1926.
Andrew Lang Petrie died on 1 April 1928 after being ill for the previous 12 months. His residence, Mooloomburram became part of St Margaret's Anglican Girls' School at Albion.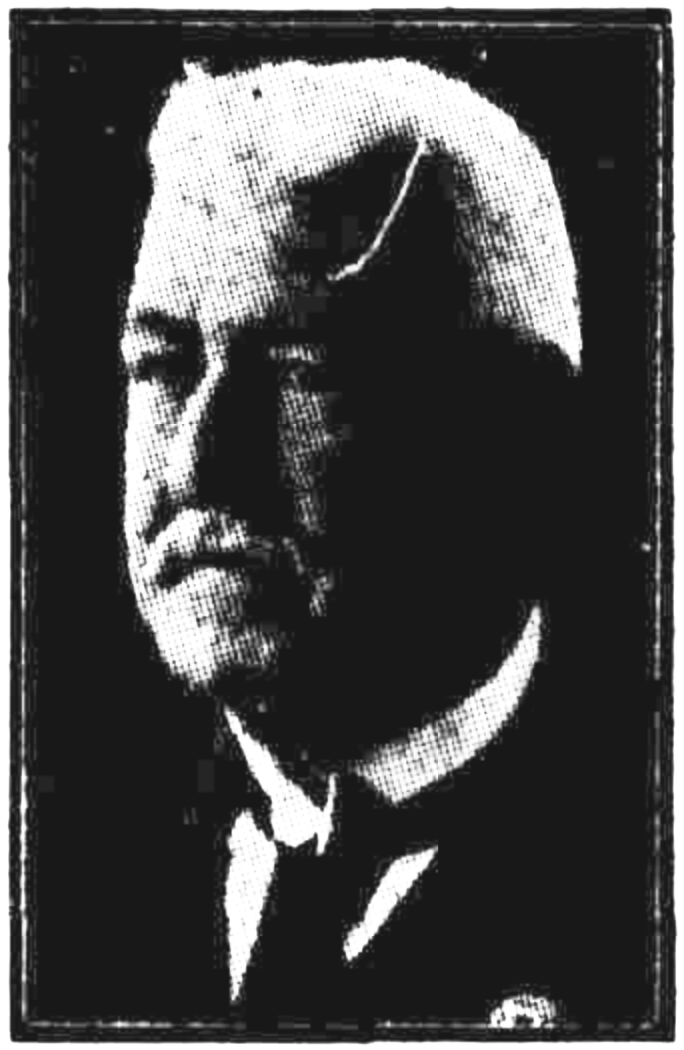 George Prentice (9‑41‑1)
In 1864, George Prentice & Son operated a stone yard in Charlotte Street, Brisbane. They executed "every description of monumental work", and supplied "hearthstones, window sills, steps, coping, and paving". The business may have been impacted by the March 1864 flood.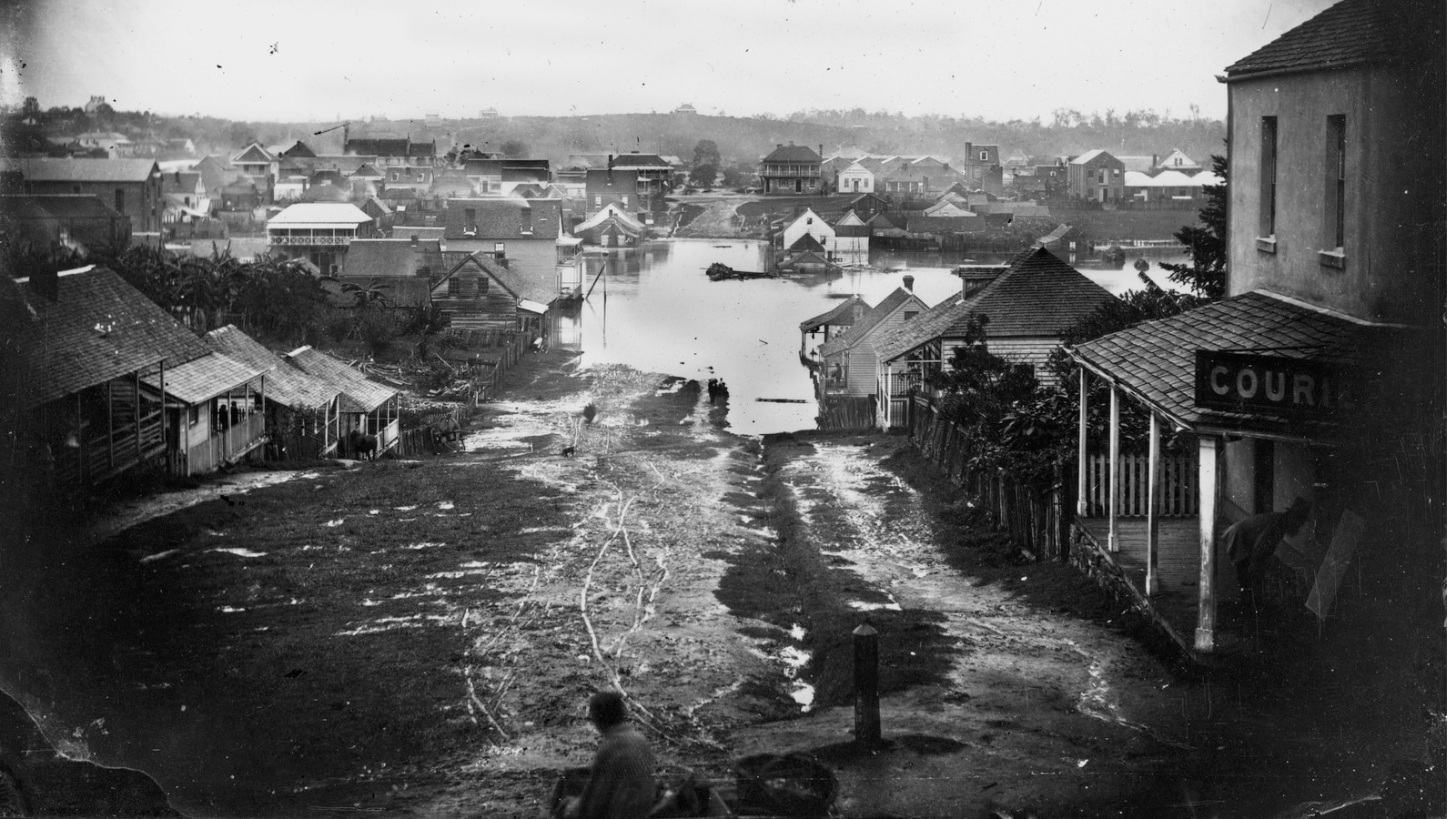 In August 1867 the Monumental Stone Works was advertised as operating in "Turbot-Street, between George and Roma streets". Other advertisements described the location as, "opposite Masonic Hall, Roma street", and "near Reservoir, Roma-street".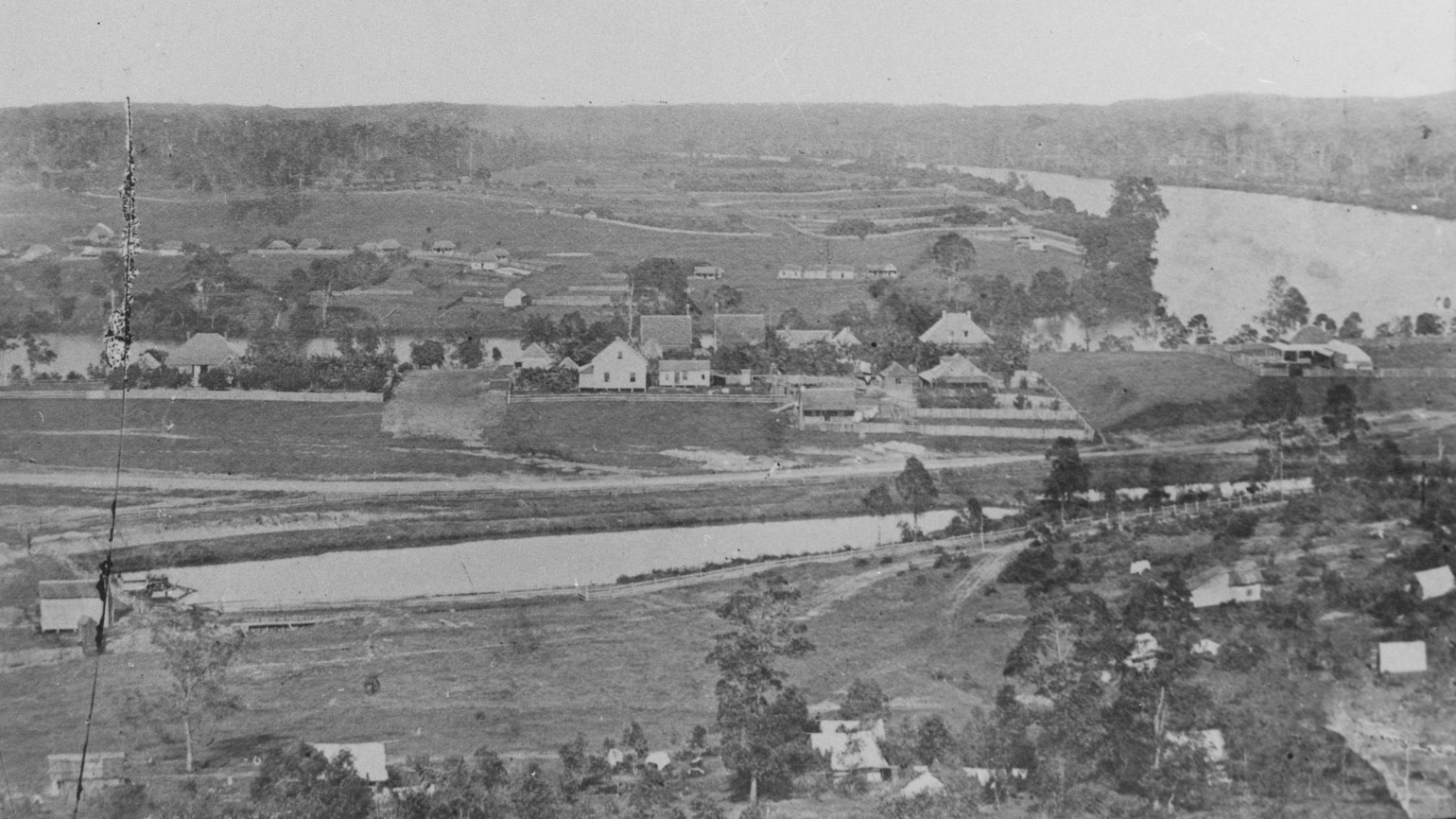 In later life, George Prentice was an Alderman in the Sandgate Municipal Council. He lost his wife, Ellenor, on 1 September 1889 and resigned from the council in December 1889 and resolved to pay a visit to the "old country". Despite his son's apprehension, George Prentice and his grand-daugther, Jessie Blanche Prentice, departed on the on the S.S. Quetta for a trip to England. Both were lost in the wreck S.S. Quetta in the Torres Strait on 28 February 1890 when it struck an uncharted rock and sank claiming 134 lives, mostly women and children.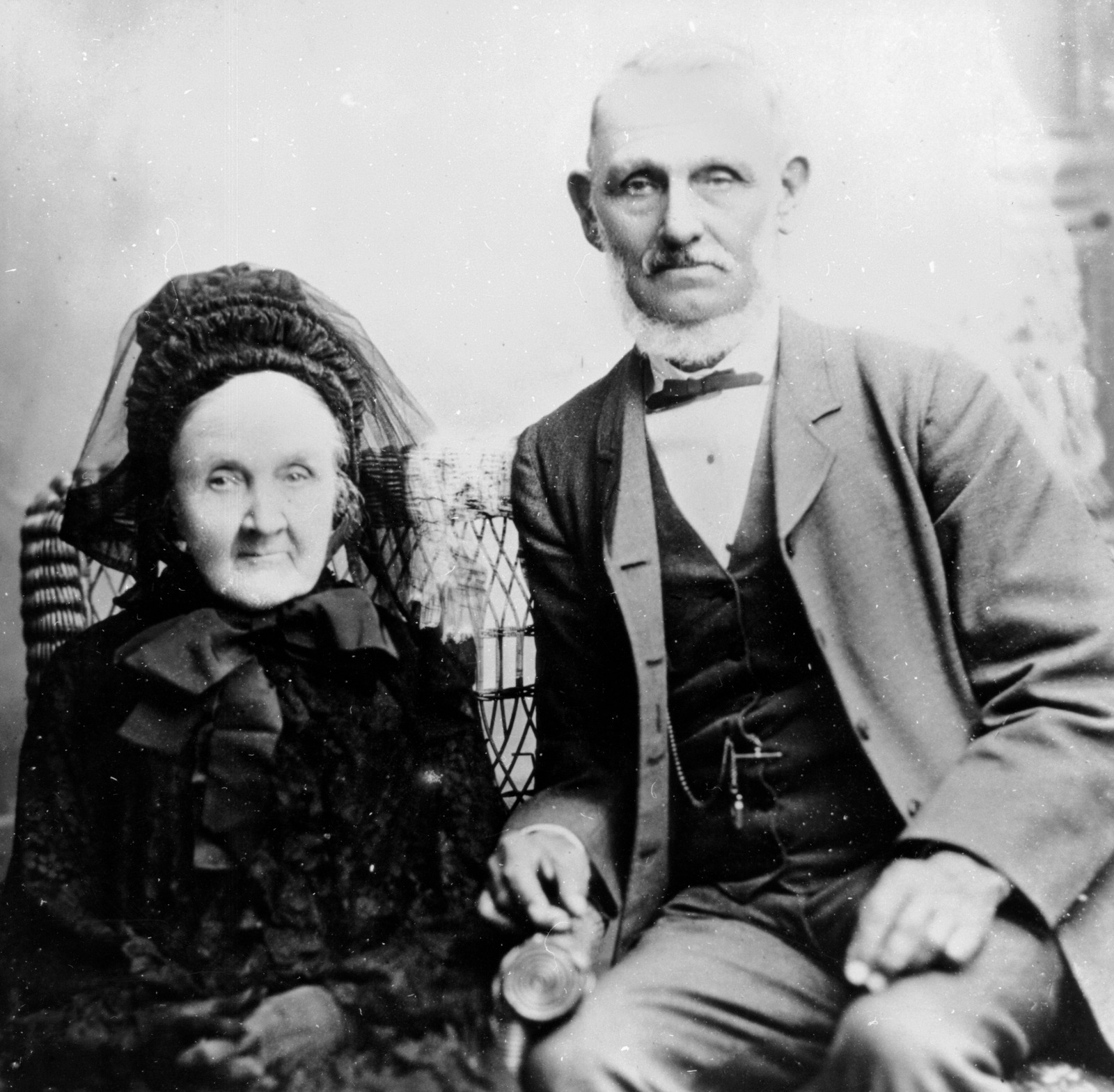 William Edward Parsons (6‑3‑1)
William Edward Parsons was born in Staffordshire ca. 1860. He learnt stone masonry at Bristol. Ellen Simmons married William at Holy Trinity Church, Westbury on Trym, Gloucestershire on 17 June 1882. It is likely they were the William and Ellen Parsons who sailed from Plymouth to Rockhampton aboard the Ravenscrag, arriving on 18 April 1883.
William went into partnership with Henry Payne to form "Parsons & Payne" which operated between ca. 1903-1907. Later the "W. E. Parsons" business operated in Makerston street, off Roma street.
William was an Alderman for the Town of Windsor from 1905-1914, and Mayor in 1912. After a long period of ill health, William died in hospital on 1 April 1919. He left behind his wife, Ellen, and two sons, Ernest and Charlie. Ellen died in November 1923 and is buried with her husband.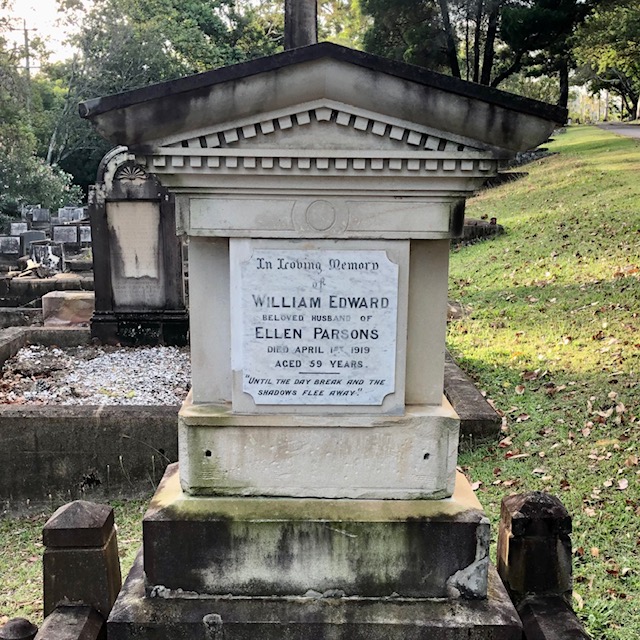 Henry Payne (18‑102‑5)
George Payne and Mary Ann (née Hill)'s eldest son, Henry Payne was born ca. 1860 in Bromsgrove, Worcestershire. Sarah McCracken married Henry in Bromsgrove, Worcester early in the 1884. The extended family sailed from London aboard the Duke of Buccleuch, arriving in Brisbane on 6 December 1887. In 1907 the family lived on Moggill Road, Taringa.
After the "Parsons & Payne" partnership ended, Henry continued business on corner Turbot street and
North Quay. When Henry died on 18 January 1944, his residence was "Chesterton", Broomfield Street, Taringa.
John Lowther (12‑5‑3/4)
John Lowther was born in Hull, Yorkshire in 1852. He married Christine (née Hillen) in 1876 July and they sailed aboard the Stirlingshire from Glasgow to Townsville, arriving on 7 November 1882.
John Lowther ran the firm of "J Lowther" (1889-1902) and then "Lowther & Sons" on Ann Street, Brisbane. John and his wife lived at "Hunbernia", Free street, Kelvin Grove, and had five children, Phillip, Ernest, Charles, Arthur and Lottie. John Lowther died 4 April 1918 aged 66.
The business continued after John's death, with his eldest son, Phillip J. Lowther, operating the firm "Phillip Lowther and Son" Monumental and Building Masons at 108 Lutwyche Road. Notable works include:
Phillip's son, Leslie John Lowther, was the managing director of P. J. Lowther and Son, Pty., Ltd., masonry contractors, Bowen Bridge Road. Leslie is buried in Toowong Cemetery (8‑71‑26/27).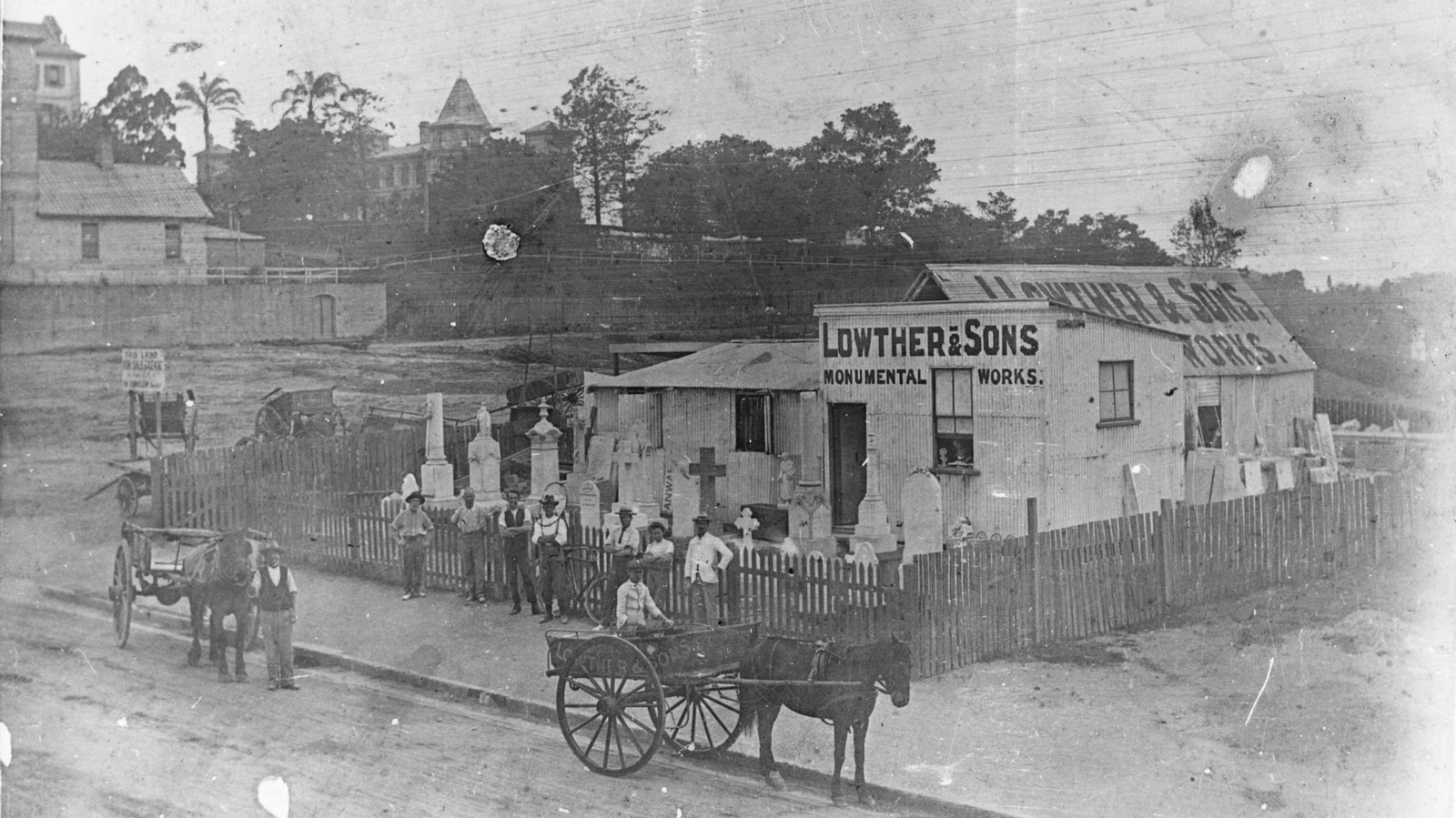 William Busby (4‑3‑22)
William and his wife Annie departed Plymouth aboard the Mhari Bhan on 29 August 1882 and arrived in Brisbane 29 November 1882. William worked as an Inspector of Works until he controversially lost his job for using obscene language.
William established himself as a stonemason and had a workshop and home in Cemetery Road (now Sylvan Road), Toowong, and a quarry at Goodna. Notable works in Toowong Cemetery include:
the heritage-listed Caskey Monument. William won the competition to design a memorial to the late Lieutenant Caskey and it is the first known South African War memorial in Queensland.
a memorial to Mr. Percy Lionel Benjamin erected by the directors of Messrs. Hoffnung and Co. At the time the marble obelisk was said to be the largest piece of marble cut in Queensland.
a memorial to Stephen Alonzo Spragg, a member of Australia's first full International Rugby Union team.
John Simmonds (4‑3‑27)
John Simmonds was born in Blandford, Dorset around 1828, the eldest son of John Simmonds, builder and stonemason and Ann (née Pond). John sailed with his family from London aboard the Lady Eveline, arriving in Port Phillip in November 1852. Mary Jemima Coombs married John at Pelham Street, Melbourne on 17 December 1859. They had 10 children born in Victoria. John took over the family's stonemason business on the death of his father in 1860.
John Simmonds founded a monumental masory business Brisbane in around 1880. His company created the beautiful momument to T.J. Byrnes and has family in Toowong Cemetery (7-47-5).
Monumental plans and headstone description - Thomas Joseph, Annie and Michael Vincent Byrnes ca. 1898 — Queensland State Archives, Item ID ITM1675894. Cropped and darkened.
John Simmonds took on his son, John Howard Simmonds (1862-1955), as an apprentice stonemason in 1880. He ran the business after his Father's death in 1889 until he retired in 1920.
J.H. Simmonds made a point of photographing the tombstones he worked on. He introduced photography to his wife, Rose Simmonds, who studied art with Godfrey Rivers at the Brisbane Technical College. A collection of Rose Simmonds' work is held by the Queensland Art Gallery. J.H. Simmonds was also a Naturalist who collected fossils and botanical specimens that are now held in the Queensland Museum and Queensland Herbarium.