Print Media Identities of Early Brisbane
…our liberty depends on freedom of the press, and that cannot be limited without being lost.
Thomas Jefferson 1787
Use the Toowong Cemetery map to help you visit the graves in this story.
Samuel Gill Mee (4‑12‑30)
Samuel was born in Wellingborough, Northamptonshire in 1819 where he learned his trade as a compositor. He arrived in Sydney in September 1852. He was seized with gold fever but soon found he was unsuited for life as a gold digger. He returned to the newspaper trade in Bathurst and Sydney, followed by a stint as a shepherd on a station property.
Samuel then came to Brisbane where he obtained employment as a compositor with the Brisbane Newspaper Company in 1860 and remained for nearly fifty years until his death on 9 November 1909 aged 90 years. As well as being a compositor, many essays, poems and sketches from his pen were published in the Courier and Queenslander, including one published in the Brisbane Courier following the death of Governor Blackall.
Thomas Wontner (13‑26‑21)
Another notable compositor of the early days was Thomas Wontner. Thomas did his apprenticeship in a London office where high class reviews were printed. He arrived in Brisbane in the early 1860's and was first employed on the Guardian and Weekly Herald newspapers, being foreman in charge of the latter. When those journals closed down he went to work at the Courier as a compositor. Thomas was later appointed head reader, a position he held until his death on 11 August 1894 at the age of 68 years.
Carl Adolf Feilberg (13‑71‑15)
Carl was born in Copenhagen, Denmark on 21 August 1844. Following the early death of his parents, he was placed in foster care with Danish relatives who were living in Scotland. He received his formal education in Scotland and England finalising with a year at a college in France. Suffering from tuberculosis, he was advised to migrate to Australia, arriving in Sydney in 1867.
His experiences gained while working on Queensland properties would influence his future work as a journalist, political commentator and author. Carl was arguably the most persistent human rights advocate and pioneer of compassion in the history of colonial Queensland. He found employment at the Brisbane Courier as a political commentator and editor of The Queenslander. A change of proprietorship in 1880 found his views at odds with the new owners. He left to work in Melbourne, where the tuberculosis which had remained dormant returned. He returned to Brisbane as editor-in-chief of the Brisbane Newspaper Company, until his death at only 43 years of age on 25 October 1887.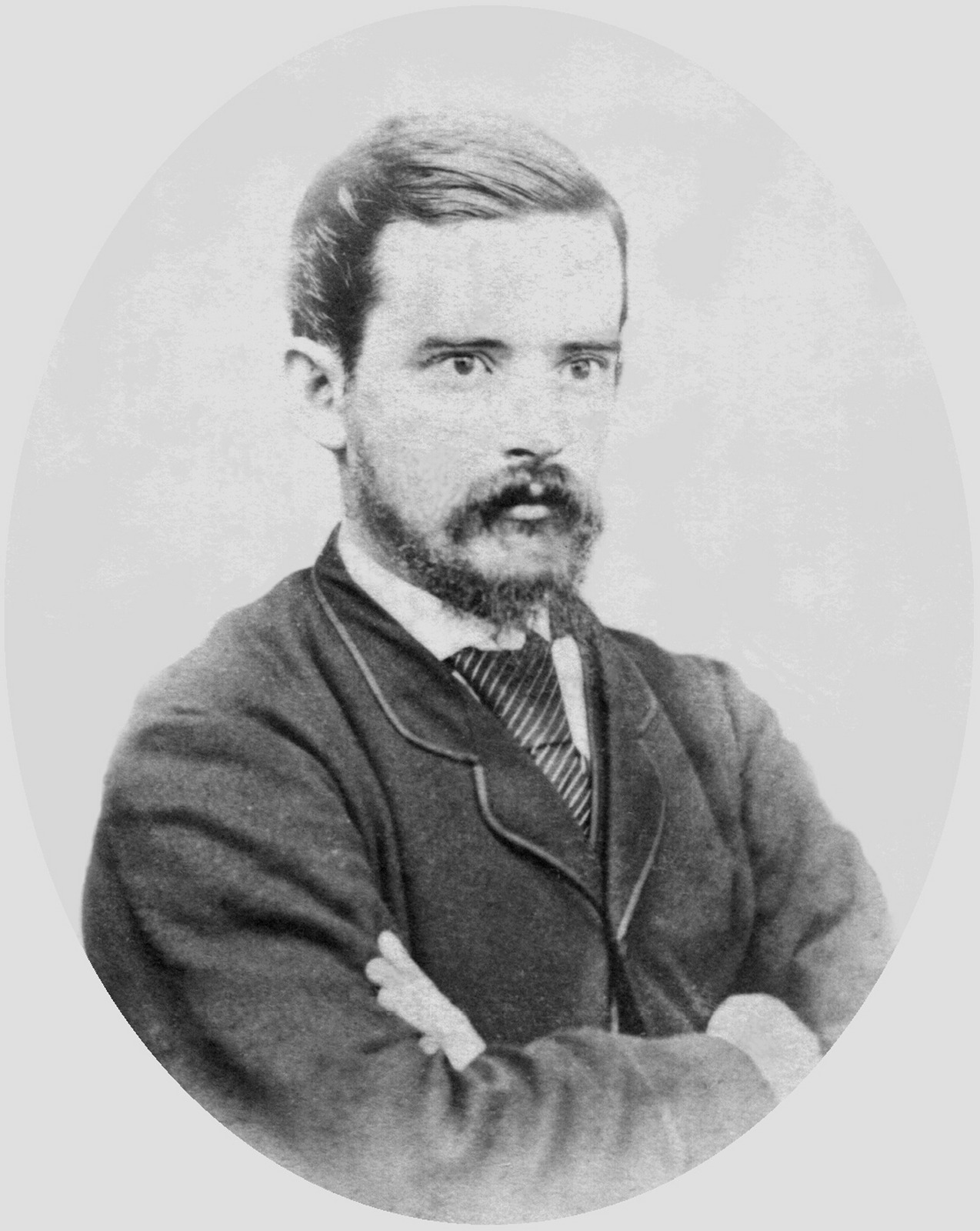 Walter John Morley (12‑13‑13/14)
Walter was born at Foulmire, England in 1852, moving to Queensland in 1858 with his parents. On leaving school he joined the literary staff of the Brisbane Courier and remained with the company for 35 years including 15 years as editor of the Evening Observer. In 1900 he was appointed editor of the Queensland Government Mining Journal.
Walter was a foundation member and life member of both the Queensland Lawn Tennis Association and Royal Queensland Yacht Club. He also assisted in the formation of the Graceville Bowling Club and remained a member of that club until he died on 24 December 1937 aged 85 years at which time he was believed to be the oldest contributing journalist in the Commonwealth.
David Frederick Tudor Jones (12‑16‑26)
David Jones was born in South Wales on 13 August 1830 and was educated at a private school in Clapham, near London. He was an expert shorthand writer who reported debates in the Press gallery of the House of Commons. David came to Australia in his twenties, spent several years on the Victorian gold diggings then commenced his career in journalism at the Melbourne Argus. In 1863 he joined the staff of the Courier, becoming editor. He left in 1867 to enter the Queensland Public Service. He became Principal Hansard Reporter in 1881, a position he held until his death on 6 October 1892.
Rev. George Woolnough (11‑16‑16)
George was born in Erriswell, Suffolk, England on 17 August 1834. He arrived in Tasmania in 1855. He took his BA and MA at Sydney University. In 1861 he married Maria, the eldest daughter of Thomas Cowlishaw and Maria Evans in Sydney. He became an ordained minister of the Methodist Church. In 1883 he retired from the ministry and joined with Henry Parkes (later Sir Henry), James Greenwood and others in advocating the establishment of free and secular education in State schools in New South Wales.
George joined the staff of the Sydney Morning Herald as leader writer, a few years later moving to Brisbane and joining the staff of the Brisbane Telegraph. In 1900 the Telegraph newspaper, under his editorship, opposed Federation and fought almost singlehandedly for the rights of the individual States. George remained as editor of the Telegraph newspaper for 32 years. By then he was 83 years of age. Although retired, he still wrote articles which appeared in Brisbane newspapers until his death on 19 June 1929 aged 94 following a short illness.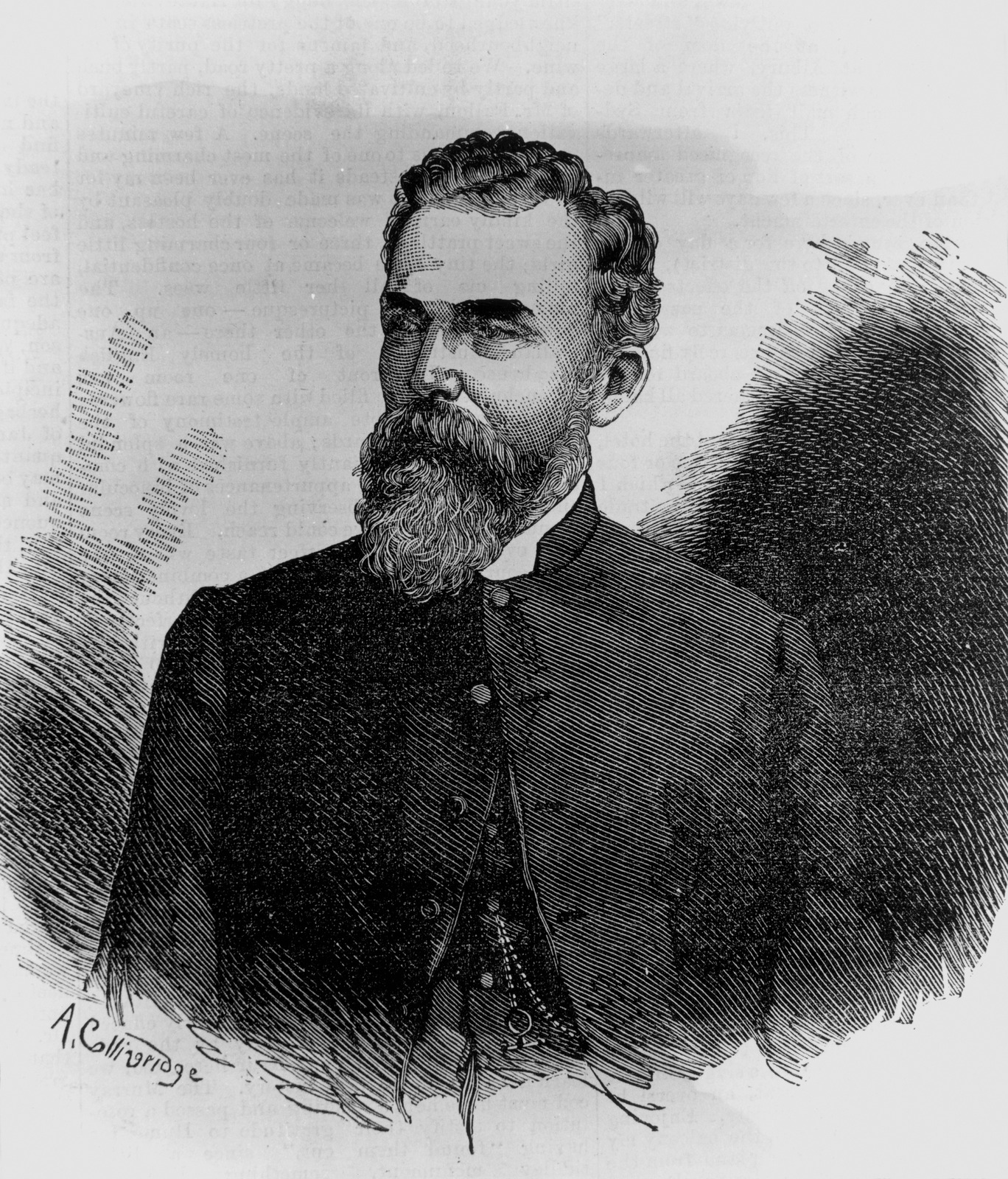 James and George Cowlishaw (11‑14‑7/7A)
James was an architect, newspaper proprietor, director and politician. He was born on 19 December 1834 in Sydney when Sydney was just a village. His brother George was born on 21 April 1841. They were the sons of Thomas Cowlishaw, architect and Maria Evans. James arrived in Brisbane in 1861 and commenced his profession here as an architect. James designed some of the finest buildings of the period including Brisbane Grammar School. He was a director of the Brisbane Courier until 1873 and became managing director of the Brisbane Telegraph in 1878 and chairman of the Telegraph Newspaper Co from December 1879 to May 1885.
George was also an architect. The old Telegraph building in Queen Street was drawn to his design. Although not on the original board of directors, George played a leading part with his brother James in the early and later control of the Telegraph Newspaper Co. George was managing director for twenty years from 1893 until his death on 6 January 1913 when James once again took over the chairmanship of the Telegraph Newspaper Co until November 1917. James died on 25 July 1929 in his 95th year.
John James Knight (8‑33‑32)
John was born on 7 June 1863 at Shelton, Staffordshire, England. He was taken to New Zealand as a young boy. He left school at age 11 to learn printing. He returned to England where, with two others, he started the Staffordshire Knot, a paper sympathetic to the interests of trades unionism. John migrated to Queensland in 1884 and found work with the Brisbane Newspaper Co Ltd as a printer. He soon became a reporter on the Brisbane Courier and became Chief Parliamentary Reporter in the 1890's. John played a considerable part in the policy of the Labour Party in Queensland.
During the industrial turmoil of the 1890s he preferred to investigate local history. His works included In the Early Days (1895), Australian Pioneers and Reminiscences (1896) completed after the death of Nehemiah Bartley from Bartley's notes and diaries, and Brisbane: a Historical Sketch of the Capital of Queensland (1897). In 1906 John became editor of the Courier and in 1916 became managing director of the Brisbane Newspaper Co Ltd and subsequently combined that office with the position of chairman of directors. He died on 24 November 1927.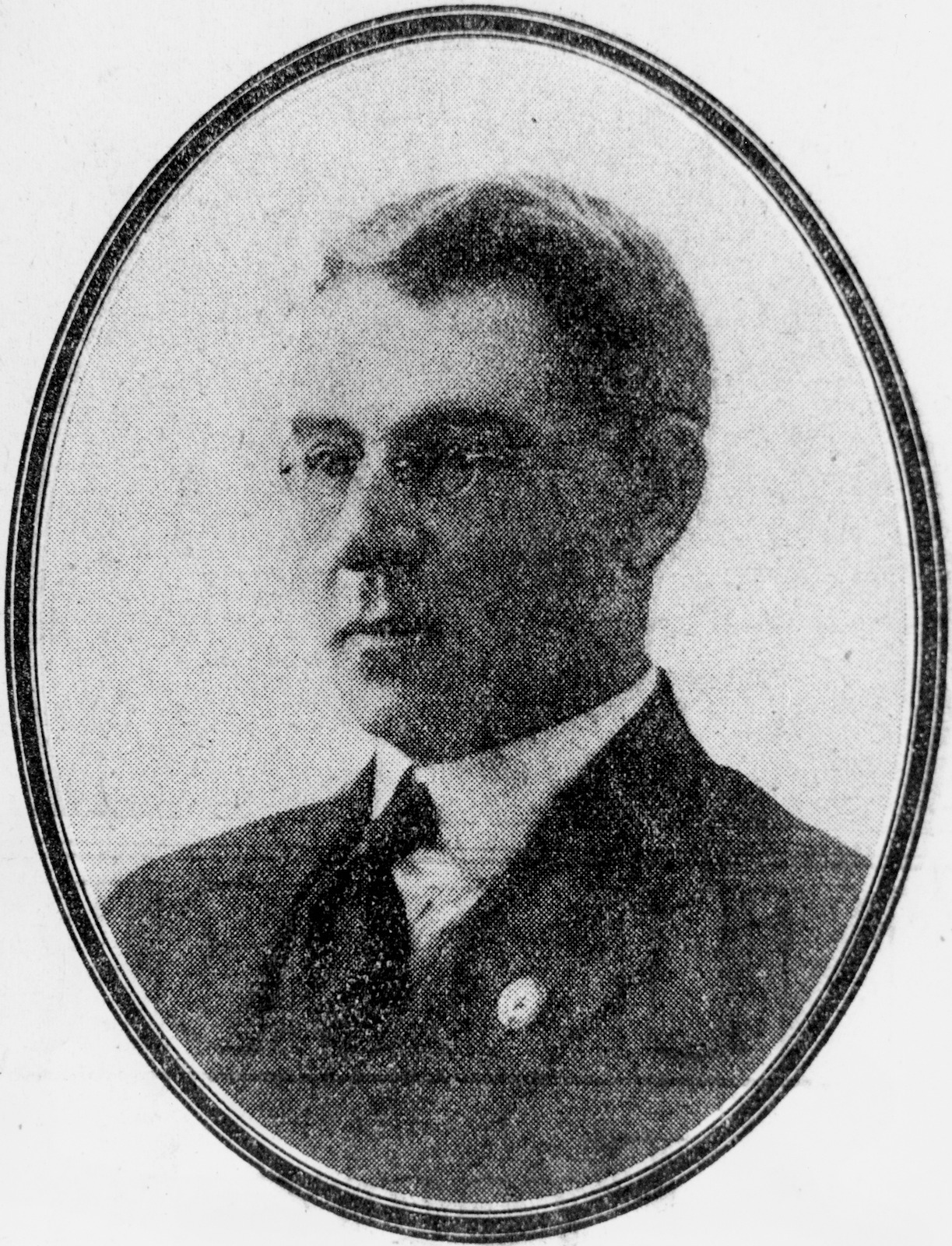 James George Drake (18‑136‑3)
James was born on 26 April 1850 in London. He arrived in Brisbane on 14 January 1874. He became a journalist working on regional newspapers as well as the Brisbane Telegraph and the Brisbane Courier and, briefly, the Melbourne Argus. A competent shorthand writer, later president of the Queensland Shorthand Writers' Association, James was on the parliamentary reporting staff from 1876-1882. He studied law in his spare time and was called to the bar in 1882. Long a radical, his objection to Asian immigration into Queensland led him into association with William Lane. He became a shareholder, writer and joint editor of Lane's weekly Boomerang in 1887.
In 1888 James entered politics and at the end of 1899, he was appointed government leader in the Queensland Legislative Council and Postmaster-General and Secretary for Public Instruction. He was an energetic supporter of Federation, writing frequently in newspapers, publishing the pamphlet Federation, Imperial or Democratic and running his own fortnightly paper Progress which espoused the cause.
Upon Federation, he won election to the first Senate, and was chosen to be Postmaster-General in Edmund Barton's first ministry, following the death of Sir James Dickson. In early 1906 Drake ran a newspaper, Commonwealth in Brisbane to counteract State hostility to the Commonwealth. He died in Brisbane Hospital on 1 August 1941.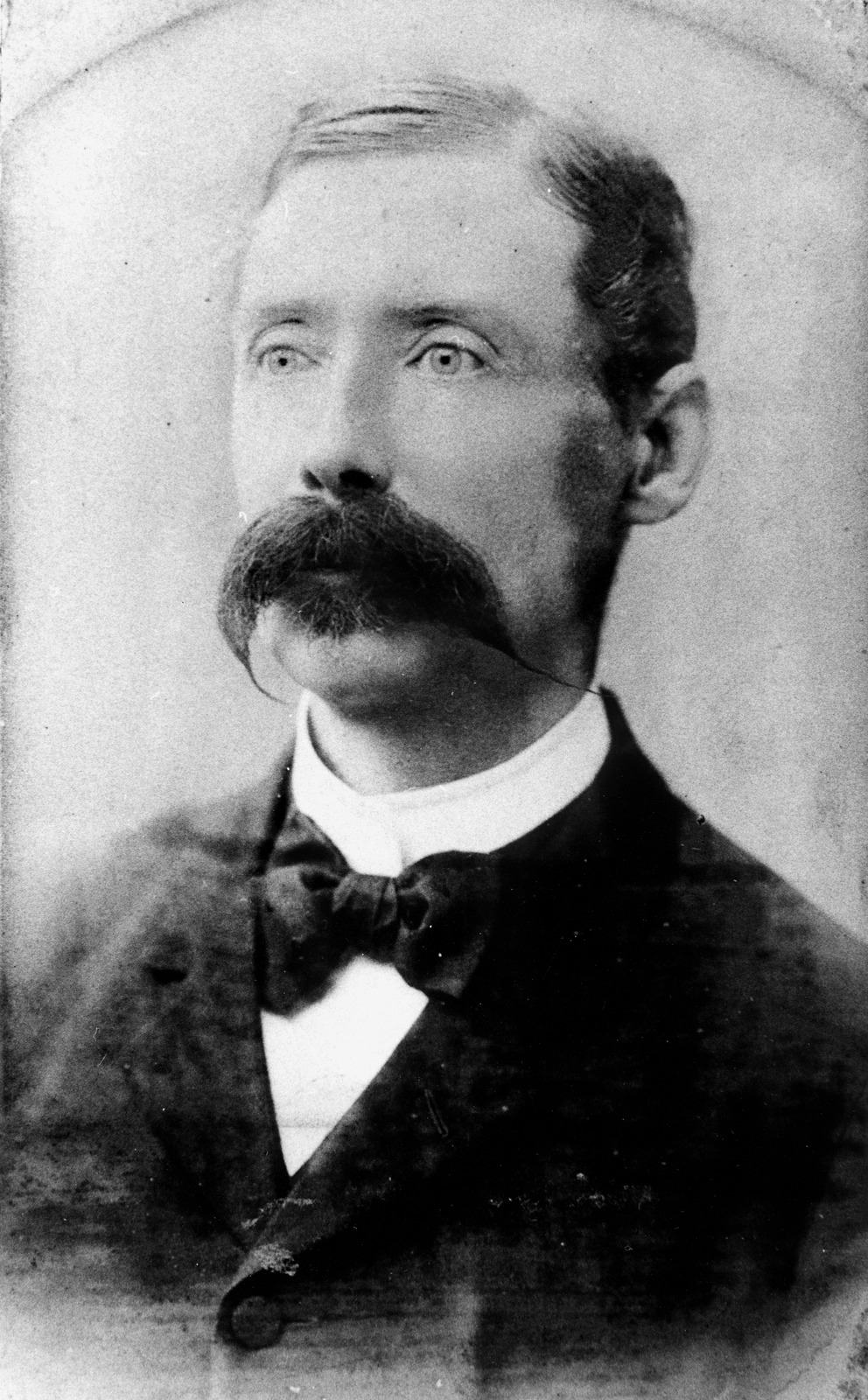 Richard Sanderson Taylor (8‑49‑19)
Richard Sanderson Taylor was born in Leeds, England in 1866 and came to Australia as a boy with his parents. He was educated in Sydney where his father was a Baptist Church minister. He began his journalistic career in the early 1880's on the Sydney Daily Telegraph. In 1888 he joined the Brisbane Courier and, with the exception of a short period spent on the Hansard staff, was a member of the Courier staff for the remainder of his life. Richard became principal law reporter and music and drama critic, a post that he held until he became principal leader writer. In June 1919 he became editor of the Courier until he suffered a paralytic stroke in April 1932 and passed away on 6 June of that year.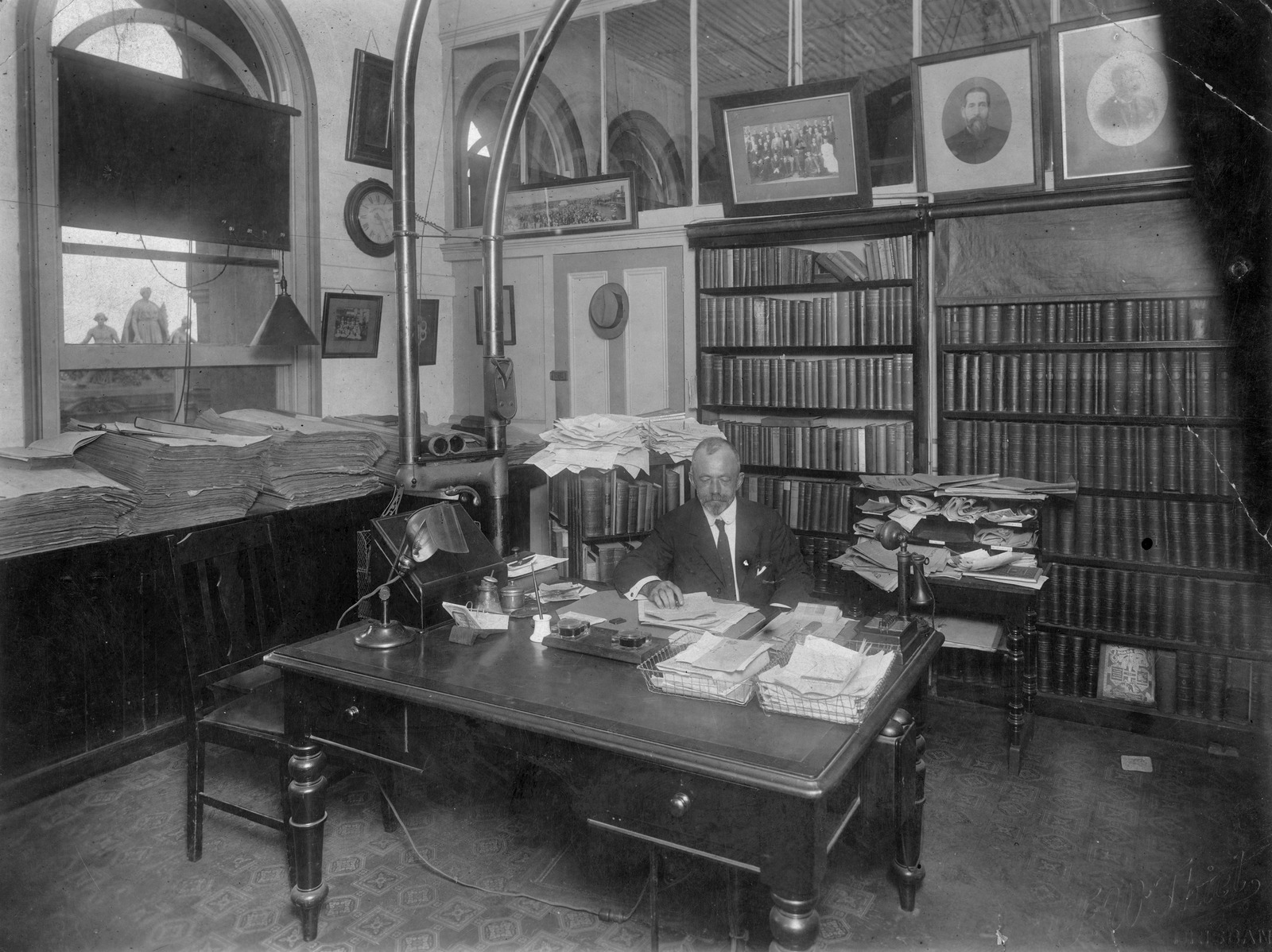 Robert Dunn (8‑67‑5/6)
Robert Dunn was born in Melbourne in 1850, served his time in the printing trade in that city and subsequently went to New Zealand for a number of years. He returned to Australia and resumed newspaper work in Melbourne prior to coming to Queensland. He worked for some time on the Gympie Times and, in 1884, became associated with the Brisbane Courier where he remained until the time of his death. He started with the Courier as a compositor but, for the last 20 years of his life he was chief of the proof-reading staff. Robert died on 2 August 1926 at his residence in Upper Clifton Terrace, Red Hill following a sudden seizure.
Martha (Pattie) Soutter (18‑167‑18)
Pattie Soutter was born in Hull, England and came to Queensland in 1882. She was a prolific writer of poems and letters to the editors of the Brisbane Courier and later the Courier Mail on a wide range of topics, contributing until 12 months before her death. Pattie was also instrumental in pushing for the establishment of a crematorium in Brisbane, indicating in a letter to the Brisbane Courier when she was 86 years of age that she wanted to be cremated when her time came. When she passed away on 28 September 1936, her wishes were carried out and her ashes placed in the grave of her husband who had predeceased her.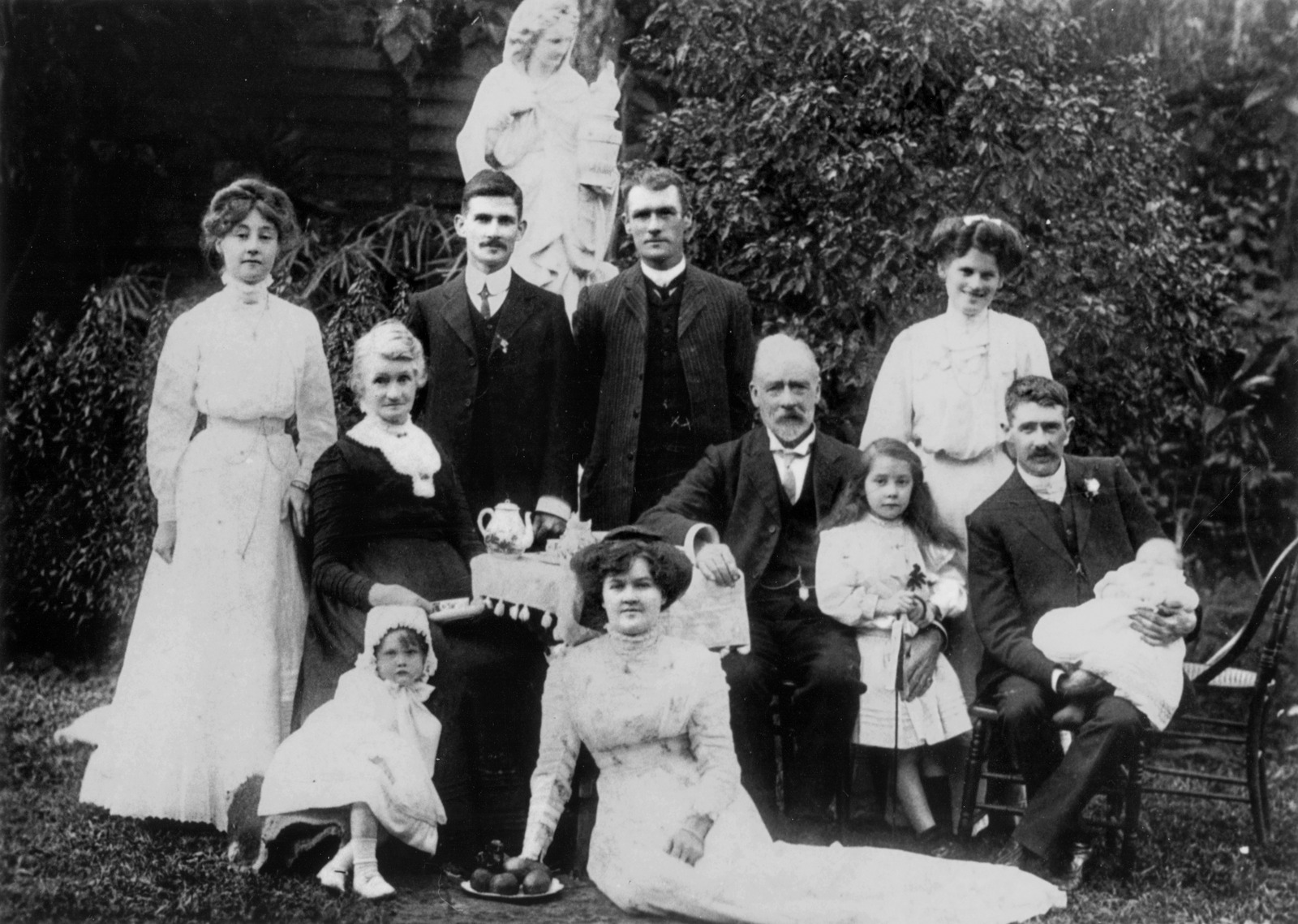 Edmund James Thomas Barton (11‑24‑16)
Edmund Barton was born in Chelsea England in 1854 and came to Queensland with his parents in 1862. In 1868 he entered the service of the Brisbane Newspaper Co Ltd as an apprentice compositor on both the Brisbane Courier and Queenslander but seven years later, shortly after completing his indenture, he transferred to the literary staff where his ability as a shorthand writer brought him speedy recognition. With Mr W J Morley, he was responsible for the Courier's Parliamentary reports.
In April 1903 following the resignation of the editor-in-chief, Edmund was promoted to the Courier's editorial chair. He occupied that position until his resignation in May 1906. He continued his literary work for many years, editing, among other publications, the Queensland Sugar Journal for 26 years. He died on 10 April 1937 at the age of 83 years.
Acknowledgements
Compiled and presented by Lyn Maddock
Sources