Toowong Cemetery Historic Maps
On this page you'll find historic maps of Toowong Cemetery that may help your research. To see the detail such as grave numbers within a section, you'll probably need to download the high resolution version of the map.
There are 34 portions in Toowong Cemetery, numbered 1 to 30 and also 2A, 7A, 15A, 29A. Not all portions have a historic map:
Maps of portions 20, 21, 22, 28, and 29 have not been digitised by Queensland State Archives.
There are no map records for portions 4, 19, 23, 25, 26, 27, or 29a at Queensland State Archives.
Brisbane General Cemetery, 1909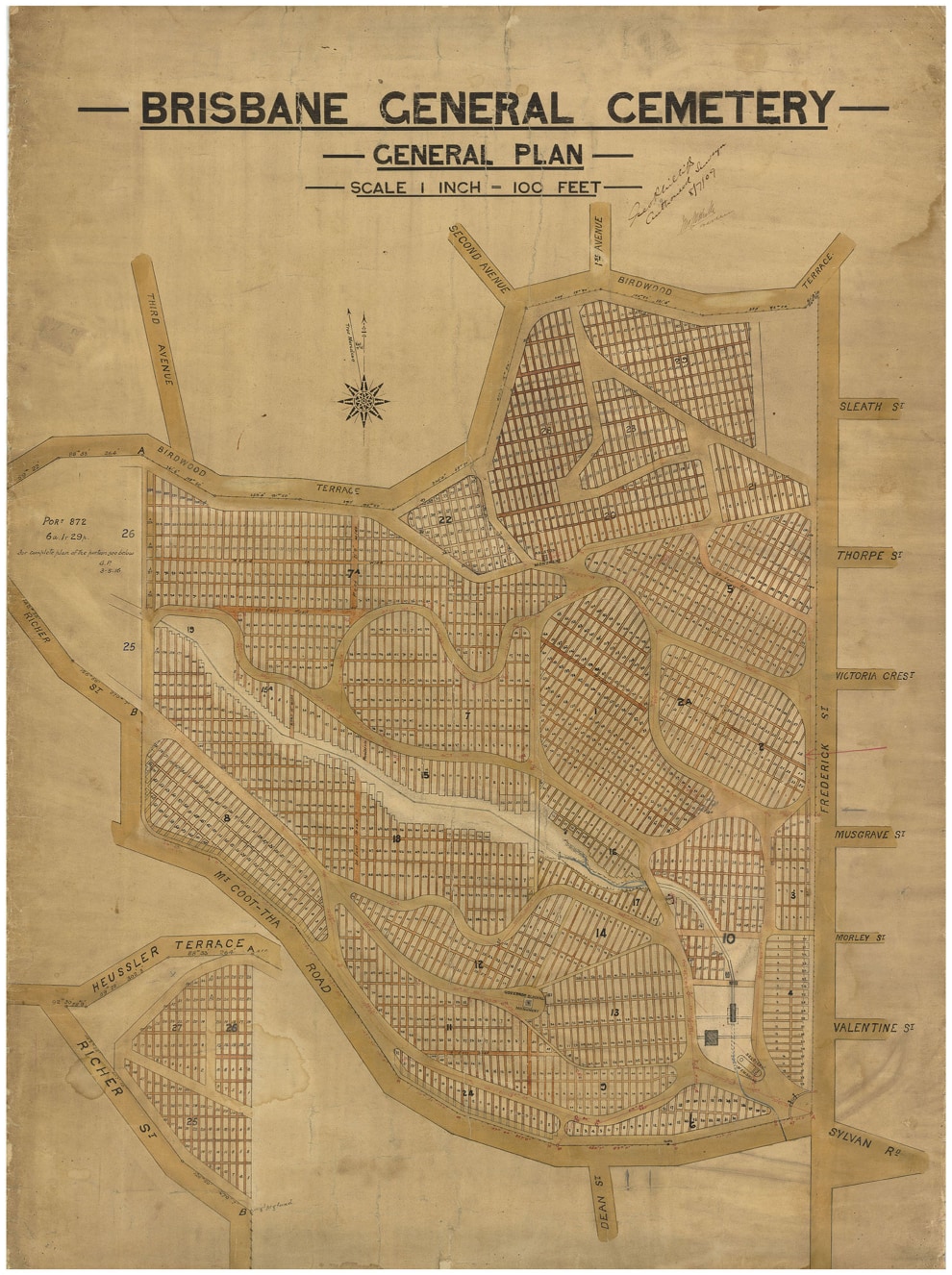 Portion 1, 1909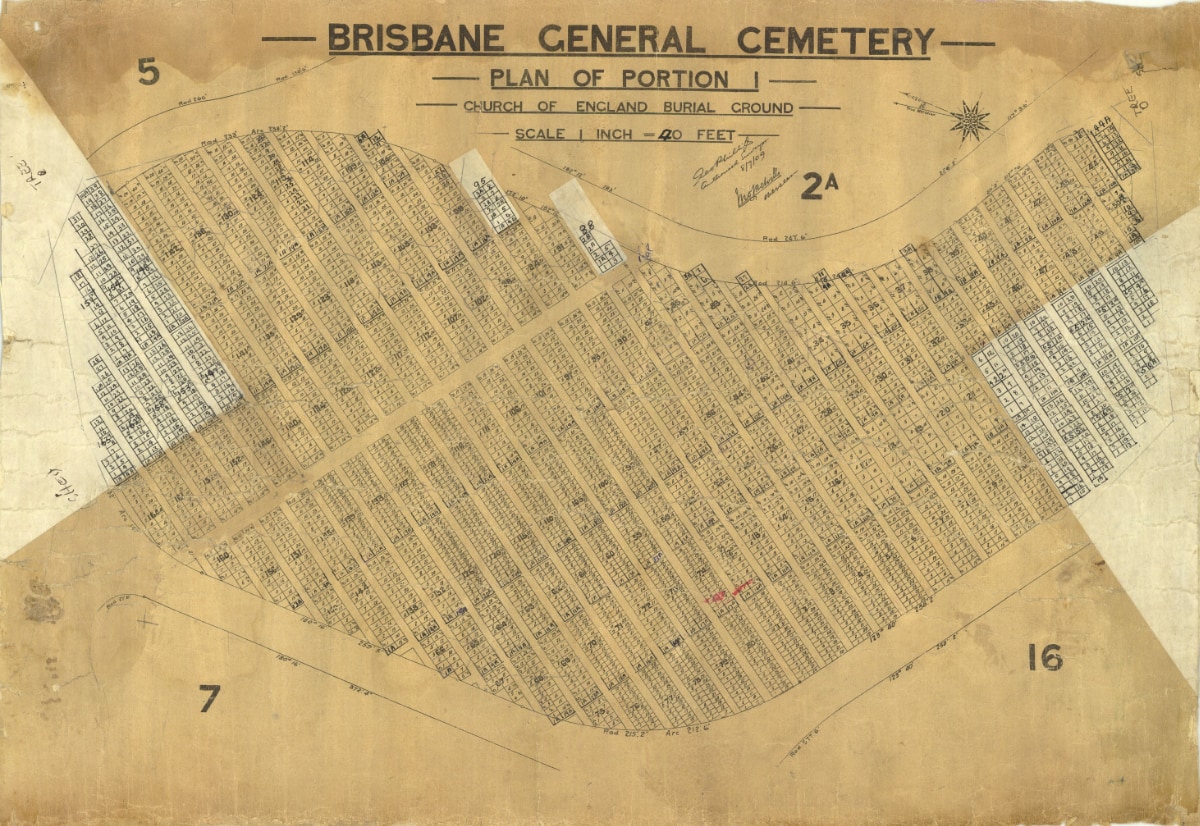 Portion 2 and 2a, 1909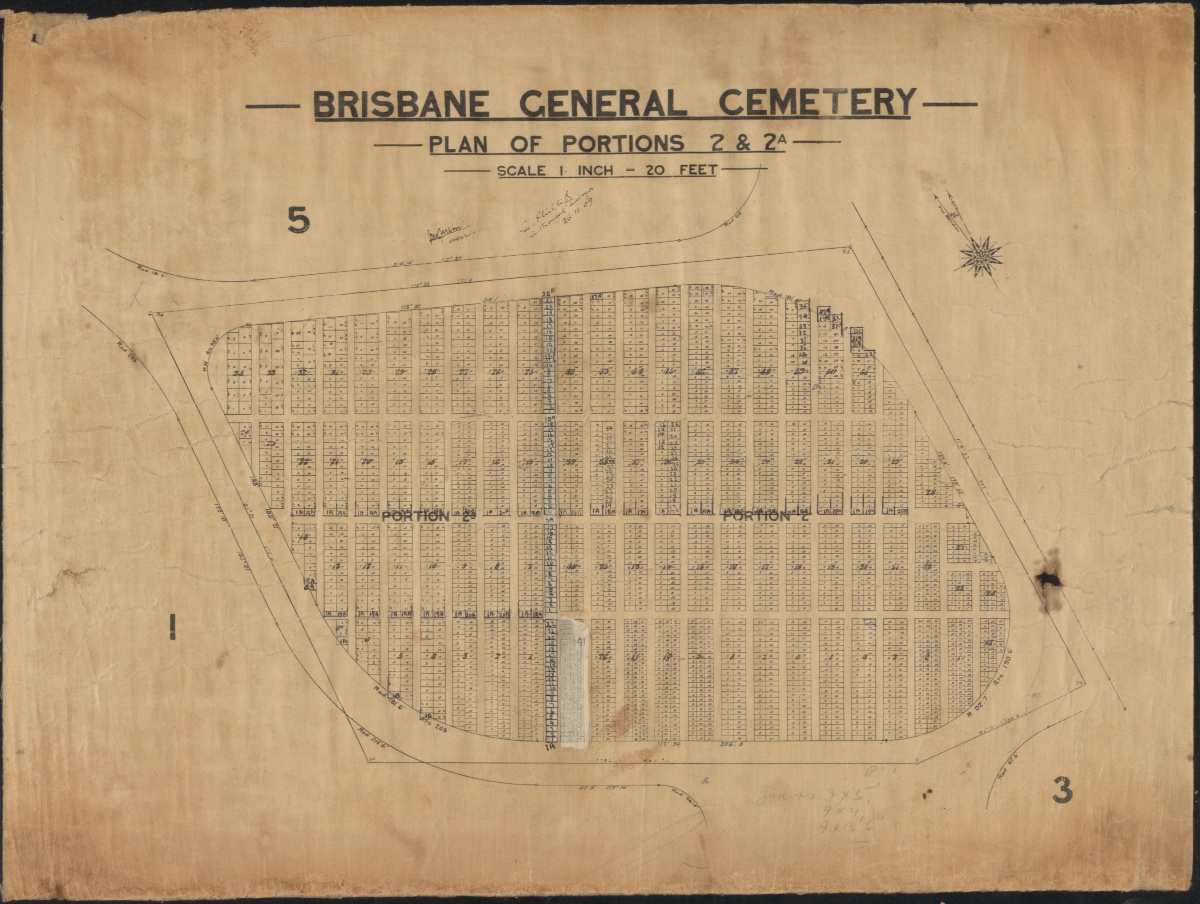 Portion 3, 1910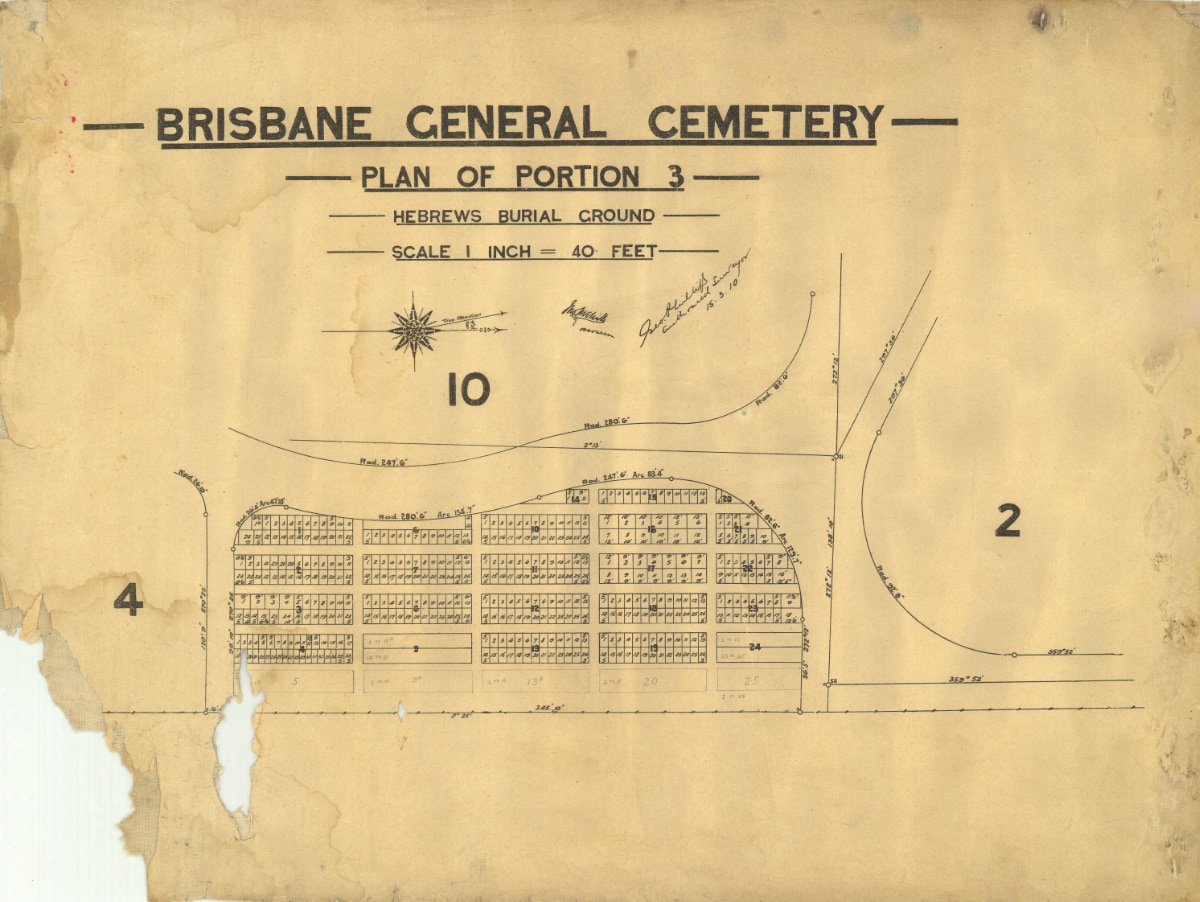 Portion 5 South, 1909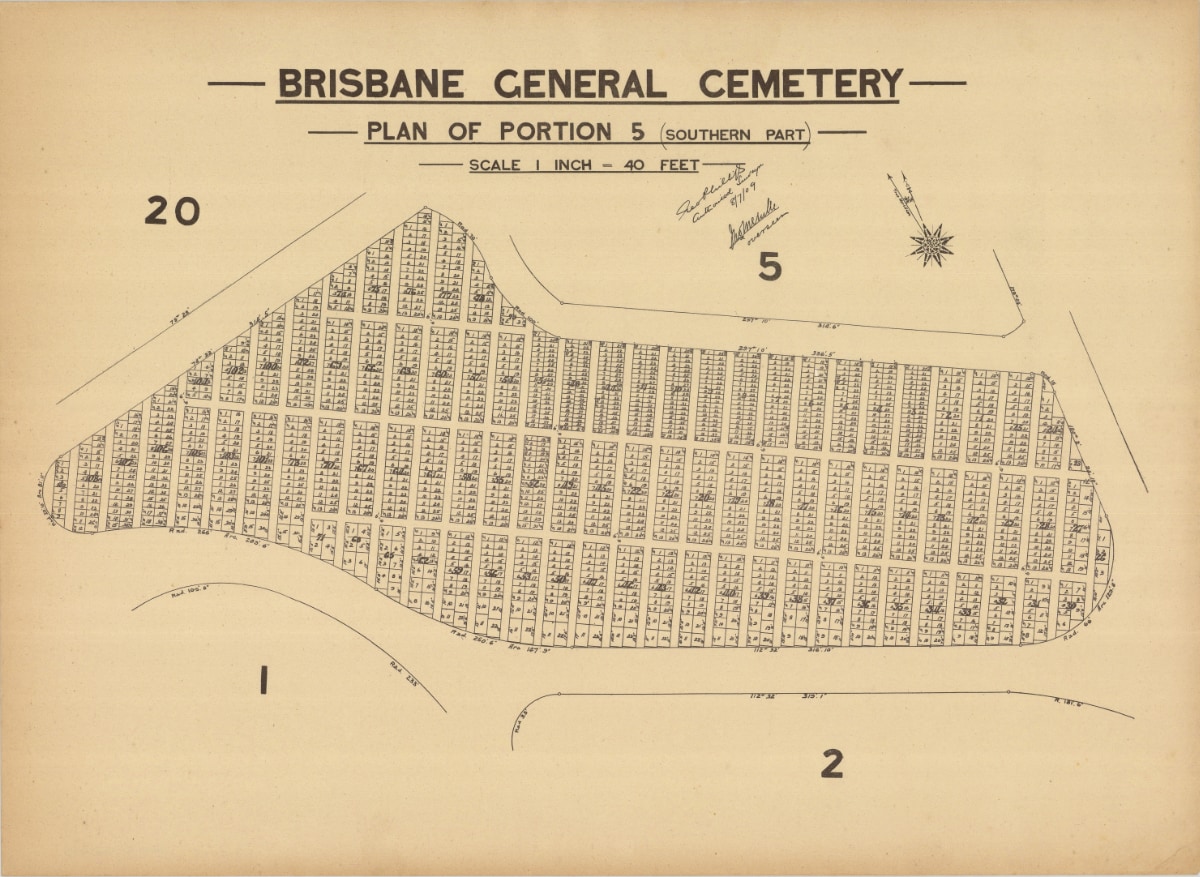 Portion 5 North, 1909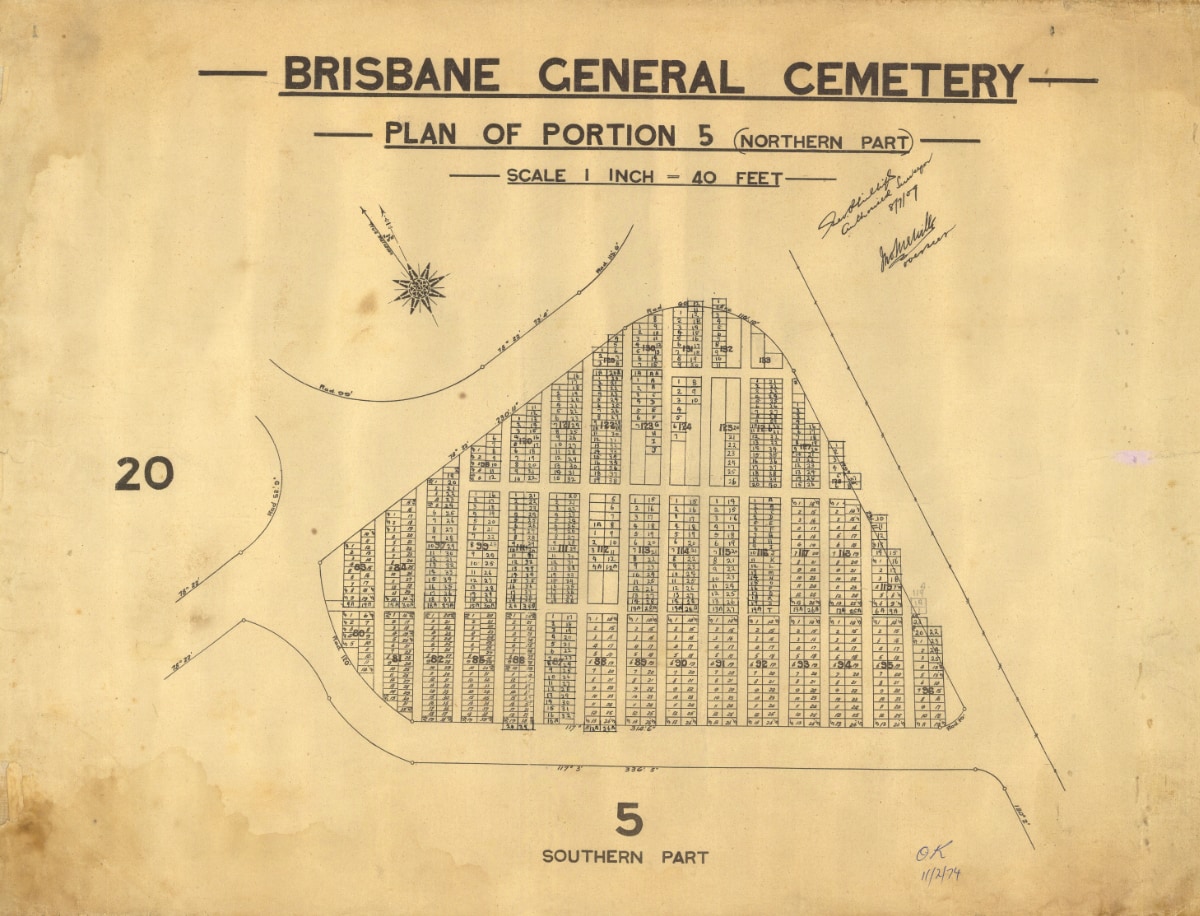 Portion 6, 1910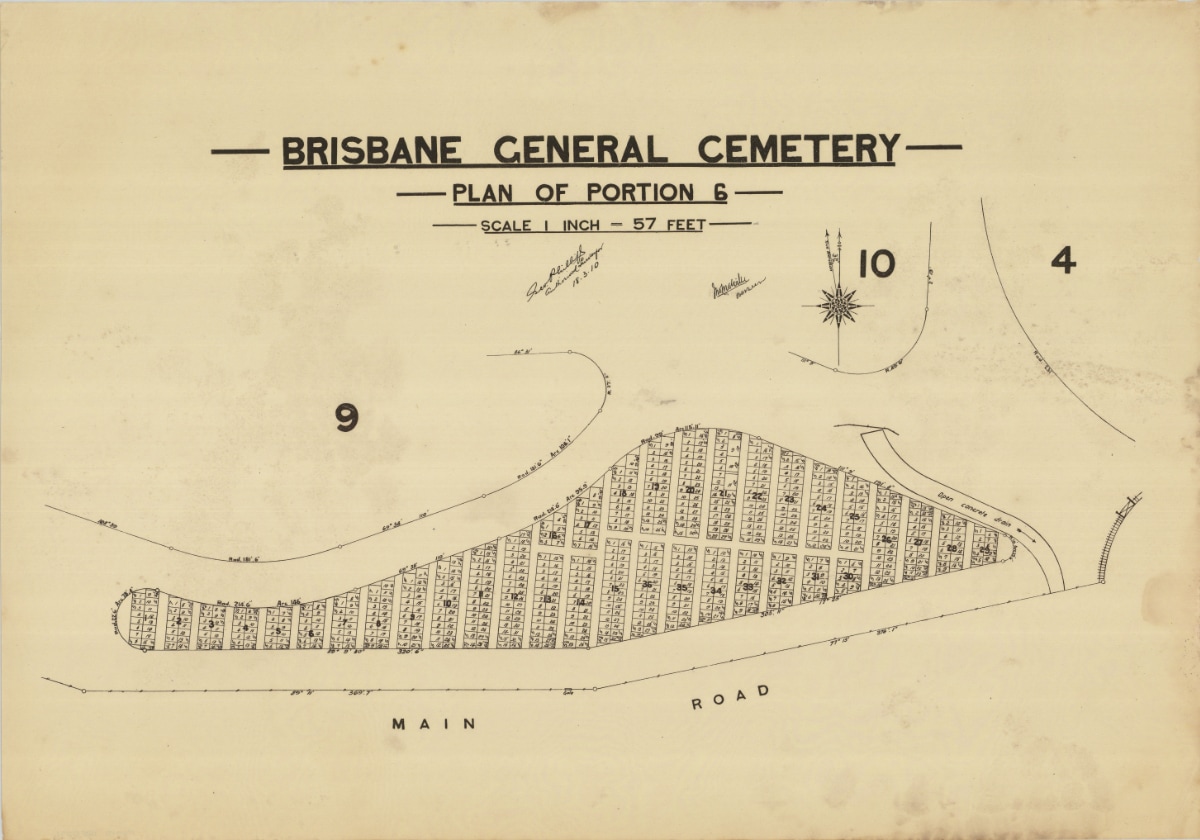 Portion 7, 1909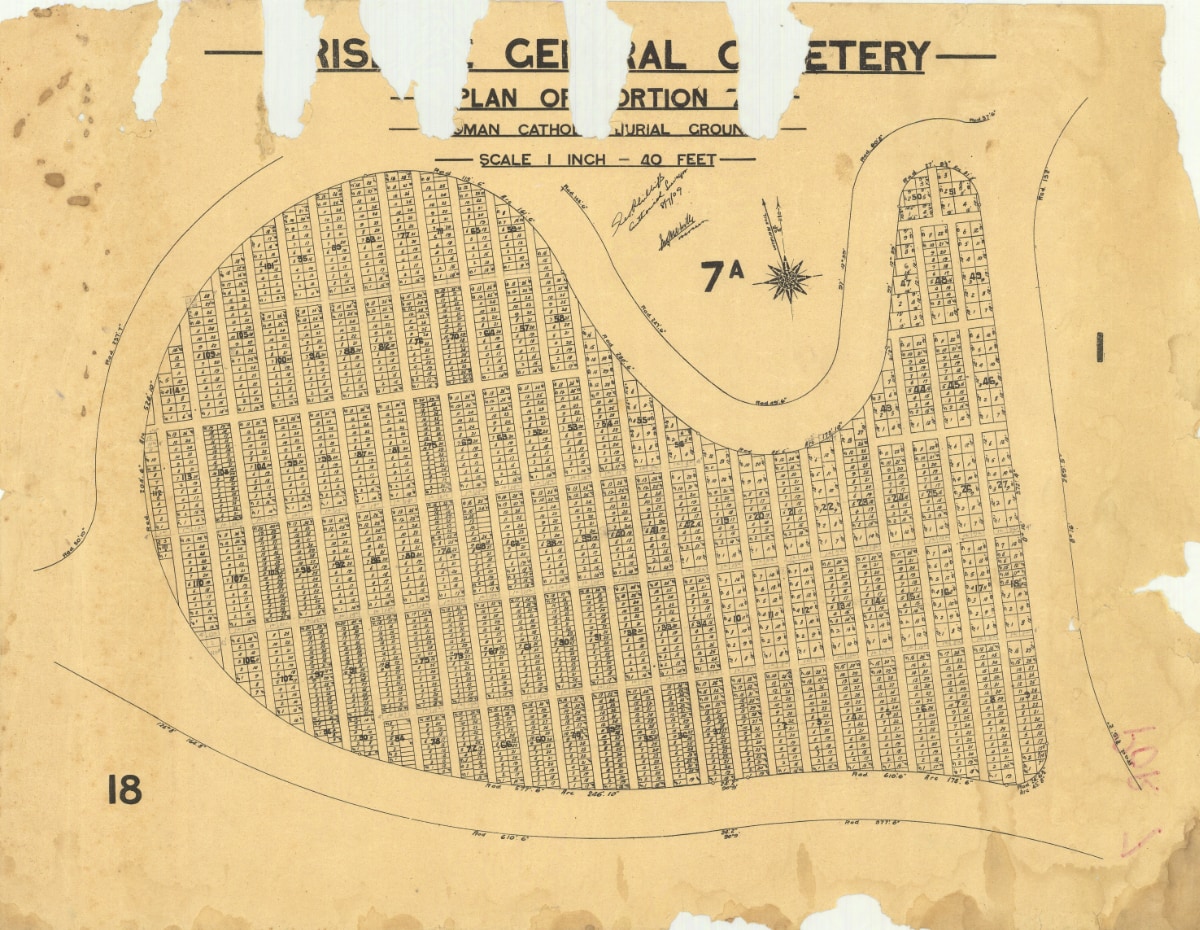 Portion 7a North West, ca. 1909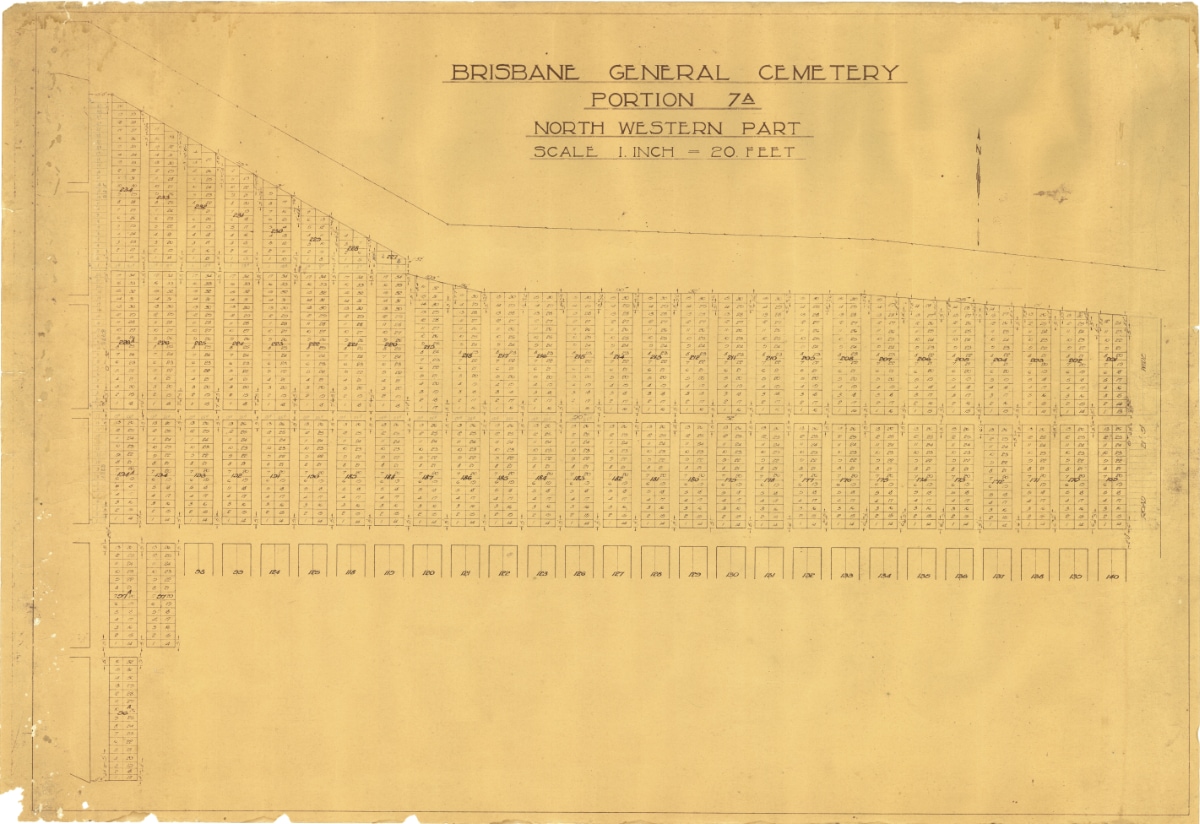 Portion 8, 1911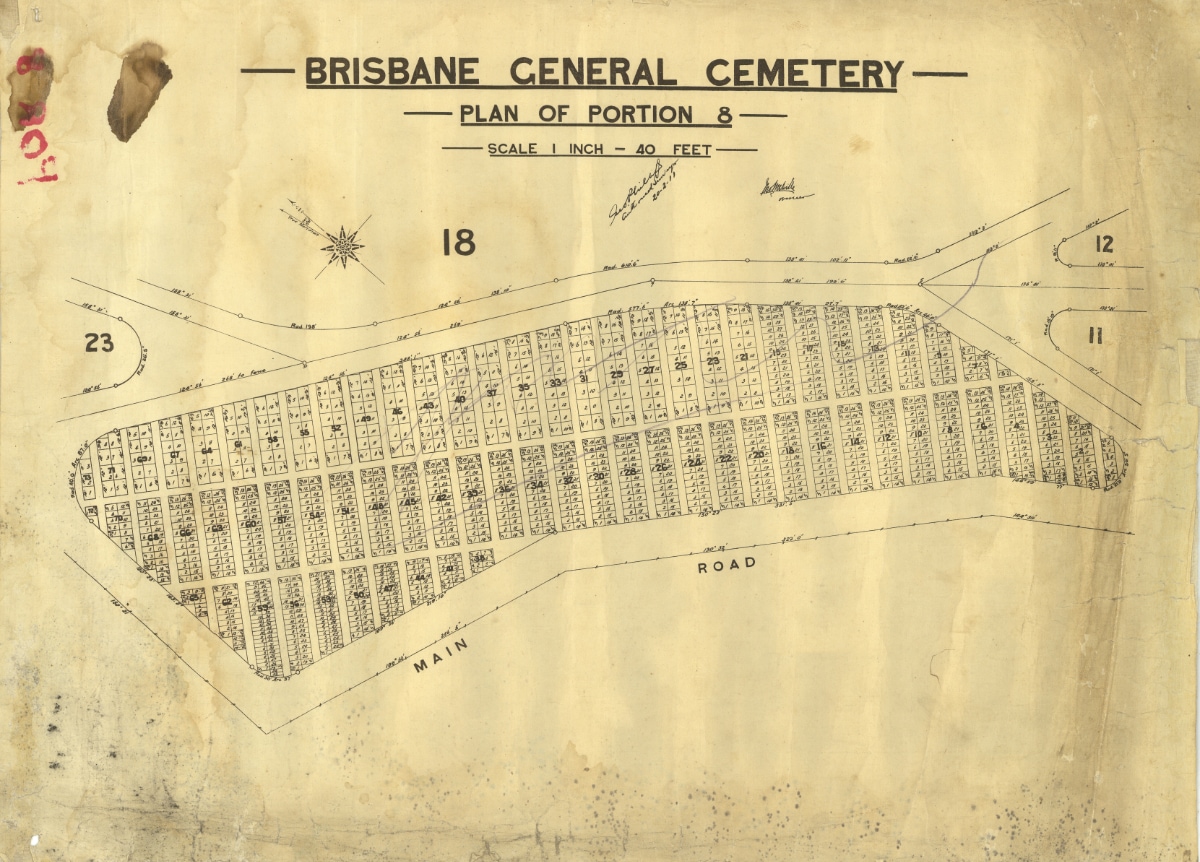 Portion 9, 1909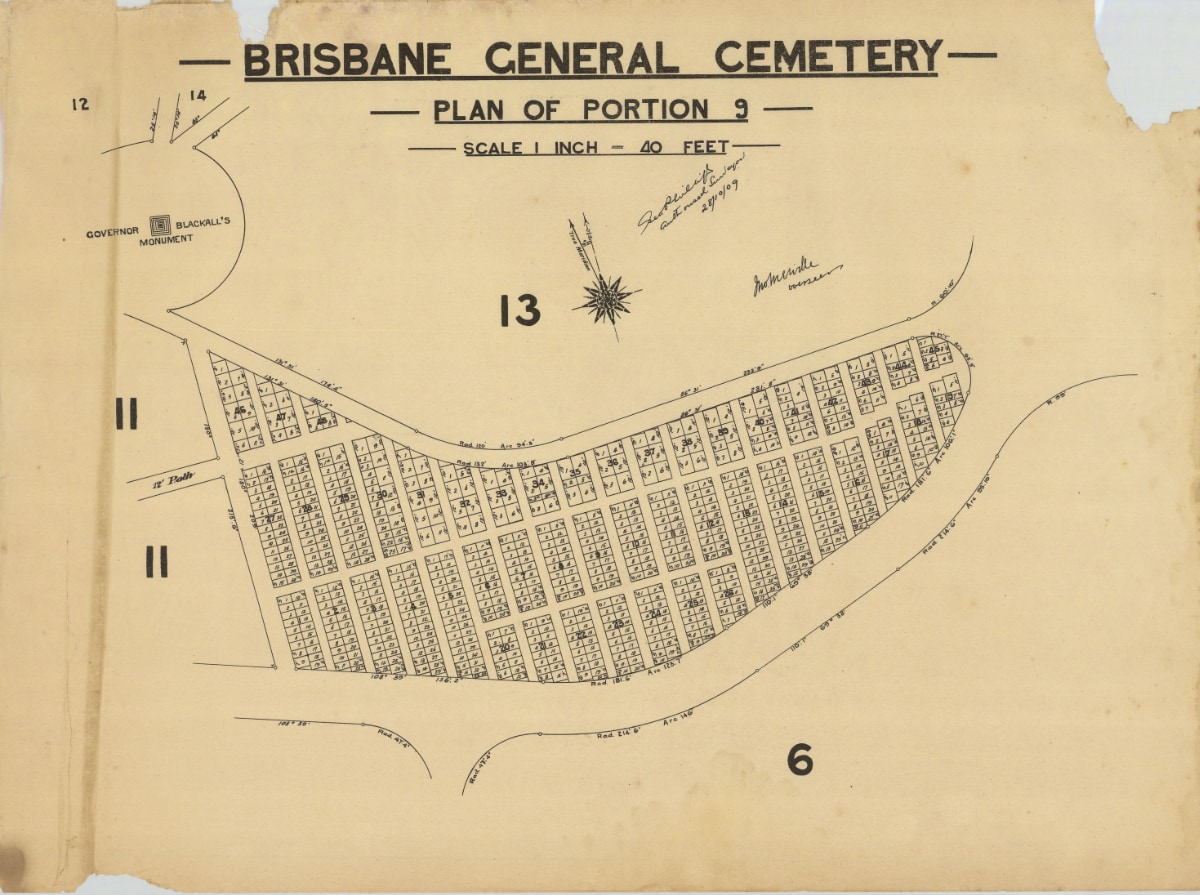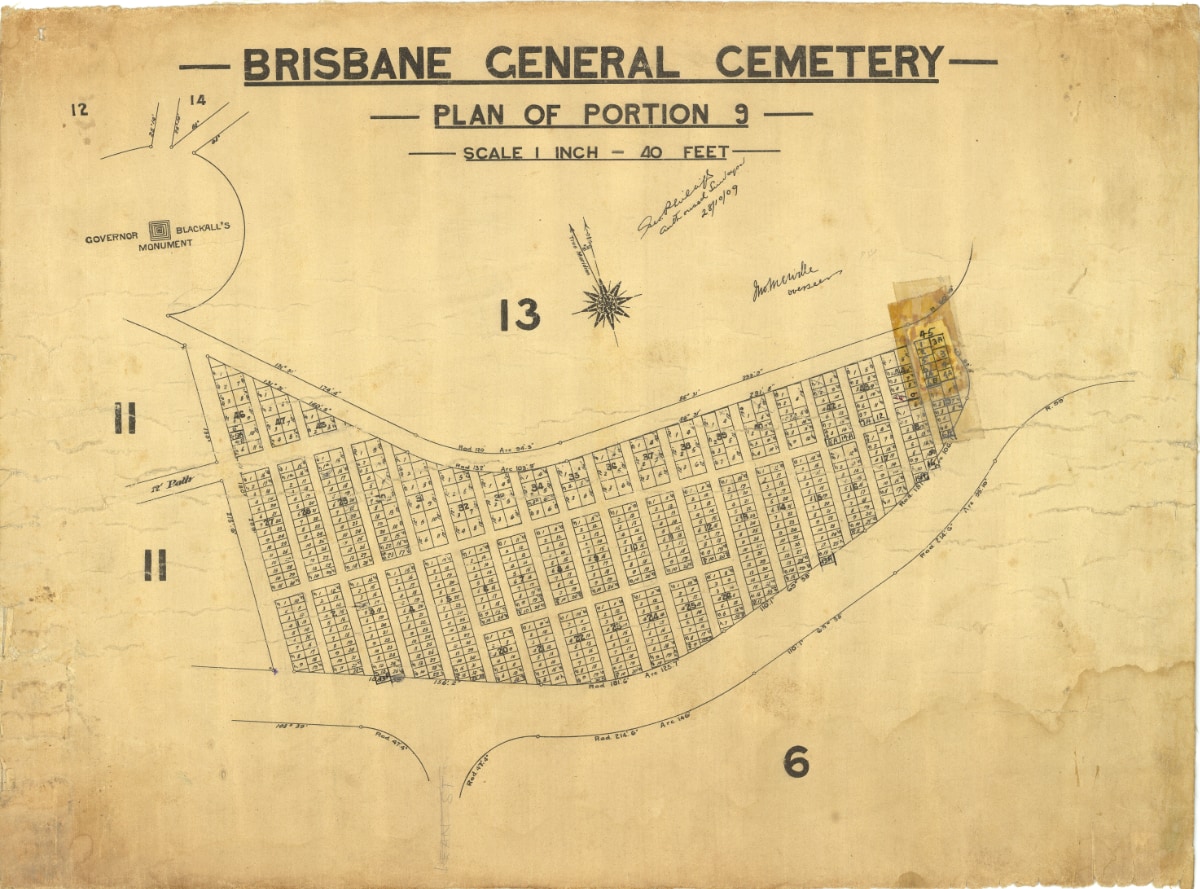 Portion 10 map, ca. 1909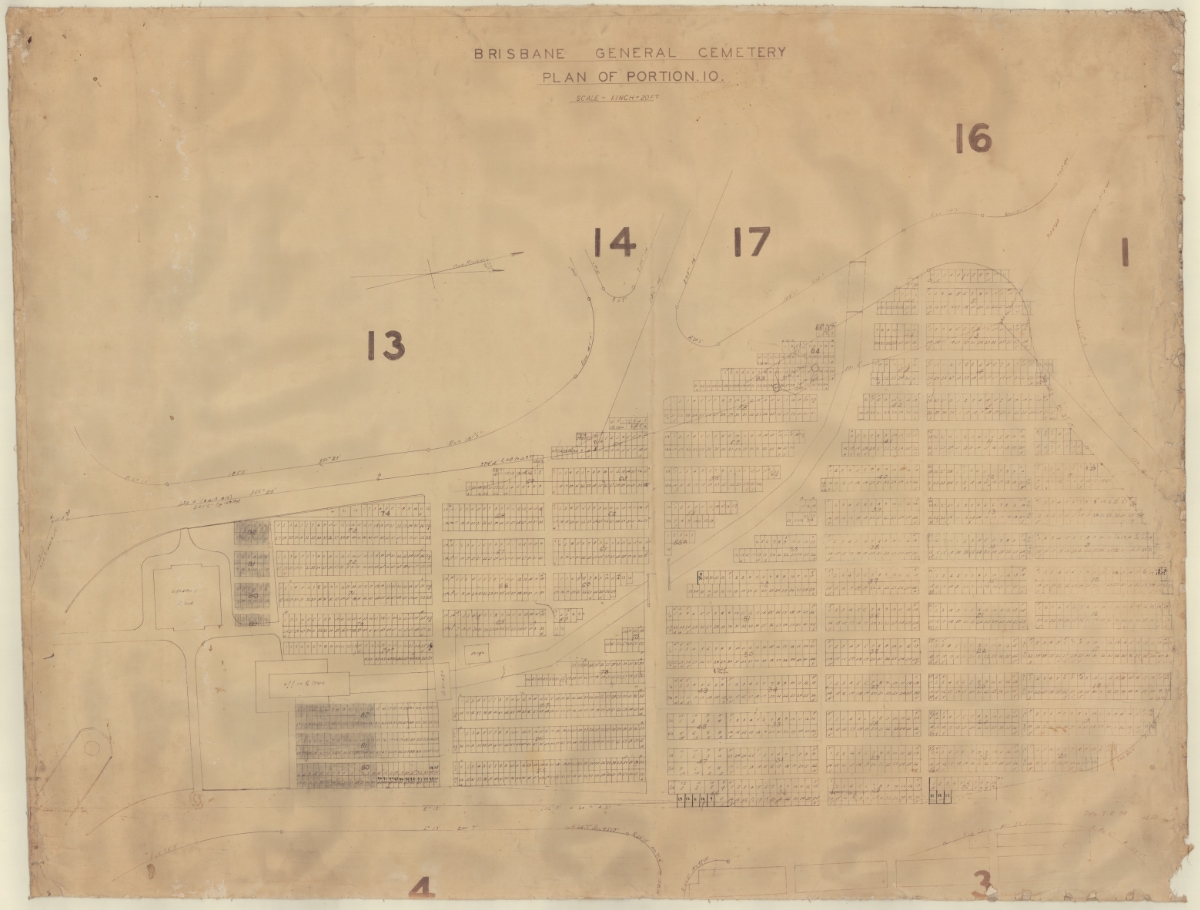 Portion 11, ca. 1909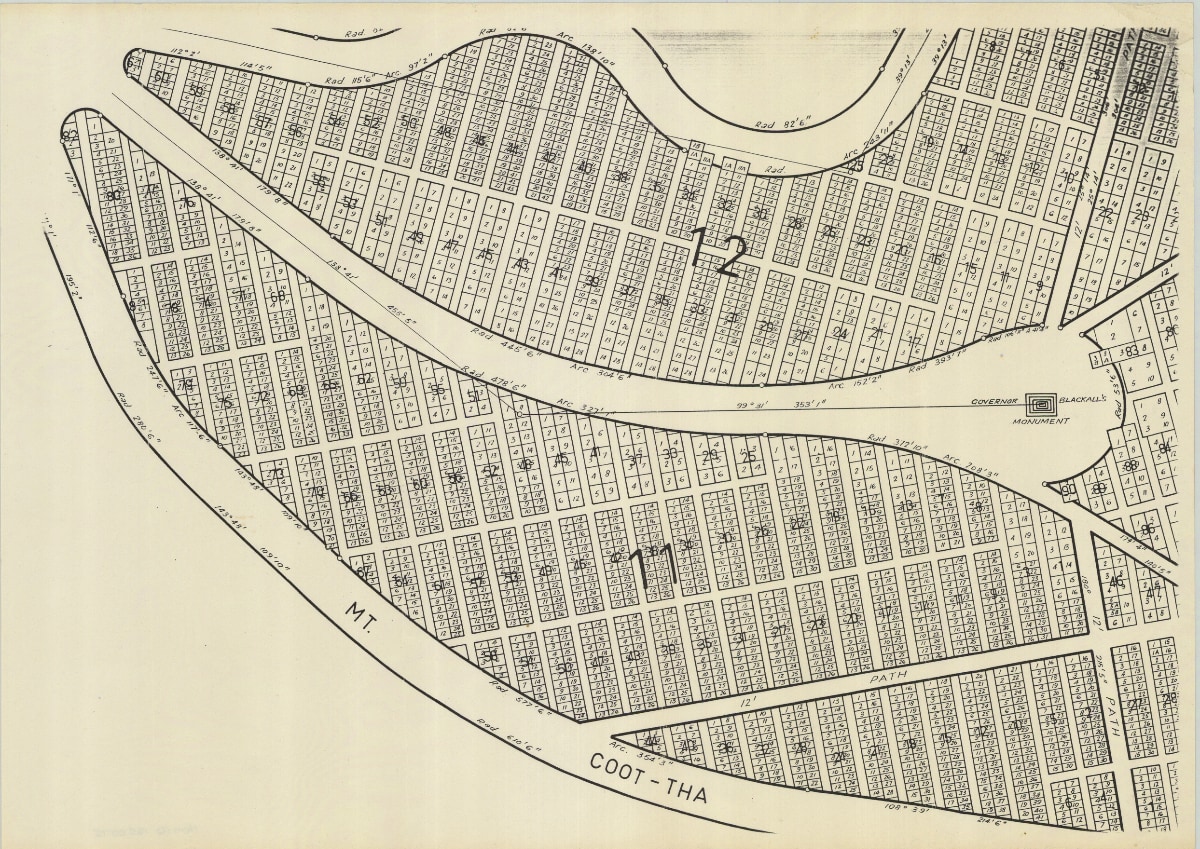 Portion 12, 1909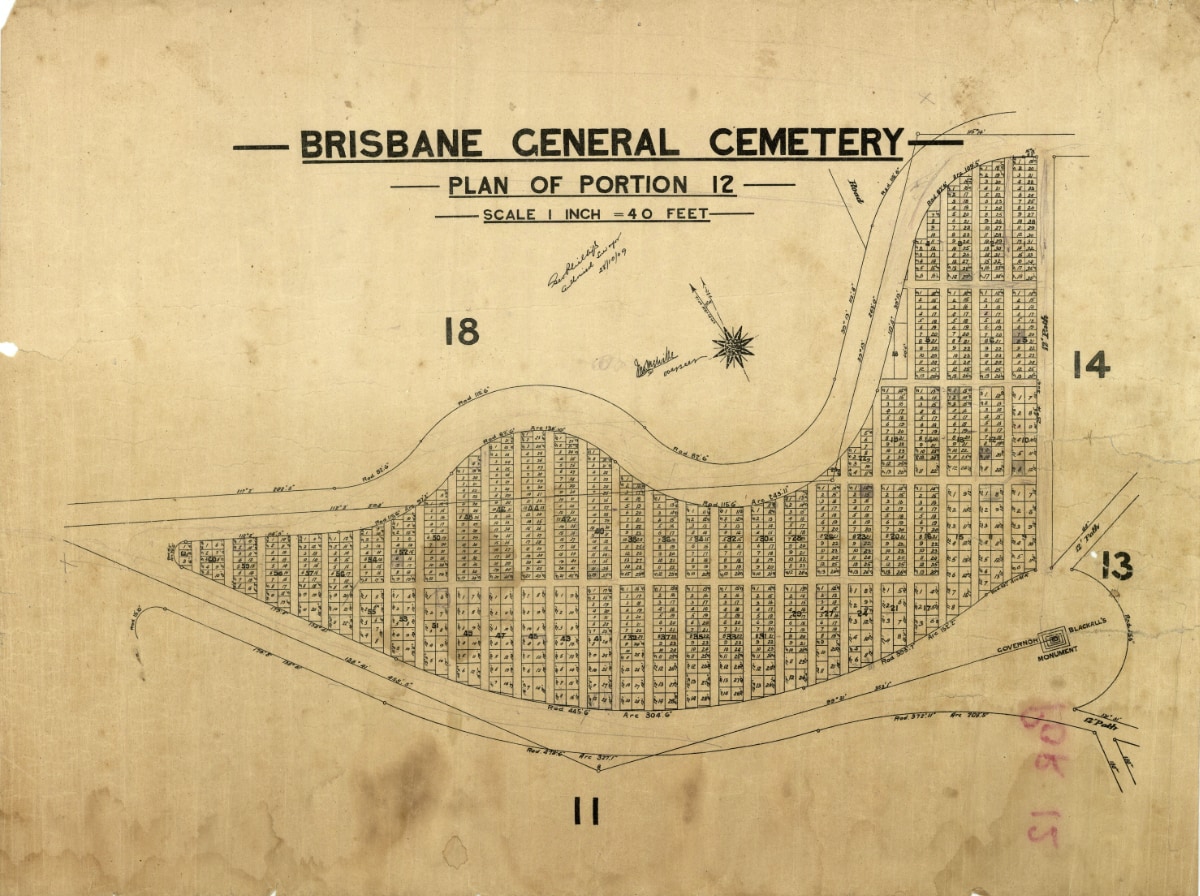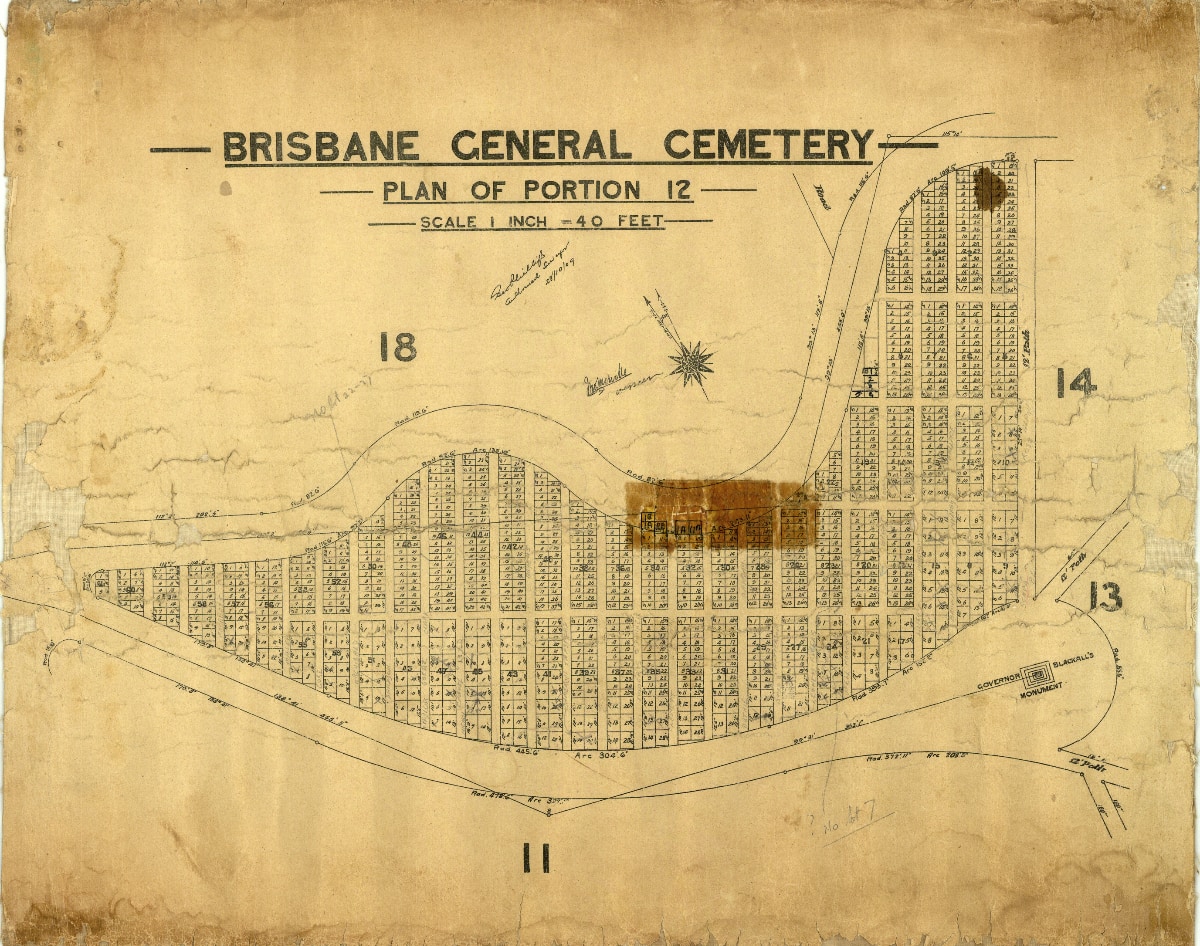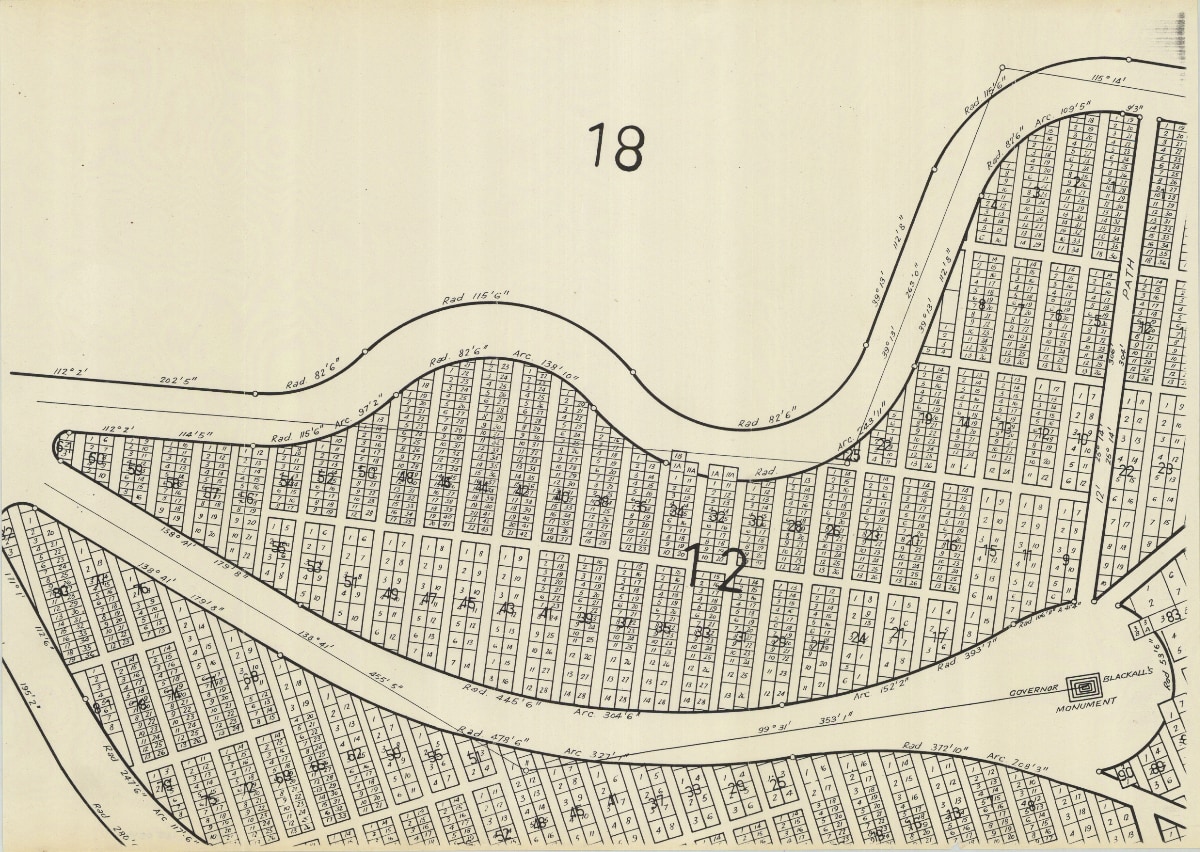 Portion 13, 1909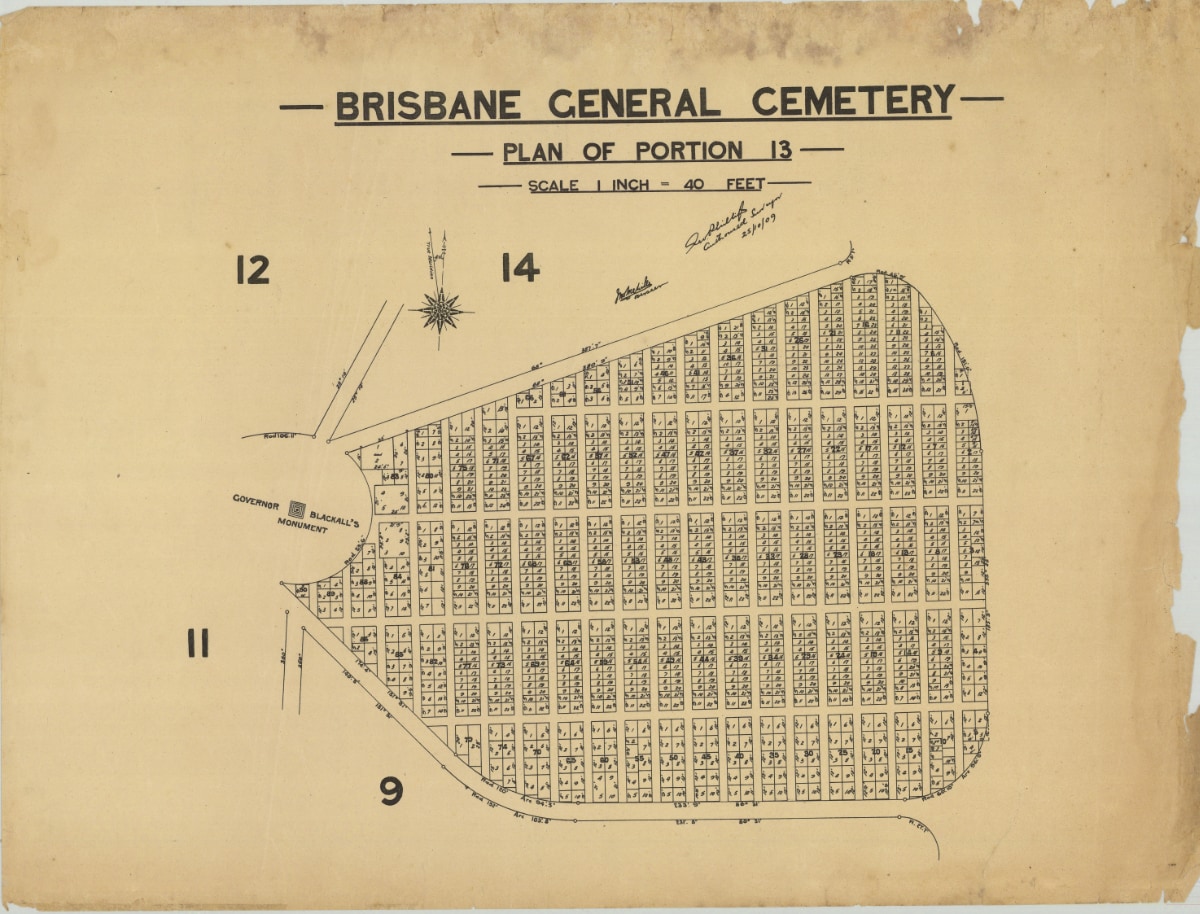 Portion 14, 1909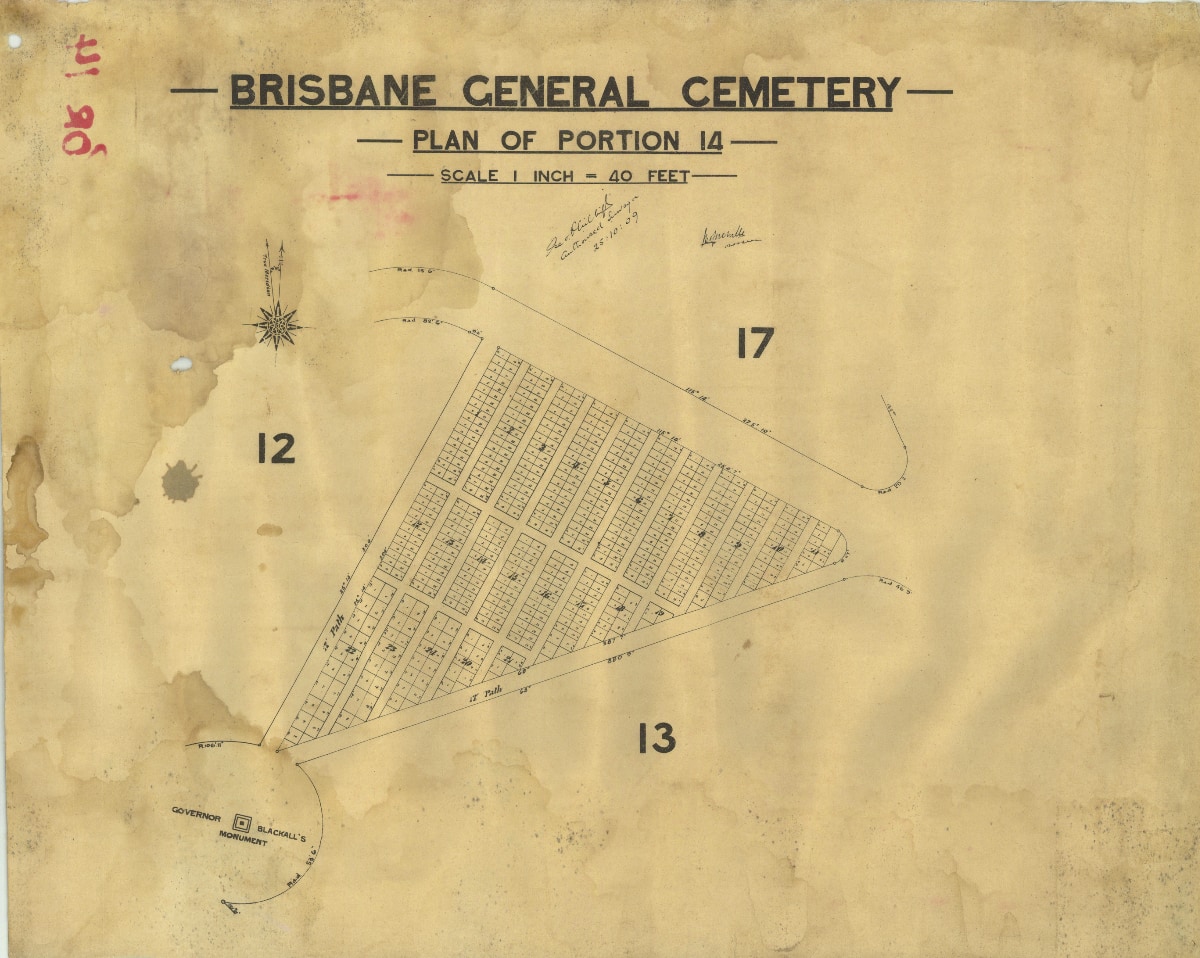 Portion 15, 1910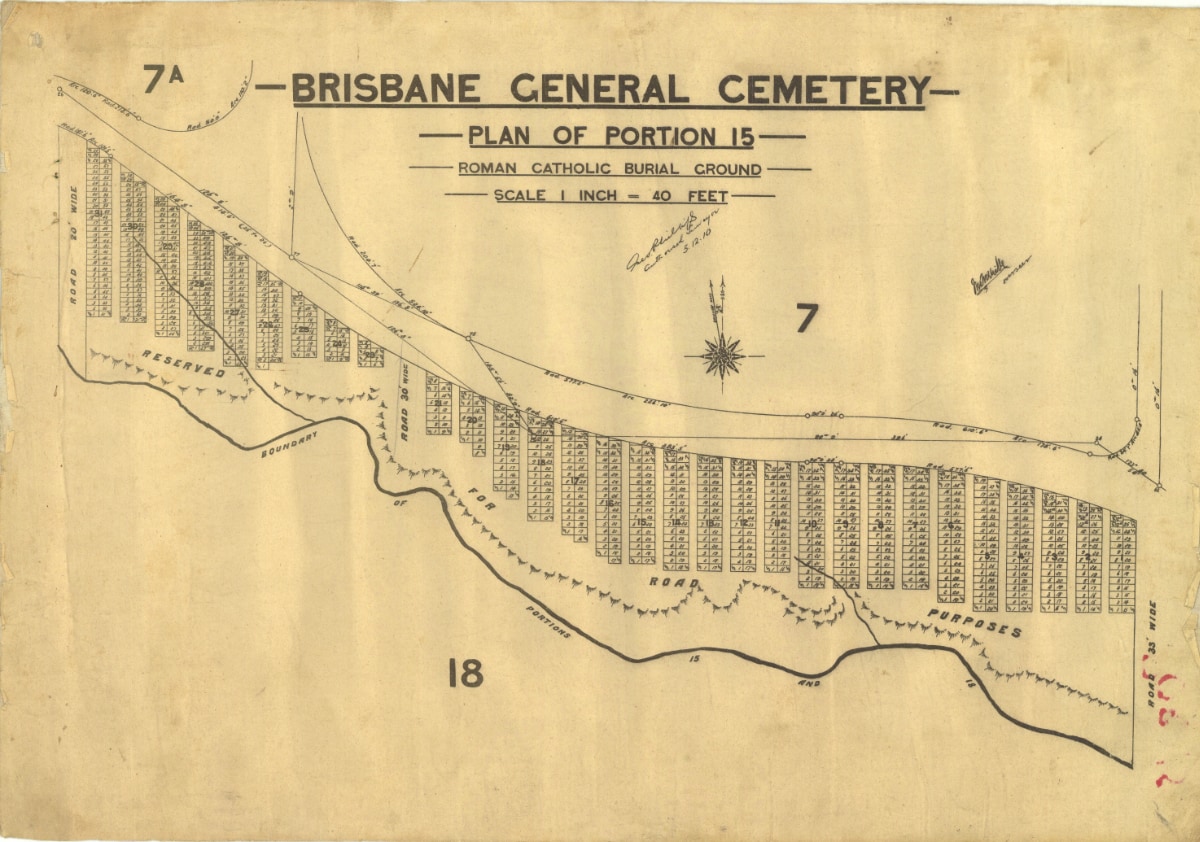 Portion 15a, ca. 1909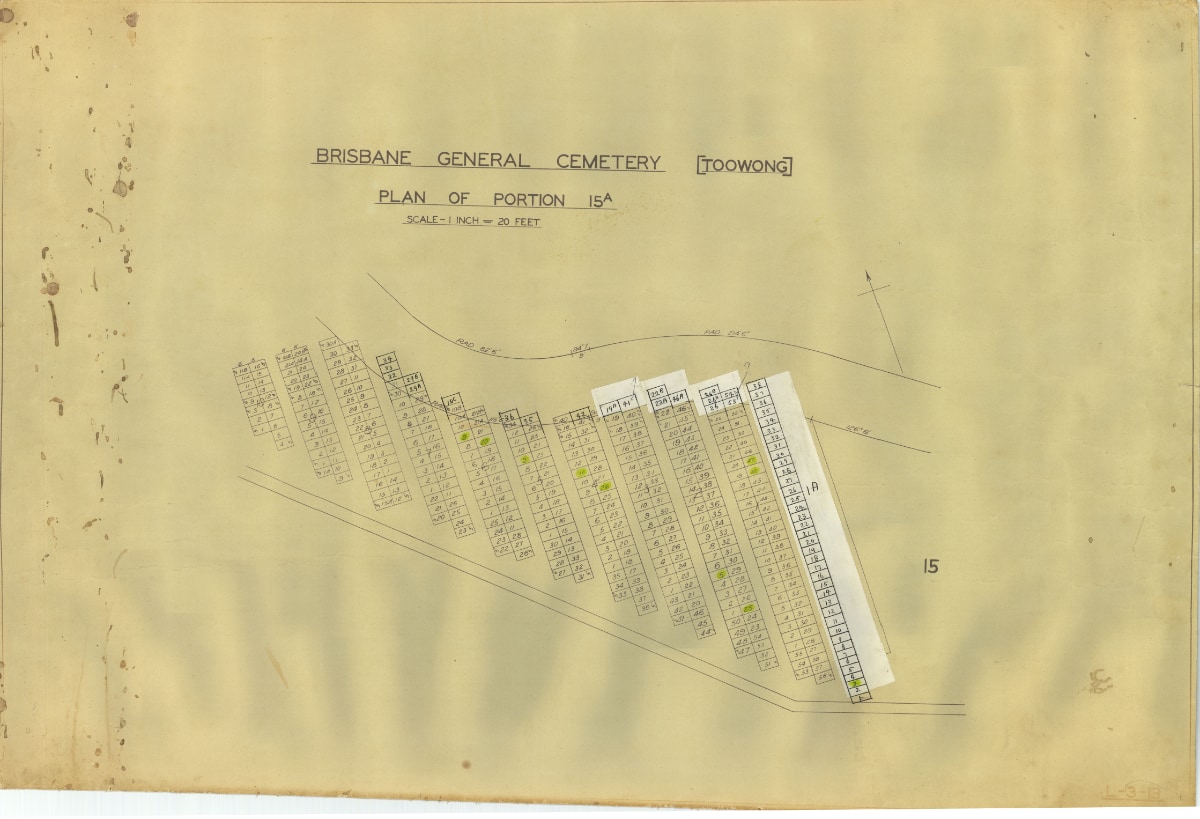 Portions 16 and 17, 1912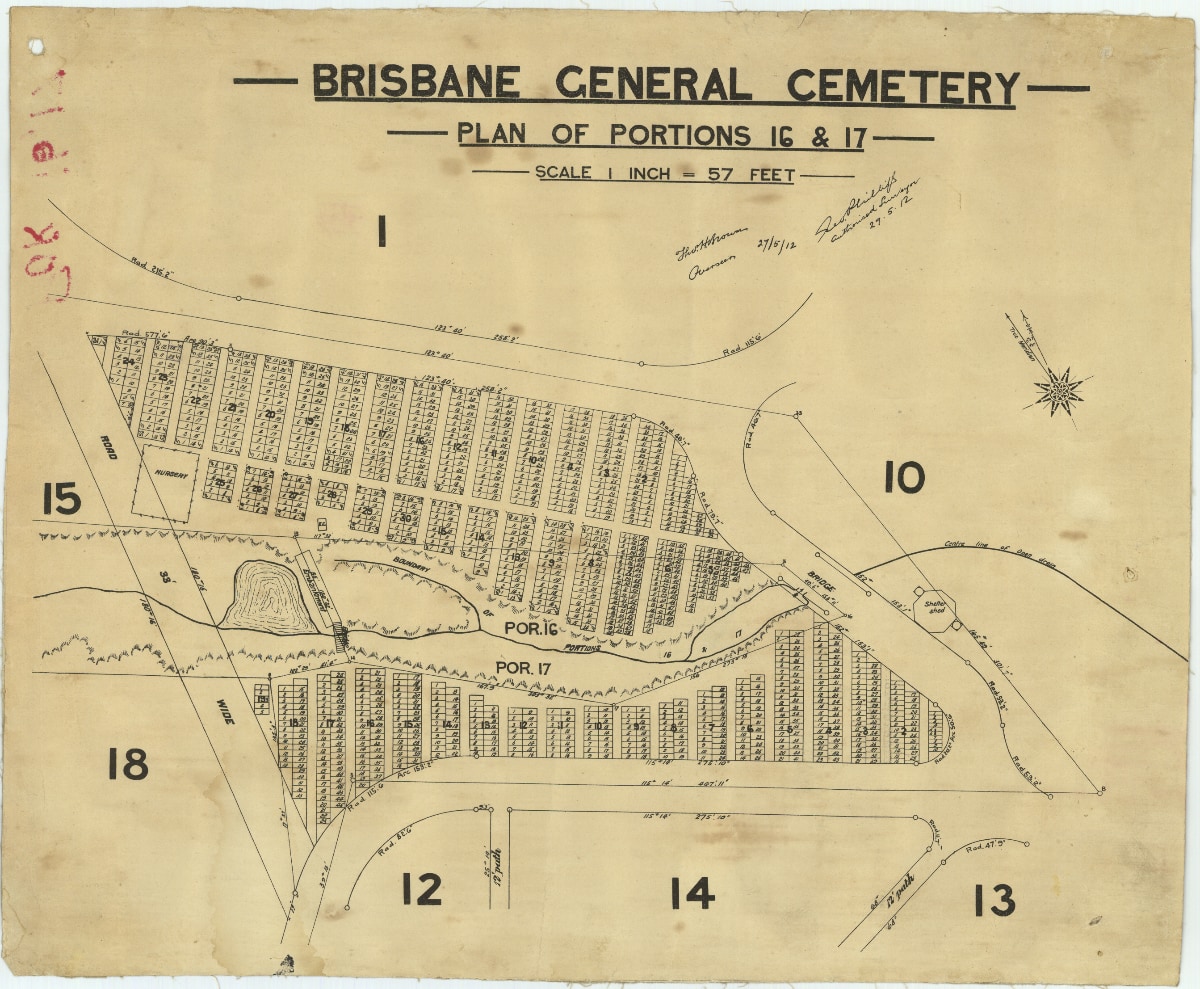 Portion 18, ca. 1909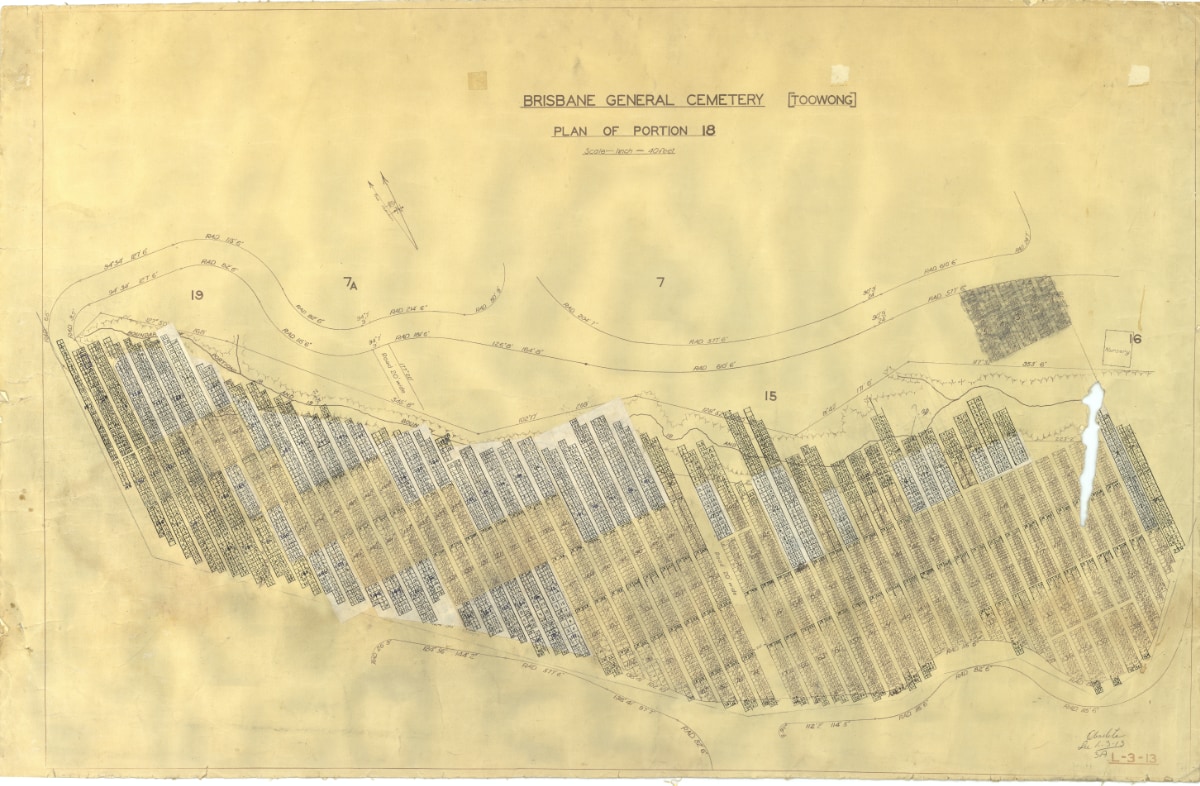 Portion 24, ca. 1909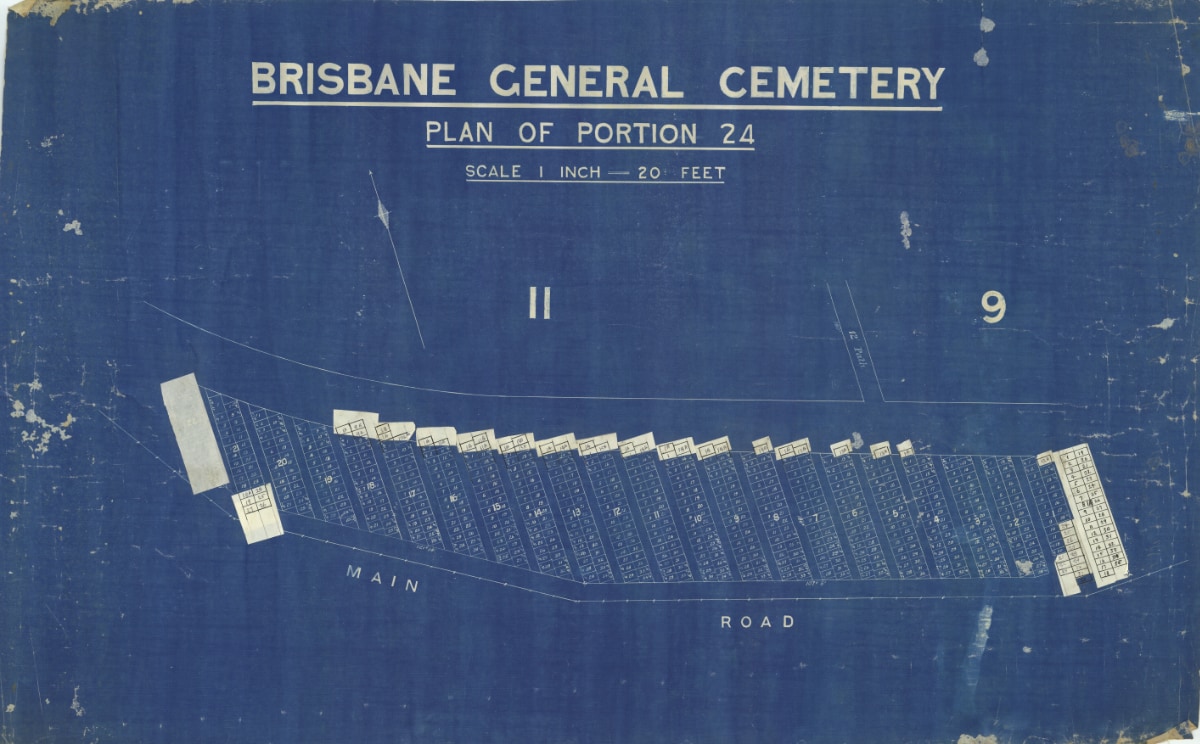 Portion 30, 1938